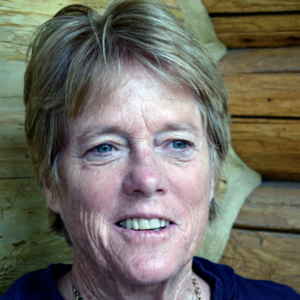 How bad is it that the chair of the state Senate Education Committee, Sen. Rachel Zenzinger, says that students from Campo in eastern Colorado advocating for a $40,000 starting salary for rural teachers will "face an uphill battle" in the legislature.
Zenzinger, a supporter of public education, is surely not happy that Campo's starting teacher salary is $27,000. The district finally hired a math teacher after a three year vacancy, but lost its English teacher. Its 10-year/master's degree salary is $34,600. One of Campo's students, Malcolm Lovejoy, 17, worries that his math skills aren't where they need to be. The rest of us should worry about that, too.
Is there any wonder it's tough to recruit teachers for these non-urban/suburban school districts? Three Campo students, including Lovejoy, have put together a bill, so far without legislator sponsors, to boost rural teacher starting salaries to the $40,000 mark. Their bill would benefit 6,000 teachers and cost $35 million a year. If this is accurate, then the state, given that it's ignored Amendment 23's school funding requirements for over a decade, is shorting rural Colorado teachers $35 million in pay necessary for a basic living wage. That money would go far to making life in Colorado's rural communities better for everyone there.
The people of this state are highly skilled at laying funding deficits on educators. Two propositions on this year's ballot will make the problems worse.
Proposition 119, Learning Enrichment and Academic Progress Program (LEAPP) will gin up $137,600,000 for non-public school programs to provide tutoring and other services to children between 5 and 17 years of age. It's important to note that the program is not a public school investment. It will put dollars into a new state board, appointed by the governor, called the Colorado Learning Authority. This board is autonomous, not connected to the State Department of Education or the State Board of Education.
Once the board is created, its bureaucracy will oversee eligibility of service providers and children. Parents will tell the board where to send money so their children can receive support.
As per usual, much of the $135 million will come from more sin tax on marijuana. $20 million will come from the State Land Board whose funds are dedicated to public schools and public state colleges and universities. That is, $20 million that's supposed to go to already underfunded public institutions will be directed to this new and untested, so to speak, program.
LEAPP's mission is worthy. It's designed to target money to "eligible students," with low-income kids receiving priority. However, the programs within LEAPP, such as after school tutoring and providing other resources to kids with learning gaps, can more efficiently be offered without opening a new bureaucracy. If the people of the state want to raise $135 million in more funds for educating its children, the money should go through current state agencies with current knowledge of needs and the ability to provide oversight.
Proposition 120 is even worse for public schools and many other local government entities relying on property taxes to support services. This proposition will take property tax assessments on non-residential properties down by 2.6 percent and lower residential property tax by .6 percent. While the impact on individual property tax payers is small, the overall impact on fire districts, water districts, county governments, city governments, and school districts is $1.03 billion. That's a lot of lost services and probably layoffs of Coloradans who serve and protect us state residents.
Unfortunately for Malcolm Lovejoy, neither of these propositions remedy his basic problem – not enough teachers and not enough pay in rural school districts. Across the Denver metro area, there aren't enough substitute teachers to cover for absences. Teachers are losing their planning time when a colleague is absent because they have to cover for the missing person. Districts don't have enough bus drivers for getting kids to school. Soon, districts will increase the radius for transportation, meaning more children getting driven to school by parents with consequent traffic jams and polluting cars before and after school.
Public education funding in Colorado continues to move in the wrong direction. New teachers barely make enough to cover student loans. If they're lucky, they can afford a dog.