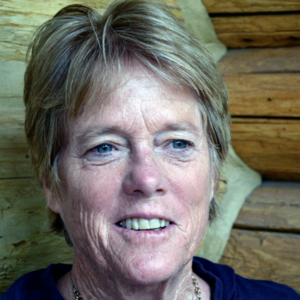 This week is the anniversary of the death of George Floyd, victim of Derek Chauvin of the Minneapolis police. Floyd's murder energized a renewed commitment to re-examining and correcting issues of inequity and injustice in America.
That's evident in this year's legislation at the Capitol as the General Assembly closes out the 2021 session. It's most meaningful because this two-year Assembly wraps up this decade for these House and Senate districts. After the 2022 session, when new districts are in play, it's unknowable now as to which legislators will return to the Capitol. In other words, this is the second to the last session for this batch of legislators based on these districts to work these problems.
The focus on justice reform has been around since the last redistricting, but the emphasis and results have been different. In 2014, Morgan Carroll was Senate President and Mark Ferrandino was House Speaker. Bills to help out juvenile offenders and victim's rights were signed by Gov. John Hickenlooper. A procurement bill that would have encouraged more minority involvement in state purchasing contracts died.
Legislation for a commission on affordable health care failed and a family leave wage replacement bill died. A Transportation Enterprise Transparency bill was vetoed by Hickenlooper. Republicans looked to punish immigration sanctuary cities. All in all, 32 non budget bills contained the words equity and justice and some of the most important went nowhere.
In 2017 Crisanta Duran was House speaker and Kevin Grantham was Senate president. Family and medical leave again went down. Democrats and Republicans cooperated on sending mill levy override money to charter schools. A death penalty repeal failed. A split legislature produced split results.
The death penalty died in 2020 through legislation. It took a voter initiative in the 2020 election to pass a family and medical leave policy. Its time finally arrived.
But here we are in 2021 tangling again with these complicated issues. So far, 58 bills cover a wider range of equity and justice concerns than before. Environmental justice has taken a front seat to protect neighborhoods close to polluting industries. This week the House bill to Regulate Air Toxics started through the Senate. The bill recognizes the health damage to low-income communities where industries manufacture petroleum or other toxin producing products.
Another bill sets up a process for the Air Quality Control Commission (AQCC) to reach out to "disproportionately impacted communities" to find environmental justice strategies to protect these neighborhoods from pollution degradation. The PUC modernization bill tasks the PUC with a similar process. A greenhouse gas (GHG) bill that may not get through requires the AQCC to include the social cost of emissions in its rule setting. It adds GHG to the commission's list of pollutants and requires utilities to accelerate their GHG reductions
Some equity and justice bills circle back to previous efforts. HB21-1168 requires local governments with sizeable budgets to keep track of which businesses get procurement contracts. The idea is to understand to what degree minority-owned businesses, including Black, Hispanic, women-owned, disability-owned, veteran-owned, and GLBTQ-owned, earn, or don't earn, government contracts. This bill should be on its way to the governor.
Two other huge bills that didn't make it in 2014 remain on the 2021 docket. The Standardized Health Benefit Plan Colorado Option is back. It's very much up in the air as to whether this bill will make it through, and it's unknown exactly how toxic that "up in the air" is. Similarly, the Sustainability of the Transportation System is in reboot from its 2014 veto by now-Sen. Hickenlooper. This bill uses fees and charges rather than taxes to gin up the money to improve Colorado's infrastructure from its current status that mirrors 1946 Germany.
Not last and not least, a series of firearms bills and crime and civil justice reform bills give hope to reducing death and injury by gunfire and reconfigure jail and corrections rules to reduce imprisonment while maintaining public safety.
These efforts are ambitious. Not all will succeed. Some will get deferred to new legislators from new districts who can wear themselves out working on them throughout the rest of this decade.