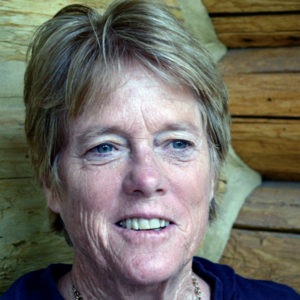 Greta Thunberg, the climate activist from Sweden, brought out thousands of young people to the Colorado Capitol to protest climate change inaction and Earth's heat-up from too much carbon and ozone in the atmosphere.
Their hair-on-fire activism is countered by the "hot air" apocalypse argument put forth by the fossil fuel industry as presented by the Colorado Oil and Gas Association (COGA) in a recent opinion piece. Dan Haley, president of COGA, said it's not fossil fuel energy development but "hot air" from Democratic presidential candidates against fossil fuel extraction that's really "heating up" the planet. He further argued that the air we breathe will get dirtier if clean-burning natural gas is taken off the market. In that case, he says, the power industry will turn to "vast amounts of coal."
That assertion is doubtful in Colorado. Xcel Energy is building a 500 megawatt wind turbine project on the eastern plains to be completed by December, 2020. Tri-State Generation and Transmission Association announced in February that it's building a 100 megawatt wind turbine project, and this month the association officially closed its coal-burning powerplant in Nucla.
Unfortunately for oil and gas drillers, the fracking process to get fossil fuel out of the ground cranks out polluting methane and other volatile organic compounds that oxidize to produce ozone that heats up the troposphere that heats up the planet. With oil and gas extraction, it's carbon and ozone that's created Colorado's hottest September in recorded history. Haley left the ozone part out of his article.
Based on that omission, it's difficult to determine what he meant by this statement: "Responsible oil and natural gas development benefits every single American as our air gets cleaner, our economy gets stronger and our country becomes safer."
The problem is that drillers have a history of objecting to methane leak monitoring and control, greater setbacks from homes and schools for fracking, and reducing haze producing particulates. To earn praise for responsible drilling, the industry would have to commit to no VOC leaks, no methane flaring, 2,500 foot drilling setbacks from homes and vulnerable environmental areas, and $250,000 per well bonds to insure well plugging when energy production is exhausted. Progress toward air consistently in the "good" category can be easily measured through Colorado's statewide air quality monitoring program.
The Colorado Petroleum Council recently offered additional arguments in favor of oil and gas drilling related to taxes. Ad valorem and severance taxes contribute hundreds of millions of dollars "directly into the communities in which energy development occurs," stated the council's executive director, Lynn Granger. That statement is too true. Weld County is a great example.
The county has set up its own oil and gas division to make sure drilling goes forward expeditiously. It eagerly seeks the $450 million or so of ad valorem tax from fossil fuel production on which the county and all its sub-entities rely.
But the polluting impacts of drilling in the form of ozone and particulates fail the Las Vegas test. They don't stay in Weld; they drift over the state. The worst pollution in the Denver metro area collects not around Greeley, but in the Platte River valley, banking up against the Rockies' foothills, permeating air right next to the mountains and Chatfield reservoir with ozone in summer and particulates in winter. Not too neighborly.
Just as bad in the long run is that ad valorem taxes, when used for ongoing expenses, get baked into the state's weird financial pie. School districts and other local governments in energy counties rely on these dollars to pay their employees and provide services. When the tax money dries up, as happened on the western slope not so long ago, the rolling good times come to a full stop. Then what?
Of course, these are small arguments in the face of the hair-on-fire assault on the planet by industrial development. Greta Thunberg is right when she stated at the U.N. that politics is not where the battle against climate change is. The battle is with nature's laws and nature will win. Oil and gas engineers surely know how this story in earth's history will end. After all, they're digging up dead matter.
Paula Noonan owns Colorado Capitol Watch, the state's premier legislature tracking platform.