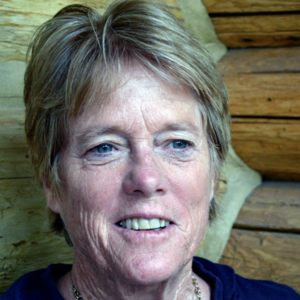 The smog in Colorado's air contains carry-over pollution from smog in Colorado's Air Pollution Control Division and smog arising from the state's Attorney General's Office. The state's bad air has gone from bad to much worse over the last decade with lawyers running the "chicken house."
Recently, three whistle blowers in the Air Pollution Control Division reported their management directed them to use improper modeling to predict noxious emissions from enterprises seeking pollution permits. The modeling occurs as part of the state's process that allows entities to emit acceptable amounts of pollution.
The whistle blowers sent their claims to the US Environmental Protection Agency, the federal agency that regulates and sets standards for pollution. When the complaint went public, Phil Weiser, the state's Attorney General, entered stage left and engaged Troutman Pepper and its Atlanta office to vet the allegations.
Isn't it unhelpful for the state to bring in a corporate legal defense firm with numerous energy clients to analyze scientific questions involving highly technical problems related to air pollution modeling and permitting? To think about this from the other direction, would it be proper to hire an air pollution scientist to examine a prenuptial agreement?
The law firm addresses two issues: "whether air quality modeling is required or warranted for minor sources, and how the modeling of specific minor sources was conducted."
For both questions, the legal team flops one leg over one side of a fence and the other leg over the other side of a fence. Double ouchie for us citizens trying to determine to what degree the whistle blowers' allegations hold up.
So, for example, the legal firm states that modeling minor sources of pollution is discretionary, but law requires state permitting authorities to have "a justified and enforceable means of ensuring all sources will not violate EPA's health-based national ambient air quality standards." So, according to these legal eagles, the state must, but may not, perform pollution modeling. The attorneys cut APCD management slack at the same time they note the division showed a lack of diligence.
On to the how of modeling minor sources of pollution. According to our Atlanta experts, the Colorado Department of Public Health and Environment had two conflicting policies on minor source modeling. One model is based on "unsupported extension of EPA's permitting threshold for existing major sources" of pollution, and another is "well-supported by technical analyses, but overly conservative."
To put this in plainer English, the management of the APCD chose the weak model as the tool for issuing permits apparently because the alternative was too restrictive. An obvious question is this: what is "too conservative" in air quality modeling and how are lawyers credible in determining what "too conservative" is as a question of public health.
EPA has issued two modeling guides over the years. One states that minor sources cannot exceed a 40 ton per year emission rate. The more recent guide states that emissions may not exceed .46 pounds per hour. This newer threshold reduced allowable pollution to 2 tons per year. The permitting group with management's blessing issued permits when entities exceeded the newer guide.
The final report ouchie reveals that APCD Director Garrison Kaufman had a conflict of interest with respect to a division of Newmont Mining, and "failed to report that conflict in violation of APCD policy. The conflict was resolved prior to issuance of the final permit." The conflict occurred for over two years, but all's well with the world, apparently.
According to Smokescreen, a deep dive into the workings of the APCD at Colorado Newsline, the division's culture started its go-easy ways under former Gov. John Hickenlooper's administration when massive industrial fracking took off in Weld County and environs. Regulated entities were referred to as "customers," not exactly the arm's length distancing that creates objective, reliable regulation. Large oil and gas operations received a pass for up to 90 days of operations before air quality permitting. A lot of pollution can occur in that time frame.
At the least, the report shows smogginess at the heart of our APCD. If policies and permitting processes are muddled and confused, is it any surprise that our air quality is compromised?