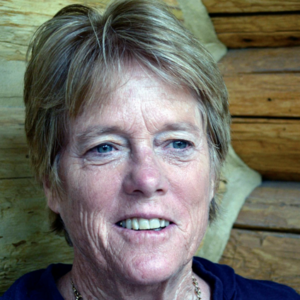 As more than half of Colorado's active registered voters have turned in their ballots, mostly by mail or dropoff, Democratic women are by far the most invigorated. Their energy began with that first women's march the weekend after President Donald Trump's inauguration. It has grown since then.
As of Tuesday, almost 400,000 D-women have sent in their ballots compared to 228,000 R-women. Democratic women age 18-44 are voting at three times the rate of Republican women in that cohort. The only set of voters where Republicans dominate Democrats is among GOP men 45+ at 189,000 to 169,000. That spread doesn't come close to giving Republican candidates enough of a boost in competitive races.
So now, races that could be close, such as HD-25 in Jefferson County with freshman legislator Lisa Cutter facing retired Jeffco commissioner Don Rosier, look good for the Dems. Further south in the county, Mary Parker's challenge to incumbent Colin Larson in HD-22, who beat more conservative Justin Everett in a primary, appears possible for the Democrat.
In 2018, Republicans lost control of the state Senate, but consoled themselves with victories on ballot issues, such as the oil and gas setback and tax initiatives. This year will be interesting to see whether the large woman turnout will be felt on abortion rights, family leave, childcare, bingo, citizenship, gambling, the national popular vote, taxes and fees.
An October poll on proposition 115 to prohibit abortions after 22 weeks showed a close contest at 45% NO to 42% YES. The returned ballots currently show 35% of active D-women votes in, 22% of active R-women votes in, and 20% of active Unaffiliated (UAF) women votes in. If the UAF votes split between the parties, that pushes D-women to 45% and R-women to 32%. Assuming the votes YES/NO break mostly by party, the D's have a very large edge among women. Men will have to vote in huge numbers for the initiative to pull off a victory for the anti-choice supporters.
The same poll showed Proposition 118 on Paid Family Leave and Medical Leave Insurance Program to have a significant "yes" lead. The national popular vote initiative that keeps current presidential electoral college procedures in place shows a tie in polling. In general, Democratic candidates and organizations support the national popular vote and Republicans lean against. The election may show whether women have a bias in a particular direction. Right now, if women like the popular vote, based on returned ballots, the initiative will fail.
Probably the greatest significance of the strong woman vote is that issues directly concerning women's health, work, need for child care, and commitment to quality education will have a larger place at the Capitol. That's been a trend since the 2018 election. But the failure of the most recent legislative session to push family leave through the chambers revealed current limits. TABOR also exposes legislator boundaries related to financing new projects.
That's why nicotine taxes and gambling hit the ballot box. Proposition EE, hashed out in the 2019 General Assembly, will provide almost $300 million to increase pre-school slots among other programs if it passes. Amendment 77, allowing an increase in up-the-hill gambling, will also bring more revenue to fund community colleges.
Despite the large Democratic women vote demonstration, senior elected officials, from the governor to U.S. senators, to six of seven members of Congress are currently men. The state House of Representatives will lose Rep. KC Becker as speaker. Needless to say, if women don't have a seat at the very highest levels of government, that's a problem.
The other major concern is leadership on changes to the constitution related to TABOR. The repeal of the Gallagher amendment is a toe in the water on taxation. If the repeal passes, property tax ratios between residential property and business property will be re-calculated, putting a higher number on residences and a lower number on business. This is a pro-business initiative.
The question then is: will the governor, along with business leaders, then support an amendment to repeal TABOR? Such a repeal can go a long way to repairing the funding damage to public k-12 education and higher education, both issues of great concern to women.