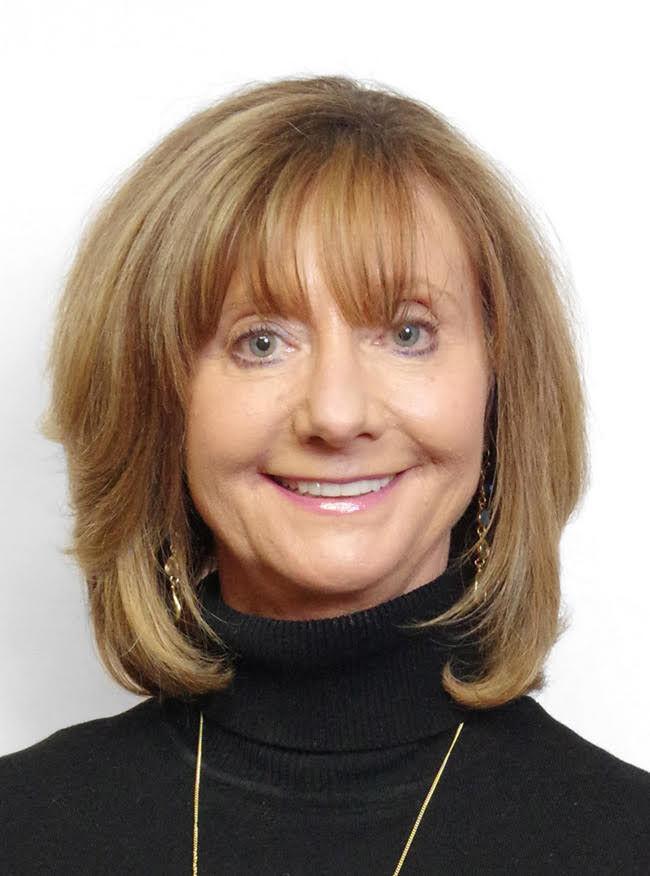 You don't have to drive far in Colorado to witness the lack of affordable housing across our state. Our families have been burdened by record high housing costs. These costs especially hurt our essential workers who fulfill crucially important jobs in our community and are imperative for our economic health.  
As the executive director of the Greeley-Weld Habitat for Humanity, I'm extremely proud to work every day to help families reach their dream of homeownership. For over 33 years, Greeley-Weld Habitat for Humanity has helped marginalized, low-income families achieve strength, stability, and self-reliance through affordable homeownership. In that time, we've built 162 homes in Weld County as a way to give a hand up, not a handout, to those in need.
It's why I'm so proud to dedicate a new house in Evans this week to a local family who deserves a place to call home.
Franky Rodriquez is a hard-working single mother who has been renting an apartment for 30 years while raising her four children, one with special needs, and a grandchild. After a lifetime of sacrifice and dedication to her family, this new home is truly a dream come true for Franky and all of her children. 
I have had the chance to get to know Franky and her family these past few months as the house has been constructed and I can tell you there is no one more deserving of this new home. The Rodriquez family are the kind of people that make Weld County so great — hardworking, committed to community, and willing to sacrifice deeply and put in the hard work to give their family a brighter future. 
Even better for the Rodriquez family, this home in Evans isn't just any run-of-the-mill house. It's the product of modern energy efficiency innovation that will make it comfortable and affordable for years to come.
In discussions with Habitat for Humanity, Franky said that affordable energy costs are the top priority for her family and this home will achieve that.
For the construction, Greeley-Weld Habitat for Humanity partnered with Atmos Energy, a local natural gas provider, to build a home that will keep monthly energy costs low for the Rodriquez family.
Designed as a Zero Net Energy (ZNE) house, the Rodriquez home is equipped with rooftop solar panels, high-efficiency ENERGY STAR natural gas appliances, and top-of-the-line insulation, windows, and weatherization. The solar panels will capture tremendous amounts of energy from Colorado's many sunny days for electricity generation while the natural gas appliances will provide reliable and affordable energy for space heating, cooking, clothes drying, and water heating.
These systems means the house will produce as much energy as it consumes over the course of the year.
It is an example of how affordable housing starts with affordable energy. Franky will now own a 1,500 square foot, 5-bedroom home with monthly utility bills costing less than $50 on average. Combine that savings with an affordable mortgage that will never be more than 30% of Franky's monthly income, and it means she is finally able to move out of the subsidized HUD apartment, where two generations of her family have lived.
Energy costs can be a burden for families like Franky's who are living on a fixed income, especially in Colorado, where temperature swings are common. Keeping energy costs low allows them to balance their household budget and set aside more money for groceries, clothes, and other necessities. 
With a HERS rating of zero and both ENERGY STAR and Indoor airPLUS certifications, this ZNE home will also help Colorado meet its goals of reducing greenhouse gas emissions and support a healthier environment for all of us.
I'm so thankful to Atmos Energy for their help in constructing this home. In fact, this is the 15th house that Greeley-Weld Habitat for Humanity and Atmos Energy have worked to construct since our partnership began two decades ago. I am immensely proud that Colorado has companies like this that are not only providing affordable energy, but also donating their time, money, and efforts to support families like Franky's.
This week's dedication of the new Zero Net Energy home in Evans shows what happens when technological innovation and commitment to community come together.
It's improving the lives of our neighbors in Weld County and it's supporting a healthy environment for all of Colorado.
Cheri Witt-Brown is executive director of Greeley-Weld Habitat for Humanity.