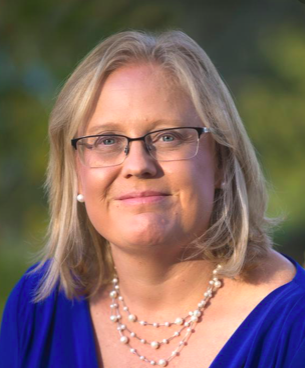 In less than six months, the International Maritime Organization's (IMO) standards on sulfur content in marine fuel — commonly known as "IMO 2020" — will go into effect, bringing the rest of the world more in line with clean-fuel standards that the United States has used and benefited from for years. In an oil- and natural-gas-producing state like Colorado, these standards offer unprecedented opportunities to strengthen our energy sector while simultaneously reducing global air shipping pollution. 
Adopted in 2008, IMO 2020 standards will reduce global sulfur content in marine fuel from 3.5 percent to 0.5 percent by weight. In 2016, an IMO study found that there would be enough supply to implement the standards on time, and all signatory parties — including the United States — reaffirmed IMO 2020's timely implementation. While many of our foreign competitors lack the sophisticated refineries to produce IMO-compliant fuels, U.S. industry has invested over $100 billion in infrastructure upgrades and is prepared to provide low-sulfur, "sweet" crude and compliant fuel alternatives like liquified natural gas (LNG) that will see a spike in demand once the standards come into effect. 
Much like that of the United States as a whole, the Colorado economy is primed to benefit from IMO 2020 implementation. With the advent of novel directional drilling and hydraulic-fracturing technologies, Colorado's crude oil supply is both IMO 2020-compliant and increasing on an annual basis. In fact, thanks to new technology and markets, Colorado's crude oil output has nearly quadrupled since 2010 and now makes up roughly 4% of U.S. crude production each month.
While IMO 2020 will bring these cleaner air standards across the globe, the new standards will undoubtedly serve Colorado and our local communities, where Colorado Petroleum Association member companies operate. Colorado's oil and natural gas industry supports more than 232,000 jobs, generates roughly $600 million per year for local K-12 schools and higher education, and contributes over $31 billion to our economy. The IMO standards will also reduce air pollution generated by shipping emissions, thereby improving air quality and public health worldwide.
In April, a group of U.S. senators sent a letter urging the Trump administration to stay the course on IMO 2020. They wrote: "The U.S. now leads the world in oil and gas production and is ready to be the leading fuel provider to our citizens at home and our allies abroad. Timely implementation of the IMO 2020 standards will … benefit workers, consumers, manufacturers and the country as a whole."
We joined the Coalition for American Energy Security — a diverse coalition of manufacturing workers, integrated energy companies, refiners, industry associations, shipping companies, and other groups advocating for timely implementation of IMO 2020 — because we believe that these new standards will strengthen Colorado's energy sector, support local schools and well-paying jobs, and improve the overall health and well-being of Americans. The groundwork for strengthening America's energy dominance with IMO 2020 has already been laid. Now all we must do is see it through, and America will reap the benefits.
Angie Binder is executive director of the Colorado Petroleum Association (CPA). CPA is a longstanding advocate in legislative and regulatory matters on behalf of petroleum refiners, exploration and production companies and pipeline and transportation interests that are critical to bringing energy products to consumers.