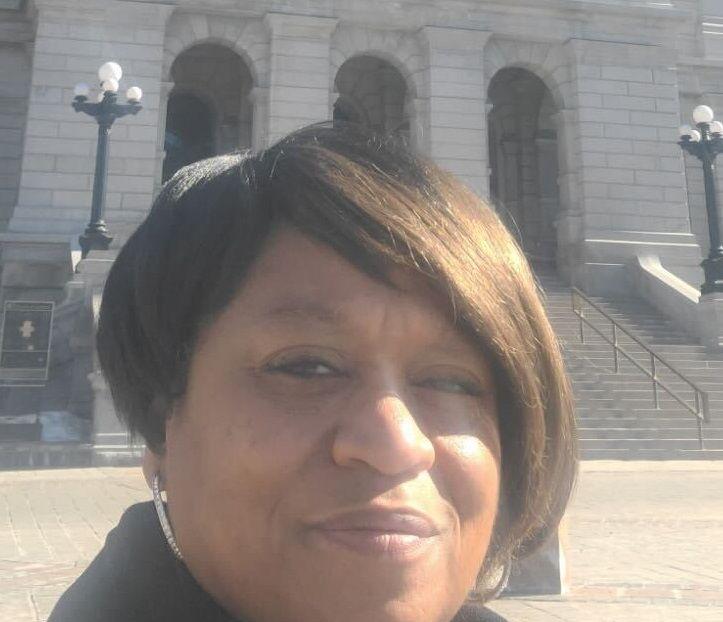 I have been a registered nurse for 34 years. During those decades of caring for patients, I have treated hundreds of my community members who are experiencing exacerbated illness like COPD due to air pollution.
On days when air quality is at its worst with high ground-level ozone and particulate matter levels, I can literally quantify the impact. Our hospital experiences increased visits from community members struggling to breathe from exacerbated asthma and increased cardiovascular events like heart attacks. By the time they make it to us, their condition is so acute their outcomes are often poor. The toxic air they breathe daily has already caused irreparable damage.
It doesn't have to be this way. Colorado can do more to regulate air pollution that causes ground-level ozone by strengthening its existing permitting processes so pollution doesn't continue to harm public health across our state. State lawmakers are considering legislation right now that would increase the amount of air quality modeling done before permitting is approved and new pollution sources occur. Additionally, the plan would put in place processes that require regulators to consider cumulative impacts on communities, which is particularly important for our state's historically marginalized neighborhoods with people who often live closest to our state's worst polluters. They're people who don't have the ability or resources to relocate to less polluted areas.
Stay up to speed: Sign-up for daily opinion in your inbox Monday-Friday
You don't have to be a health professional to know that being informed about and limiting the amount of pollutants in our air is a good idea for the health of every one of us.
Emissions from Colorado's biggest polluters are known to cause cancer, respiratory arrest, severe burns and pain, seizures, pulmonary edema, asthma complications, exacerbated diabetes and chronic lung disease. For those who are pregnant, this pollution has been linked to preterm births, low-birth weights and in extreme cases, infant mortality.
I can confidently say I see health impacts from pollution affecting my patients on a daily basis. Many patients I see must go home on oxygen due to the inability to keep their oxygen saturation at an acceptable level. Ongoing care for chronic illness exacerbated by air pollution is not only stressful and expensive for patients, but also for the health care system.
Colorado has worked to advance cleaner air over the last several years. But frankly, for the patients I serve and millions of others across our state, we aren't moving far enough, fast enough or efficiently enough to effectively save lives.
That's why we all have to support strategic efforts to stop the pollution at its source, reduce the ability of our state's biggest polluters to violate our air quality without consequence and require new sources of pollution to be permitted with consideration for the public health and other impacts to our communities. Linked together, changes like these can make a measurable and "breathable" difference in the air and the health of millions. These aren't easy issues to tackle. Much of our pollution comes from the cars we drive and the industries that fuel those vehicles. But we can't allow inconvenience to dictate the health, and in some cases early deaths, of our neighbors.
I support improved regulations that the Colorado legislature and regulatory agencies are considering this year because I want better for my patients and community members, especially underserved communities. My patients deserve to breathe clean air. They deserve a chance at a long, healthful life free from air pollution. But they can't get that on their own. They need policy makers to act to curb pollution and they need that action now.
Laura Howard is a registered nurse working in Colorado Springs. She is an advocate for Healthy Air and Water Colorado, a nonprofit working to advance public policy at the intersection of climate change and public health.