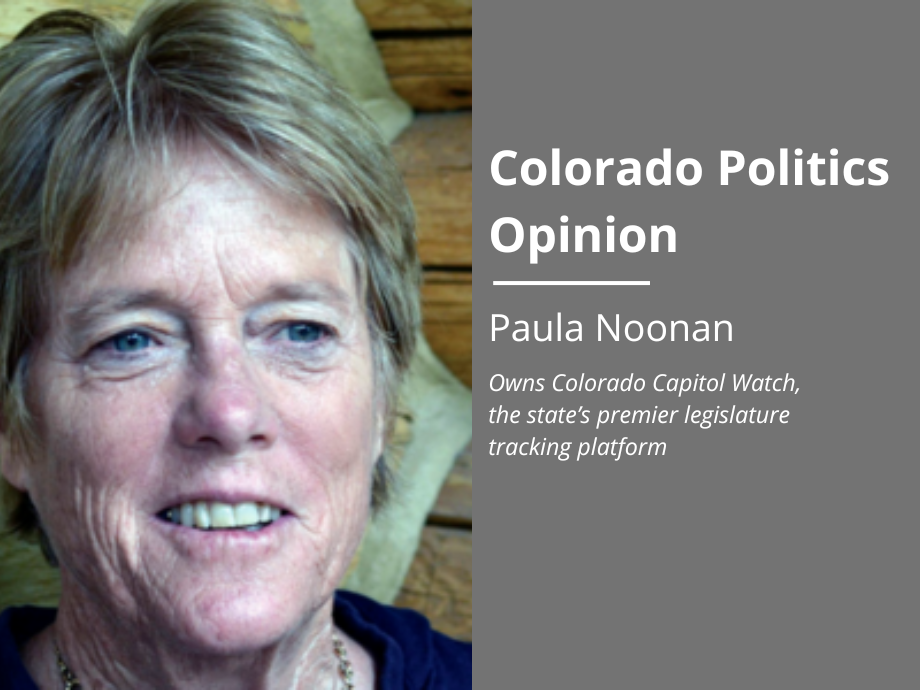 Some issues never go away. We lack the will to fix them, the issues are too big and complicated and/or legislators and the governor will only nibble at the edges rather than take the big bite. Health care in its various forms and impacts falls into each no-fix category.
Let's start with health care and consumer protections. HB23-1126, "Stop medical debt from being on credit scores and consumer reports," shows the harsh impact of our current health care payment system. People can get saddled with big medical bills they can't pay off. Medical bill collectors have been known to use high pressure collection tactics. This bill prohibits one tactic, the claim that the medical debt will affect credit reports. The legislation requires medical debt collectors to inform debtors "Colorado law prohibits credit bureaus from reporting medical debt or factoring medical debt into a credit score…" The Colorado Hospital Association, Counties and Commissioners Acting Together, and Disability Law support this bill. The Emergency Medical Services Association opposes.
SB23-093, "Increased consumer protections medical transactions," offers additional consumer support. The bill puts a 3% cap on medical debt. Providers must supply an itemized statement of the debt, written documentation of a credit plan, written notice of changes to plans and provide evidence of debt in the event of legal action. The bill also requires health care providers to give an estimate of the cost of care for self-pay services. The Consumer Health Initiative and AARP support the bill. Emergency Medical Services Association opposes. Everyone else wants the bill amended.
HB23-1002, "Epinephrine auto-injectors," limits the cost of these allergy injectors for individuals who aren't on Medicaid and don't have insurance that limits the total amount of cost-sharing for the product. A quick check shows Epi-pens cost $690 for two at most pharmacies. Generic injectors run from $340 to $660 for an injector package containing .3 milligrams of epinephrine. If you are highly allergic to bee stings, certain foods, animal fur, etc., and go into anaphylaxis, you're looking at a pricey shot within 30 to 60 minutes to save your life. The legislation creates a program to limit epinephrine cost for insurers or for pharmacy co-payments to $60 per package. Health insurers and the pharmaceutical industry oppose this bill. Physicians, consumer health advocates, the Colorado Nurses Association, RxPlus Pharmacies, etc., support the bill.
One other consumer protection bill is interesting. HB23-1077, "Informed consent to intimate patient examinations," prohibits medical providers from performing intimate medical exams when a patient is sedated or unconscious without the patient's permission. Apparently this type of examination has occurred in doctor and nurse training situations without patient permission. No one opposes the bill but physicians want an amendment.
Mental and behavioral health and drug care have several bills. Step therapy is a practice related to medical and mental health prescriptions when Medicaid or insurance companies require physicians to prescribe less expensive alternatives to high cost drugs to see if the inexpensive drugs will work. HB23-1130, "Drug coverage for serious mental illness," limits the "steps" to one drug alternative before the requested drug is required. The purpose is to reduce mental health crises for serious mental disease such as schizophrenia, bipolar disorder, depression, etc. Mental health associations, medical providers, and the Colorado BioScience Association support the bill. The Colorado Association of Health Plans, the Colorado Chamber of Commerce, and the Pharmaceutical Care Management Association want to amend the bill.
HB23-1071, "Licensed psychologist prescriptive authority," will expand the cohort of mental health providers who can prescribe psychotropic drugs. The bill will allow psychologists who have a conditional prescription certificate or prescription certificate to administer and prescribe psychotropic medication under the supervision of a licensed physician or advanced practice registered nurse. Supporters include the Colorado Psychological Association, Colorado Consumer Health Initiative, and the Colorado Counseling Association. Opposition includes the Colorado Psychiatric Society and the Colorado Medical Society. The American Academy of Pediatrics wants the bill amended.
SB23-041, "Prescription drug for off-label use," allows medical professionals who can write prescriptions to prescribe FDA-approved drugs for uses other than those approved by the FDA. The prescription may be for a drug that has had long-standing use for the off-label purpose, that receives informed consent permission from the patient, and/or has medical evidence to support the off-label use with no contraindications. Colorado Nurses, Colorado Pharmacists, and the Cross-Disability Coalition support the bill. The Colorado Hospital Association, Colorado Psychiatric Society, and Colorado Consumer Health Initiative oppose.
A recently proposed bill may provide some clarity on resolving most health care coverage problems. HB23-1209, "Analyze statewide publicly financed health care," authorizes the Colorado School of Public Health to study how a publicly financed, privately delivered health care system would work. The idea is to assess how a health care delivery system would function when premiums are paid to a non-profit entity by all Coloradans. That entity would, in turn, pay private health care providers including physicians and nurses, hospitals, rehabilitation entities, pharmacies, urgent care facilities, etc. for health care for every Coloradan. Insurance companies, Kaiser, and some business organizations oppose the bill. Mental Health Colorado, the Cross-Disability Coalition and Young Invincibles support.
Nibbles at health care have produced a chaotic, indescribably complicated system that's left 300,000 Coloradans without health insurance. Undoubtedly health care will always be on the state's legislative agenda. But so many bills to "fix" a system that everyone will use at some point probably means the system, as is, is beyond repair.
Paula Noonan owns Colorado Capitol Watch, the state's premier legislature tracking platform.