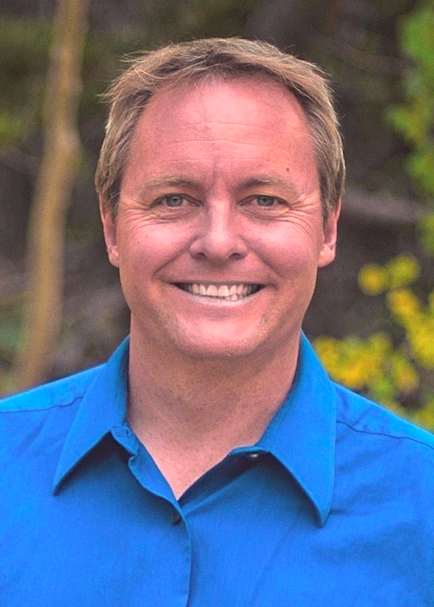 As a native Coloradan and mayor of the small mountain town of Nederland, I love this state, and I'm grateful to call it home. I'm also deeply worried about its future — especially when I see growing evidence of the threat climate change poses to Colorado. As a scientist, I know we are at a critical moment, and the actions we take right now will have lasting repercussions.
Due to climate change, Colorado is rapidly warming and thousands of Coloradans are vulnerable to the health hazards of extreme heat. More severe and frequent wildfires are ravaging acres of once-pristine land and hurting communities like Nederland and Cascade that are in vulnerable areas. Increased air pollution is taking a toll, with over 3.5 million Coloradans living in areas with unhealthy air. A neighborhood in Denver was even ranked as the most polluted zip code in America, an unenviable title. And hundreds of Coloradans have lost their lives to climate disasters.
The climate crisis isn't just threatening our land and our lives, it's also impacting us financially. Winter tourism has long been an important part of Colorado's economy, but as temperatures rise, we're seeing less snowpack and shorter ski seasons. The 29 climate disasters we've had in the past decade have cost over $136 billion in damage to Colorado and the surrounding region. Unfortunately, this trajectory will likely continue as experts say the climate crisis is getting worse.  
With the ongoing COVID-19 pandemic, we've seen the stark contrast between states whose leaders have focused on enforcing policies that reduce the pandemic threat and those whose leaders have turned a blind eye to science. We're at a similar crossroads in the fight against climate change. President Trump and his cronies — including those who've let Colorado down — have repeatedly chosen profit over people, refused to listen to experts and weakened environmental safeguards meant to protect our families. Americans in towns like Nederland are paying the price. 
There is, however, some good news. While we might not be able to completely reverse climate change, if we take action now, we still have a chance to save our planet and future generations from grave consequences. In my hometown, we're taking initiative to create a more sustainable way of life and play our part in slowing the effects of climate change. For example, in 2017 we pledged that by 2025 our town would transition completely to using clean, renewable energy. And we're not the only ones — over 160 U.S. cities, including 11 in Colorado, have made similar commitments. 
Committing to 100% renewable energy sources across Colorado will significantly reduce our emissions and create new green job opportunities — providing a boost to our state's economy.
When local leaders decide to stand up and commit to change, it creates a powerful ripple effect. The more cities and states pledge to using renewable energy, the cheaper it becomes to produce, making it more accessible for communities of all sizes and reducing emissions on a larger and larger scale. 
Climate change is already impacting Colorado. While Washington politicians continue to refuse to take bold action, we can and we must enact changes at the local level before it's too late. Our voices and our votes make a difference and we have the opportunity to use them to create a safer, healthier future for Colorado. At the end of the day, climate action begins with all of us.
Kristopher Larsen is mayor of Nederland.