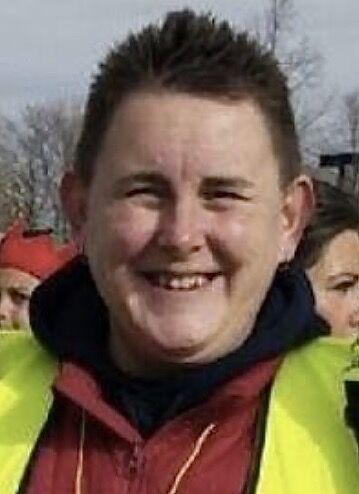 The last few months have been nothing short of a national nightmare.  We are half a year into a global pandemic that has killed more than 170,000 Americans, forced over 55 million people to file for unemployment insurance, and has put millions of small American businesses at risk of permanently closing.  Considering that our president mocks those who wear masks, muses about decreasing COVID-19 testing to create the illusion of fewer cases, and resumed campaign rallies without proper social distancing measures, it's no surprise that people aren't taking the pandemic seriously and are causing cases to spike across the country.  At the same time, the nation is grappling with the effects of systemic racism in the wake of the murders of George Floyd, Breonna Taylor, Elijah McClain, and scores of other Black people at the hands of law enforcement.  As we reckon with the legacy of slavery, an ugly side of America that actively upholds racism threatens to undermine our pursuit of racial justice.  
The all-consuming nature of these events, coupled with Trump's Twitter temper tantrum of the day, distracts us from another force eroding our ability to build a free and just society:  Big Tech.  Monopolies like Google, Facebook, and Amazon are quietly taking advantage of the ongoing chaos to continue amassing power and profit from national distress.  Google, for example, wields a tight grip on the search and digital advertising markets that gives the company a financial incentive to promote hateful material.  According to Business Insider, 90 percent of U.S. internet searches take place through Google or YouTube (which Google owns).  Google uses its monopoly on searches to extract consumer data (usually without our consent), which it then uses to sell online ads eerily tailored to the individual consumer.  For example, if you use Google to search for "green t-shirts," you're likely to see ads for them pop up online long after you exit Google's search bar page.  Not only is this plain creepy, but it also keeps online advertisers overly dependent on Google.  Facing little competition to hold it accountable, Google is able to turn a blind eye to hateful content on its video platform, YouTube, because it generates revenue.
YouTube will do anything for more eyeballs (more data for Google), including allowing online fear-mongers to post incendiary videos designed to go viral.  News reports reveal that YouTube has repeatedly ignored warnings that the platform is becoming a breeding ground for toxic, hateful content.  One of the most-viewed YouTube video related to the Black Lives Matter movement is from a vocal Trump supporter who uploaded a video of himself holding an "All Lives Matter" sign in front of a grocery store in a majority-Black neighborhood; it has 14 million views.  The spread of this type of extremist thinking can have deadly consequences.  Last year, a terrorist gunned down 50 worshippers at two mosques in Christchurch, New Zealand and livesamed his attacks on Facebook, which other users then uploaded to YouTube.  He made reference to a popular YouTuber associated with the far-right during the livestream, and he left behind a manifesto based on white supremacist, Islamophobic ideology that has spread online through social media platforms like YouTube.
Like Google, Facebook is another sobering example of technology's dark side.  Facebook relentlessly pursues users for their personal data, which it then uses to sell lucrative digital ads.  Fashioning itself as a digital town square, Facebook has made having an account on its platform indispensable to our work and social lives, fostering a sort of digital addiction that keeps its profits growing; in March 2019, Facebook had 2.38 billion users worldwide.  Facebook's business model is unsustainable without the ads our data makes possible; in 2019, Facebook derived 98.5 percent of all its revenue (nearly $70 billion) from ads.  This steady stream of revenue enables Facebook to grow even more, perpetuating a cycle of greed that makes advertisers reliant on Facebook and keeps users more engaged with (in other words, glued to) the social media platform.  
Because there is no similarly structured social network that has the resources to substantively compete with Facebook, users are stuck with the platform, freeing Facebook to profit from the spread of dangerous ideology.  Facebook knows that users are more likely to interact with polarizing material, so its algorithm frequently promotes far-right content.  For example, according to tech reporter Kevin Roose of the New York Times, on June 2, eight of the top 10 most-shared posts on Facebook were from conservative sources including anti-Black Lives Matter pages "Blues Lives Matter" and "ForAmerica," the latter of which The Atlantic describes as "the right wing's Facebook army."  
Together, Google and Facebook control about 90 percent of the digital advertising market, which is seriously hurting local newspapers such as the Denver Post, which has furloughed employees due to the COVID-19 recession.  Local newspapers need web traffic to sell digital ad space, which is their main source of revenue; Google lowers that revenue stream by listing their articles in its search results and eliminating readers' need to visit the website of the newspaper.  By hoarding valuable online clicks that were otherwise headed to local papers, Google blocks newspapers from cultivating the online audience they need to make money from digital ads.  To add insult to injury, Google does not even compensate papers for the use of their content; Facebook only started to compensate select publishers for posting the links to their articles in October 2019 after prolonged outcry from newspapers.  Similar to Google, Facebook makes money from the ads it displays as users scroll through newspaper articles on their news feeds.
Amazon, meanwhile, is violating workers' rights as it profits from a pandemic that has infected more than 2.5 million Americans.  Even before the pandemic, half of all U.S. online purchases were made on Amazon, giving the company a captive customer base that no other would-be competitor has.  Now, consumers who need to shop online for safety, not merely convenience, are more dependent than ever on Amazon's Prime shipping service, which offers free two-day delivery.  During the week of April 19, Amazon enjoyed a 93 percent increase in consumer spending compared to that same week in 2019, at the expense of the estimated 100,000 small American businesses that have permanently shuttered since the pandemic began.  
To keep up with customer demand, Amazon relies on its massive workforce of warehouse employees and delivery drivers, who are designated essential workers, to pack and ship goods faster than humanly possible.  In pursuit of its self-proclaimed "customer obsession," Amazon has tried to keep employees in risky working environments by refusing to pay employees sent home sick and neglecting to inform warehouse workers about possible COVID-19 exposure in a timely manner.  The company also provides laughably insufficient personal protective equipment (PPE) for employees; Amazon delivery drivers in California received a single disinfectant wipe each to keep their vehicles clean throughout the day.  To make matters worse, Amazon even fired four whistleblowers who called attention to the company's poor safety practices and sought to discredit an employee who led a walkout protesting unsafe working conditions by portraying him as "not smart or articulate."  To date, eight Amazon warehouse workers have died of COVID-19, with more likely to come.  This comes as Amazon CEO Jeff Bezos' wealth has increased by over $48 billion so far this year, bringing his total wealth to $197.8 billion.
We clearly cannot rely on these tech giants to regulate themselves.  The Department of Justice is pursuing antitrust investigations into Google, Facebook, and Amazon, but progressives should be skeptical of the department's efforts.  With Trump in charge, we cannot risk leaving it to the DOJ to hold Big Tech accountable for its serious antitrust violations.  
Thankfully, Colorado's own Attorney General Phil Weiser, understands the importance of breaking up monopolies.  As a recognized antitrust expert, in September 2019, Attorney General Weiser led the attorneys general of 47 other states plus Puerto Rico and the District of Columbia to open an antitrust investigation into Google.  The next month, he joined another group of over 40 state attorneys general to launch an antitrust probe into Facebook.  
It is vital that Weiser not only keep leading the investigations of Google and Facebook but also open an antitrust investigation into Amazon and protect workers from Amazon's predatory behavior.  The tech industry moves quickly, and we cannot afford to put off action against these monopolies any longer.
Wendy Howell is deputy director of the Colorado Working Families Party.