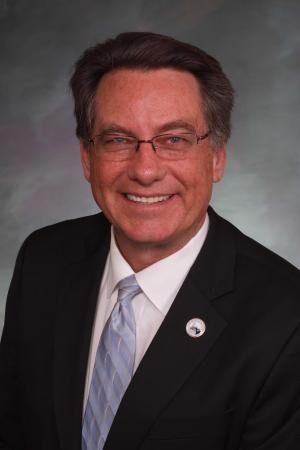 This year marks the end of my time in the Colorado Senate. During my tenure, I introduced four separate bills that would have cut state income taxes. The Democrat-controlled legislature killed each one in committee, so I took the idea straight to the people. 
In 2020, I partnered with Independence Institute President Jon Caldara to put Proposition 116 on the ballot. Voters approved the measure, reducing the income tax rate from 4.63 to 4.55 percent. Since then, however, inflation has increased costs for the average Colorado household by nearly $1,000 per month. 
Fortunately, voters will have the opportunity to throw themselves a lifeline again this November.
Proposition 121, put forward by Independence Institute President Jon Caldara and me, asks voters, "Shall there be a change to the Colorado Revised Statutes reducing the state income tax rate from 4.55% to 4.40%?" Exactly that question appears on this year's statewide ballot. 
If approved, the measure would give the exact same 0.15 percent rate reduction to every Colorado taxpayer. This fair and equal tax cut would reduce taxes by an average of $120 per taxpayer each year, according to state economists.
A combination of fiscal and monetary stimulus in response to the COVID-19 pandemic has led to our nation's highest inflation rates in over 40 years. Specific policies promulgated by Gov. Polis and our Democrat-controlled legislature, however, have propelled price increases in Colorado to the highest in the nation — 16% since the start of last year, according to a recent congressional study.
When the pandemic hit in 2020, Polis and his allies responded by imposing billions of dollars in new fees on Coloradans over the next two years — all without seeking voter approval. 
One bill alone, SB21-260, created $5.4 billion in new fees on things like gas, delivery services, and ride-sharing services like Uber and Lyft to fund transportation projects. This came after voters explicitly rejected a ballot measure to fund transportation improvements with billions of dollars in new taxes in 2018. 
Voters also passed a measure in 2020, Proposition 117, which required lawmakers to seek voter approval for news fees totaling over $100 million. Despite this, Democratic legislators used legal gimmicks and loopholes to impose billions in new transportation fees on Coloradans without voter consent.
Where "Democratic" lawmakers have thumbed their noses at democracy and the will of the people, Proposition 121 returns power to the people. The measure gives Coloradans the opportunity to alleviate some of the pain imposed on them without their consent. If approved, the $400-million-per-year tax cut will partially offset the costs of inflation and billions of dollars in new state fees strangling our state. 
Opponents of the measure will say that this tax cut will force government to cut essential services like education or road repairs. That's simply not true. 
The tax cut will not cost the state a dime, and it will not impact any state services.
That's because for five consecutive years the state government is expected to collect over $12 billion more than the state's constitution allows it to keep under the Taxpayer's Bill of Rights (TABOR), according to Legislative Council Staff estimates. As far out as these state economists have forecasted, TABOR surpluses will far exceed the $400 million revenue reduction caused by this small 0.15 percent income tax rate reduction. 
That means Proposition 121 will only affect revenues that the state cannot keep anyway. It's a win-win. Every taxpayer gets to keep more money in their pocket with every paycheck, and the state will not have to make any cuts to its programs or services.
It's clear that Coloradans need a break; it's also clear that we cannot count on our legislature to deliver it. Proposition 121 allows voters to take matters into their own hands through the democratic process. I invite my fellow Coloradans to take that opportunity by voting "yes" on Proposition 121.
Jerry Sonnenberg, a Republican from Sterling, represents Senate District 1 in the Colorado General Assembly.