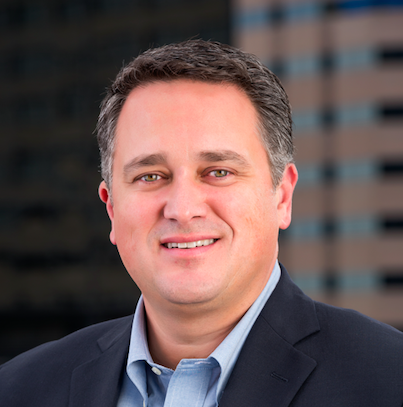 Where do we go from here? That question has been top of mind for Colorado's oil and natural gas industry the past few weeks. For far too long, an unhealthy brew of partisan politics and fear-based rhetoric has heated up the debate over oil and gas in our state.
Ballot measure after ballot measure has been proposed to clip us at the knees and drive the industry out of Colorado. In November, voters rejected Proposition 112, which would have effectively made most of the state off limits to energy exploration. Industry employees across Colorado stepped up to protect their jobs and livelihood — talking to neighbors, calling voters, and waving signs on street corners.
When it was over, we were battle worn, but also steady and confident, knowing that we were on the right side of an illogical argument based on politics and fear rather than facts and data. The legislative session, which started just a few short weeks later, brought new challenges as the industry had to navigate the swift passage of Senate Bill 181, legislation that dramatically changed how oil and natural gas is regulated in Colorado. Hearings brought emotional testimony on both sides of the issue, and ultimately — or perhaps I should say sadly — supporters of the bill were divided along political party lines.
There is no point in sugar-coating it; this session was not kind to Colorado's oil and gas families. We had just poured our hearts and souls into defeating the existential threat of Prop 112, only to have to rally to protect our livelihoods all over again.
But we are resilient, united, and stronger than ever.
While SB 181 is meant to increase regulations on our industry — and is certainly not intended to encourage energy development — some important tweaks were made to it that should give companies a fighting chance. We appreciated the changes that addressed some of our concerns and provide a degree of certainty for Colorado's oil and natural gas workforce. And we were encouraged by the governor's comments about coming together as Coloradans and moving forward.
But to achieve that objective, it means finally removing politics from the technical process of providing energy to all Coloradans. It means having meaningful discussions grounded in reality, not politically charged debates stoked by heated half-truths.
Colorado's oil and natural gas workforce is second to none, adhering, engineering, and administratively navigating some of the toughest regulations in the country. Those regulations are about to become even more difficult to navigate, as the ultimate impact of SB 181 will be determined by multiple complicated regulatory oversight hearings at the state and local level.
That regulatory process could take years to complete, but we are committed to being engaged stakeholders, a trusted resource, and to working with the state and local governments.
We hope Colorado's policy leaders share our commitment to the process, building trust and giving Coloradans in our industry a fair chance to implement, adapt, and operate in a reasonable framework for our evolving energy landscape.
The regulatory structure is most effective when it is based on facts, data, and mutually shared objectives, and politics are kept at bay. If we're having technical conversations about a technical process, Colorado is best served.
We all love living in Colorado, and we certainly love working here, too.

As we take this next step into these complicated rulemakings brought on by SB 181, we have an opportunity and a responsibility to ensure a bright energy future that makes sense for all Coloradans. Let's come together and get it done.
Dan Haley is president and chief executive officer of the Colorado Oil & Gas Association.