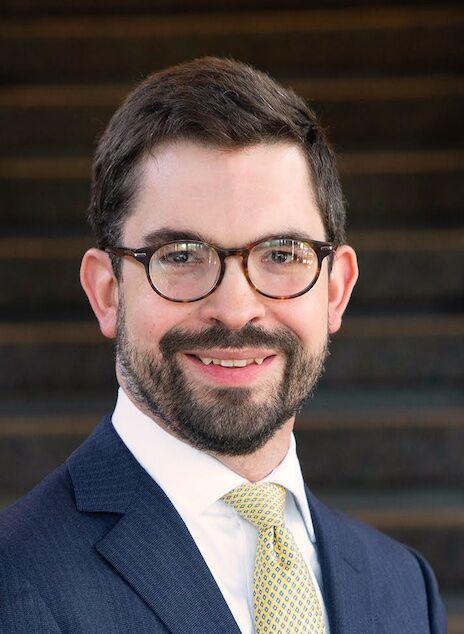 Citing record inflation, Colorado Democrats passed legislation last year that sent out TABOR refunds early. Last week Democrats voted along party lines to kill a bill that would have had the same effect.
Their about-face opposition to the bill gives new life to previous allegations that Democrats sent out last year's refunds early, not because they wanted to help Coloradans weather record inflation, but to boost favor from voters before the midterm elections.
The Taxpayer's Bill of Rights (TABOR) in Colorado's constitution requires the state to refund surplus revenue to taxpayers unless voters approve of the state keeping the excess money. HB23-1063 would have lowered the state income tax rate to 4.25%, reducing state revenue and consequently reducing the state surplus required to be refunded to voters.
In effect, the bill would have allowed Colorado wage earners to keep more money with every paycheck rather than giving the state a tax revenue surplus and waiting a year or more to get the money back as a refund. Because the bill would have reduced state revenues by only $450 million — less than the amount of anticipated future taxpayer refunds — the change would have had zero impact on the state budget.
Last year, Democrats passed SB22-233 under exactly this rationale. The bill pushed up the issuance of TABOR refunds to the summer of 2022 that otherwise would have gone out this spring. Critics argued it was an election-year ploy to buy votes.
Michael Fields of Advance Colorado said, "Governor Polis and Democratic lawmakers want you to think it's some kind of gift from them. But really, this is just an election year gimmick to try to get your vote."
Polis and his Democratic colleagues countered these and similar accusations, arguing the state should send Coloradans their refunds as soon as possible because record inflation was causing the money to lose value while Coloradans wait and struggle to cope with rising prices.
"People are paying more for everyday items like gas, groceries, and rent through no fault of their own," Polis said in a press release following the passage of SB22-233. "Instead of the government sitting on money that Coloradans earned, we want to give everyone cash back as quickly and easily as possible to provide immediate relief and empower people to do what they want to with their money."
Democratic legislators echoed the governor's talking points. Their reasoning makes perfect sense, and I wholeheartedly agree with them. Normally, TABOR refunds would go out to taxpayers when taxpayers file their taxes the following year. Thanks to SB22-233, refund checks went out in August and September instead, saving taxpayers from the loss they would have otherwise incurred due to inflation.
This is a reasonable defense of their decision to send out refund checks early and a much less cynical explanation than the one offered by Fields and other critics. When the Colorado House Committee on State, Civic, Military, and Veterans Affairs voted along party lines to kill HB23-1063, however, Democrats lost all credibility.
While last year's decision to expedite TABOR refunds was a clear win for taxpayers, it was a one-time fix. At 6.4%, inflation today remains at one of the highest levels in decades. Coloradans need a permanent solution that will allow them to keep their money from the outset. There is no reason the state should be withholding billions of dollars from Coloradans' paychecks just to send the money back to them a year later.
HB23-1063 offered that solution in a manner that accords with Democrats' own reasoning. It's worth repeating the point Gov. Polis made and Democrat legislators repeated just a few months ago: "Instead of the government sitting on money that Coloradans earned, we want to give everyone cash back as quickly and easily as possible."
The decision to kill the bill goes beyond the members of the committee that killed it. Based on its topic, Bottoms' bill belonged in the House Finance Committee. Democratic leadership chose to assign it to what legislators commonly call the body's "kill committee," indicating that they wanted it to die quietly.
So what has changed between last summer and today that Democrats would so radically change their position on this issue? Sadly, the initial explanation offered by Michael Fields and others remains the most reasonable one.
Last year when Democrats voted to get TABOR refunds back to taxpayers "as quickly and easily as possible to provide immediate relief," an election was just a couple of months away. When Democrats voted against the same idea last week, there was no longer an election around the corner.
Of course, not a single Democrat on the committee or witnesses testifying against the bill ceded this point. Instead, they argued that the legislature should oppose the bill so they can collect excess revenues to hand out as tax benefits to special interests.
Based on last week's vote and what committee Democrats and left-leaning witnesses said at the hearing on HB23-1063, both explanations are likely true. Democrats expedited TABOR refunds last year to win favor with voters before an election. Now that they have won the election and control every branch of the state's government, they prefer to keep surplus revenues so they can award their friends special tax benefits. Ultimately, preserving their ability to do that overrode their concern for Coloradans who are suffering under the weight of inflation.
Chalk this up to yet another instance in which Colorado Democrats do what is popular with Coloradans shortly before an election and immediately disregard their wishes after November.
Ben Murrey serves as director of the Fiscal Policy Center at the Independence Institute in Denver.