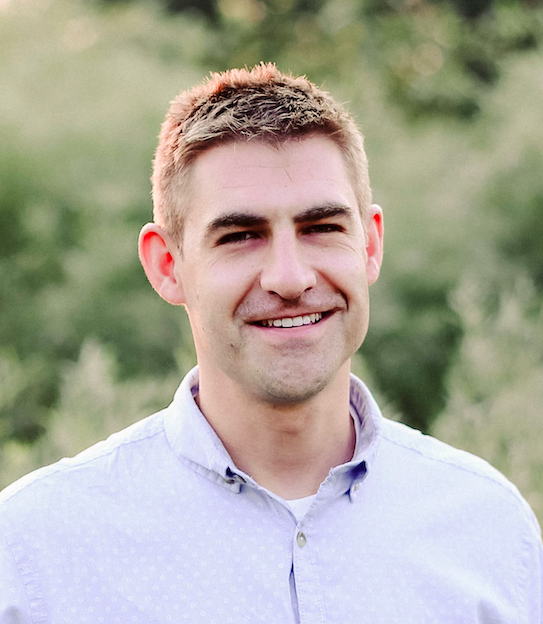 This Sunday at 1 p.m., I'll be rallying to ReOpen Colorado with my wife and kids at the State Capitol. We will be joined by entrepreneurs, ski bums, wildcats, ranchers, keyboard warriors and friends from around the state. The purpose of the rally is to let Gov. Polis and health-policy makers know that the stay-in-home order is draconian and unsustainable. It's time to change course. We can find creative ways to fight the virus without sacrificing our livelihoods.
I didn't start here though. I first heard about a new virus in Wuhan, China sometime in January. At that time, the coronavirus was a punchline for jokes, but I had learned from media reports that several Chinese cites the size of Chicago were under strict quarantine orders. Chinese stores were closed, and the factories were idle. Then, video emerged of deserted Chinese train stations and empty highways.
U.S. financial markets were unmoved, but I was alarmed and started digging into the data. I found myself Googling "CFR and R0 for CoVid-19" at odd hours and examining arcane public health statistics. I called my parents and re-shuffled investments against paid advice. At the time, the only available information was Chinese,, but I was rattled. I reasoned that Bejing was underreporting the data which meant the situation was worse than the leaked videos.
By late February, the markets realized there was a problem, and selling started. While bulls were shouting "Buy the Dip!" I was arguing with friends about case fatality rates and knocking down the stubborn myths of bogus comparisons to the seasonal flu.
In early March, I received an in-house email from my employer restricting travel for all our employees until June 30. Other corporations fell like dominos and soon conferences in every industry were forced to cancel events. The scramble to cancel hotels and flights was only outpaced by the search to find masks, beds and ventilators.
But then something began to change. As the weeks passed, and the U.S. data came in, it became clear that the storm wouldn't be as bad as had been forecast. I had mentally boarded the windows and barred the doors, but when the storm made landfall, it was closer to a topical storm than a cat 5 hurricane. The curve flattened, and epidemiologists lowered their projection — twice. This was incredibly good news. The expected surge showed up in pockets like Detroit, New York and New Orleans. It also surged in specific demographics like people over 60 years old, those with respiratory conditions, and the immunocompromised. Nevertheless, the fear increased and jobless claims skyrocketed.
Today, the economic cake has been baked. The U.S. economy is a consumer-driven economy, but the consumption has stopped. Politicians have said the economy needs to hibernate before we can resume a normal routine. The problem is the only animals that hibernate are ones with extra fat to survive winter. According to a study by JP Morgan Chase, the average small business has 27 days' cash on hand. With no revenue coming in and overhead obligations remaining constant, small businesses are getting crushed. Many will simply fold and close. Employees will be displaced and miss rent. Car delinquencies add up. Mortgage payments will be missed and the fuse is set for a housing market correction as inventory inevitably rises.
Sadly, hourly employees are the most vulnerable and will feel this crisis most acutely. Single parents and single-income families have very few options. Those who are least equipped to retool in this economy are the hardest hit. And every day that goes by, we dig deeper into savings and debt to make ends meet.
This is not a trade-off between lives and the economy. It's a trade-off between lives and lives. Lives lost to CoVid-19 and lives lost to deaths and despair through depression, overdoses and suicide. We need to move beyond the policies we had in place when a larger storm was forecast. The projections have changed and now the policies need to change to match the current risk.
The stay-in-home order is disproportionate to the statistical threat faced by Coloradans. As of April 15, there were 8,200 confirmed cases of CoVid-19 in Colorado and 348 confirmed deaths out of a population of nearly 6 million people. That's less than 1/100th of 1%. It's time to replace the stay-in-home order with a new policy that both contains the virus and begins to reopen the economy.
There are several things that can be done immediately, including targeted quarantines that apply only to those over 60 or the immunocompromised. Other ideas include ubiquitous temp readings outside public buildings and businesses. In the longer term, we need an aggressive focus on a reliable antibody testing to sort out those who remain at risk.
We are calling on Gov. Polis and his team to think more creatively about this problem. The stay-in-home order does not account for the unintended economic consequences we will be forced to pay in the future and is disproportionate to the current threat. Rain or shine, I hope you'll join my family on Sunday as we rally to ReOpen Colorado.
Steve Peck is a resident of Highlands Ranch and a member of the Facebook page ReOpen Colorado. He is a former Douglas County School Board member and served as a medical service corps officer in the U.S. Navy.