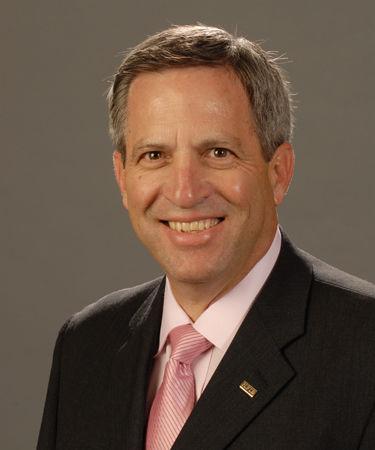 The 2020 Colorado legislative session, Part II, ended after the Democrat-controlled legislature addressed every hot-button topic on its wish list for the last five years.
Without stakeholder input and with lightening-like speed:
• A new tax on every health insurance plan sold in Colorado to fund a reinsurance pipe dream was implemented.
• Paid sick leave of 48 hours per year was mandated
• A whistleblower law — likely to cause countless numbers of employee lawsuits every time employees disagree with the actions of their employer during the pandemic — was passed.
• An attempt to undo every legitimate tool given to both large and small businesses under the 2017 federal Tax Cuts and Jobs Act was tried.
The so-called "Fair Tax Act" that sought to undermine the Tax Cuts and Jobs Act was eventually amended, softening the blow to small business owners in the state, but it made it from introduction to passage in both houses within four days.
Did I mention there was no stakeholder input?
Business owners were already facing a multitude of factors which will impact the prospect for survival, such as the continuing health and safety factors of the COVID-19 pandemic, the various closure orders around the state, getting employees to return to work, and most recently, an unemployment trust fund which will become insolvent in the very near future.
On another issue of huge importance — on which Gov. Jared Polis was noticeably absent from any discussion — was employer liability. The 7,000 members of NFIB Colorado were hoping for something to protect them from a possible onslaught of plaintiff attorneys, who are already circling like buzzards after a fresh piece of meat, ready to pounce on an unsuspecting small business after finding a willing client.
All one needs to do is simply claim they contracted the COVID-19 virus or was exposed to the virus while being inside a Main Street business. So, too, can an employee who "thought" their employer did not do enough to protect them from the virus.
An owner can take every precaution available, and act in the best of faith while trying to protect his or her employees and the public. One lawsuit can close a small business permanently.
Attorneys have no desire to go all the way to court with these lawsuits. They are just looking to force a settlement, or a shakedown in other words. Give these attorneys credit; they know proving a microscopic droplet landed on an individual inside a business is a next-to-impossible achievement.
That's why we're urging Gov. Polis to address the issue of employer liability and to adopt NFIB's "Liability Protection Principles." We believe these principles will allow people to get back to work without fear of costly legal battles.
• NFIB believes the workers' compensation system should be the only means employees use to settle claims related to COVID-19. The workers' comp system is the best way to determine whether someone contracted the coronavirus at work and should be compensated. There's no reason for lawmakers to create any other mechanism for settling employee claims.
• Businesses should be protected from liability to customer and other third-party claims unless those customers or outside parties can prove the business knowingly failed to develop or put in place a reasonable plan to reduce the risk of exposure to COVID-19 — and that the business' failure is the reason they got sick.
• Only people who were hospitalized because of the coronavirus should be allowed to sue. Doctors are still learning about COVID-19, but one thing they do know is that it affects different people in different ways. Some people have tested positive but experience few if any symptoms. We believe the legislature and Congress should grant businesses immunity from coronavirus-related litigation except in cases of gross negligence that results in hospitalization or death. No claims for emotional injury due to contracting the virus should be permitted.
• Opportunistic trial lawyers should be held accountable for bringing frivolous COVID-19-related lawsuits. We believe sanctions should be brought against attorneys who bring frivolous COVID-19-related claims and that plaintiff's attorney should be required to pay the defendant's legal fees.
Tony Gagliardi is Colorado state director for the National Federation for Independent Business.