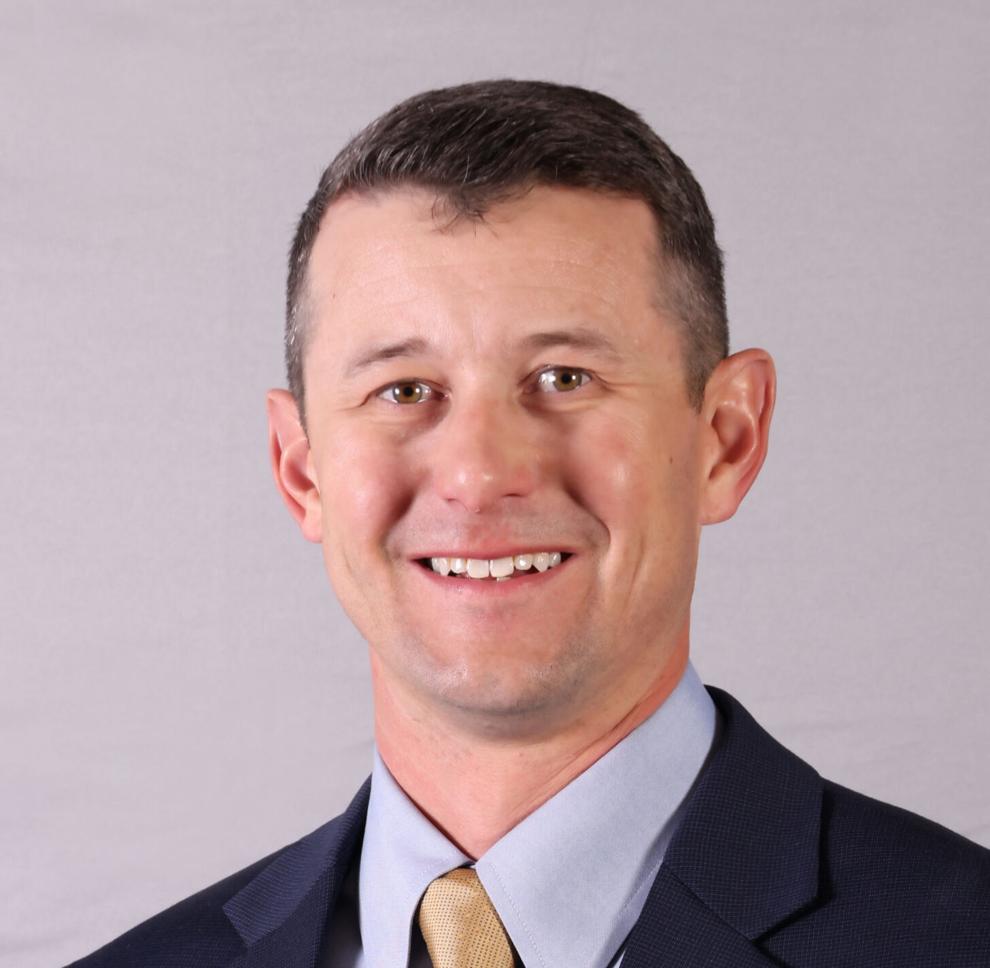 How much time did you spend this week growing your food?
For most, it is likely that the answer is zero hours, minutes or seconds.
Luckily, farmers and ranchers do that job for us right here in Colorado, about 70,000 of them in fact. That's only about 1.2% of our population. That's a lot of food grown by not so many farm-and-ranch families.
But while the population may be small, Colorado agriculture is a critical industry within our state. Agriculture contributes more than $47 billion in economic activity, employing some 195,000 people and exporting more than $2 billion in goods, all while providing safe, nourishing food for you and me. Not to mention that for generations, farmers and ranchers have provided open space, wildlife habitat and important return-flows to rivers and streams. Can you imagine a year without Rocky Ford Melons, Palisade Peaches, Olathe Sweet Corn, San Luis Valley Potatoes or Pueblo Chiles? We are truly fortunate to have so many Colorado-grown options for our tastebuds.
Our farmers and ranchers are at an interesting intersection in time.  We balance the legacies of the past with technological, agronomic and environmental advancements that create a bountiful, secure and responsible future.
Agriculture has perennially been an early adopter of new technologies, allowing us to meet the demand of a growing population and do so in a sustainable way. Step into any new tractor and you would be shocked to see how many computer screens monitor anything being applied, down to the drop, and count tiny seeds with 99% accuracy. GPS technology has allowed farmers not only to drive automatically but do so with half-inch precision. This means using less fertilizer and fewer herbicides and pesticides (sometimes by up to 77%) by applying product only to a small area or even a single plant where it's needed.
Technology in livestock production allows me to breed for traits like tenderness and marbling while advances in breeding technologies, animal husbandry and healthcare have helped make the industry healthy and environmentally-responsible.
Additionally, carbon sequestration is a new frontier that will soon have standards and universal quantifications that will incentivize farmers to participate in practices that draw CO2 from the atmosphere and lock it in the ground.
These innovations wouldn't happen without institutions like Colorado State University. The university's AGNext initiative has some of the best and brightest researchers, such as Dr. Kim Stackhouse-Lawson, studying ways to improve the sustainability of meat and dairy systems — critical research in a state with 3 million cows, not to mention robust sheep, hog and poultry production.
All of these advancements are crucial to the industry, but in order to maintain them and ensure farmers and ranchers will use them, it's important to know that significant funding is needed to bolster research, and a one-size-fits-all approach doesn't work.
There is growing concern whether or not Colorado is still an agriculture-friendly state. Recent legislation and ballot initiatives show a lack of understanding of what the industry does, the value it provides to our state and what it needs to survive. In response, farms are moving away from fresh fruits and vegetables to other crops, and agriculture businesses are moving out of state. Surely, this is not a desirable outcome.
It doesn't have to be this way. The future can still be bright and bountiful for Colorado agriculture if we do three things:
Listen and engage with agriculture stakeholders and let facts, science and reason guide regulation.
Invest in agriculture research through our universities and institutions.
Create collaborative partnerships to find win-win solutions for our present and future needs.
We lose too much when we lose farms and ranches. After 140 years of my family's Colorado agriculture story, I know how important it is to create an environment that allows for new chapters to be written for generations to come.
James Henderson is a fifth-generation farmer and rancher from the San Luis Valley. He currently serves as the vice president of Colorado Farm Bureau, the state's largest agriculture advocacy organization.