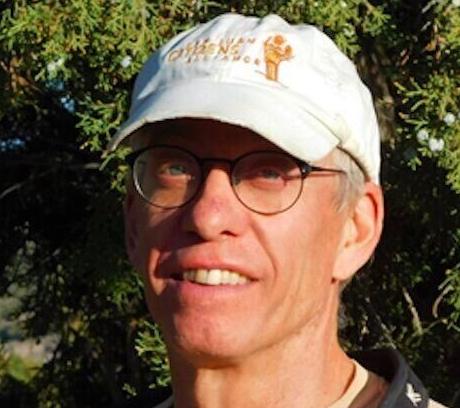 Bonnie Petersen's Jan. 4 op-ed ("Wolf initiative will come back to bite us") is filled with the same tired innuendo and misinformation that characterized the opposition to Initiative 114 during the recent election.  She claims that the ballot initiative was "…neither scientific nor in the best interest of wildlife…" when in fact it was both.  Science tells us that wolves lived in Colorado for tens of thousands of years with their prey, and both predator and prey were abundant before European settlement. The nonscientific and anti-wildlife action was the elimination of wolves by the 1940s; restoration will bring us back to where things should be. 
The claim that Parks and Wildlife Commission members are trying to circumvent the process is nonsense.  Wolf reintroduction planning requires a robust, fair and comprehensive public input process, and that's what the commission and CPW will do.   Rather than "accelerating" the process, some commission members are urging CPW to move forward as quickly and efficiently as possible to implement the will of the voters.  The date in the initiative is a deadline, not a target date for first introductions.  Beating that deadline would be an indication of efficient and effective planning and governance.
CPW's budget does not affect expenditures on transportation, health care or education. The cost of reintroduction will be less than $1 million per year, which is less than 0.5% of CPW's annual budget.  Lottery revenues from Great Outdoors Colorado bring more than $17 million annually to CPW.   Those funds, independent of hunting license sales, can be easily programmed for wolf restoration, with no use of hunting license revenues. 
For some reason, Petersen states that Rocky Mountain National Park will not be included in the reintroduction effort. While we don't yet know where CPW will decide to release wolves, nearly half the park lies west of the Continental Divide, and thus could be a release site.
And, in spite of the view that Colorado has too many people for wolves, the human population density on the west slope is pretty much the same as that in Wyoming's wolf range.
The idea that wolves will cause a decline in elk numbers is not supported by reality. In Montana, Idaho, and Wyoming, there are more elk today than in 1995 when wolves were reintroduced, and the number of elk licenses sold in those states has increased as well. 
Wolves pose a minuscule threat to humans.  In the last 90 years there have been two human deaths attributed to wolves. Compare that to deaths caused by domestic dogs or falling soda machines, and you'll see that it's no issue at all.
Petersen champions the idea that "…Colorado's wildlife specialists, should thoughtfully, and inclusively, lead this planning effort as they led the development of the current wolf migration plan...".  She's absolutely right; it's worth noting that the current plan was developed over a period of eight months.  I know as I was the staff lead for CDOW on that plan. If CPW uses that plan as a starting point and incorporates the good work that was done, there is no reason that a reintroduction plan should take any longer than the current plan.
Lastly, the commission and CPW are going to do exactly what Petersen asks, which is to provide opportunities for the involvement of all interested parties in the development of the reintroduction plan.  I'd suggest that she step up and get ready to do the hard work of sitting in the room with people she disagrees with and helping make democracy work, resulting in the best wolf reintroduction plan ever developed.  The people have spoken, it's time to get on with it.
Gary Skiba is a wildlife biologist in Durango who worked for the Colorado Division of Wildlife for 25 years before retiring in 2010.