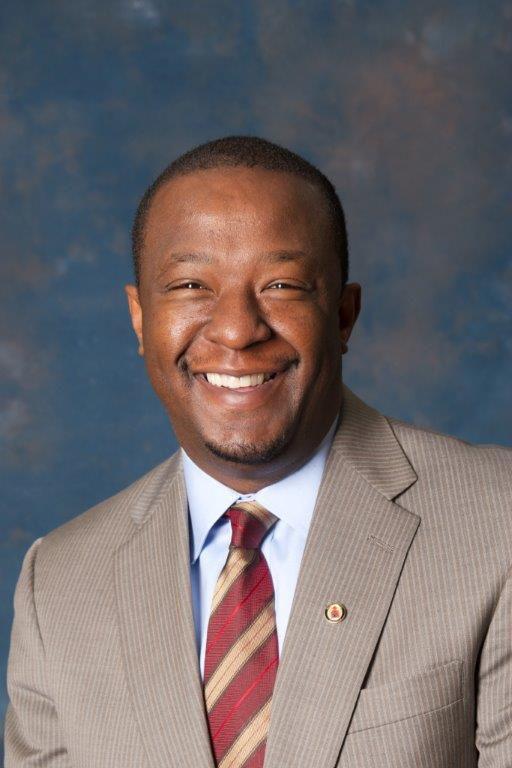 Aaron Johnson is entitled to his opinion regarding the upcoming school board election, however, I must correct the false claims he makes regarding Douglas County School District (DCSD) ("DougCo's school board promised big, didn't deliver," Nov. 1).   
Last November, voters approved a $40 million mill levy override and $250 million bond for our school district. This was the first time in 12 years that our district received new local funding. In the months leading up to the election, DCSD was absolutely up front with the community about how the $40 million would be allocated should the ballot measure pass. We provided several fact sheets on our website outlining that the $40 million would be spent as follows (source: www.dcsdk12.org/funding). 
$17 million will go toward addressing pay gaps for employees.
$3.5 million will go toward allocating school counselors for all elementary schools
$2.5 million will go toward changing the middle and high school counselor-to-student ratio from one counselor per 350 students to one counselor per 250 students
$2 million will go toward increasing career and trade-focused programming, along with certified staffing for career technical education
$7 million will go toward school-level funding depending on the needs. This ranges from increasing funding for students who qualify for free or reduced lunch to adding support for the district's special education and gifted and talented programs
$8 million will go to the district's 20 charter schools.
Upon passage of the MLO, as promised, $17 million was allocated to staff salary increases ($14 million for salary and $3 million for benefits). While it was a step towards closing pay gaps between DCSD and neighboring school districts, it was never intended to completely solve our compensation problem. Especially considering that some of our neighboring school districts have been able to pass multiple funding measures over the past decade. In any case, DCSD has worked to make staff pay competitive. Since July 1, 2017, DCSD has invested over $60 million into total staff compensation (including PERA, absorbing increases to medical and dental premiums, etc.). 
Johnson's assertions that DCSD's staff turnover rates have increased are also false. On Sept. 17, DCSD's chief human resources officer provided an update to our Board of Education regarding employee retention. She shared data that showed DCSD's retention rates for licensed staff (teachers) and principals/assistant principals are considerably higher compared to previous years. For example, licensed staff (including teachers) turnover rates have decreased from 12.1% in 2012-2013 to 9.7% in 2018-2019, principal and assistant principal turnover rates have decreased from 14.7% in 2012-2013 to 7.1% in 2018-2019. In addition, over the past year, 52 staff members who had previously left DCSD came home to our school district. 
Johnson's claim that DCSD's graduation rates are declining is also false. According to the Colorado Department of Education, our graduation rate has increased from 88.9% in 2013-2014 to 90.8% in 2017-2018. (See CDE's Graduation Statistics). Johnson pointed to a PowerPoint presentation from April 2019 which included a data error to make his point. In that presentation, DCSD's strategic plan consultant compared the seven-year graduation rate (meaning percent of students who finished high school within seven years) in 2015 with the four-year graduation rate in 2018 (percent of students who finished high school within four years). Although SAT scores across the state declined last year, DCSD's students continue to outperform their peers. (See CDE's press release)
DCSD matriculation rates, which reflect the percentage of high school graduates who enroll in a career and technical education program, community college, or four‐year institution of higher education during the summer or fall term immediately following graduation, have increased.  (See CDE's District Performance Frameworks.)
Advanced Placement participation and performance both continue to grow in DCSD. DCSD was again named to the AP Honor Roll. (See 9th Annual Honor Roll.)
The district is committed to providing a safe learning and work environment where all members of the school community are treated with dignity and respect. Further district policy, at Board File: JICB, addresses the prevention of bullying at school. The district welcomes feedback, including complaints, about its staff and programs, and does not condone retaliation against individuals who have provided such feedback. District policies address complaints, including Board File KE which addresses public complaints about personnel and involving instruction, discipline, or learning materials; Board File AC which addresses unlawful discrimination and harassment; and Superintendent File AC-R which sets forth the complaint and compliance process for responding to concerns and complaints of unlawful discrimination and/or harassment. To the extent that a parent, student, and/or member of the public has a complaint, concern and/or grievance that they wish to bring forward, they can reach out to the building principal or the school district's compliance officer, Ted Knight, at complianceofficer@dcsdk12.org.
DCSD has areas where it can and should grow. That is the whole point of the new strategic plan. Our six themes focus on: 1) health, safety and social-emotional Supports for Students; 2) Post-Graduation Guidance and Preparation, 3) Positive and supportive culture; 4) aligned curriculum with flexible instructional delivery; 5) equitable distribution of resources, and 6) recruitment, retention and development of high-quality employees. These themes weren't created in a vacuum — they were the result of listening to our community — our parents, students, staff and educators and community members made it very clear what they felt our school district should focus on for the coming five years. Detailed action plans on these Phase 1 strategic initiatives will be shared later this semester. It's disappointing that Johnson does not feel these themes are important to our school district.  
Bottom line — great things are happening in Douglas County School District. I will not stand by and allow misinformation to be used to diminish the progress being made for the 68,000 students in DCSD.
Thomas S. Tucker, Ph.D., is superintendent of the Douglas County School District.