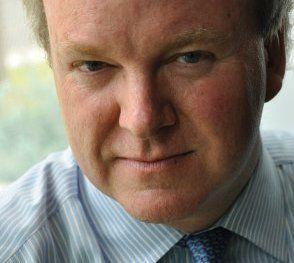 Amidst the coronavirus outbreak, home health and personal care workers are tirelessly providing care in people's homes, the safest and most cost-effective locations for people who don't need acute support.
But both protective equipment and financial reimbursement are lacking, placing both home-based care providers and their patients in a precarious position.
Colorado's home health and personal care workforce provides medical and non-medical care to people of all ages — from infants to seniors — allowing people with special health needs to remain living in their homes. From both a public health and quality-of-life standpoint, that is significant. From a state budget standpoint, it is also significant as home health and personal care are far less costly than care administered in a hospital or other institutional setting.
The Colorado legislature helps determine the reimbursement rates for home and personal care providers — just as it does for other health care providers — for care provided to the state's Medicaid patients. It will also decide how the state will allocate about $350 million in Medicaid funding made possible by the signing of the Families First Coronavirus Response Act.
Even before the coronavirus outbreak, home-based care providers faced big challenges. Medicaid reimbursement rates have not kept pace with the cost of recruiting and retaining care providers, making it difficult for many home health and personal care agencies to continue to offer services to Medicaid patients. If these providers are no longer able to serve Colorado's Medicaid population, the cost of health care goes up as people are forced to seek care in more expensive settings that are nearing a breaking point.
In 2015, the state's Medicaid Provider Rate Review Advisory Committee recommended home health rates increase over three years to reach 90 percent of Medicare LUPA (Low Utilization Payment Adjustment) rates. This has not been realized, and rates are critically low at 75 percent of LUPA. The rates for personal care and homemaker services also have been similarly neglected. These non-medical services include bathing and personal hygiene management, ambulatory assistance, meal preparation and nutritional support and other services that help a person with special health needs continue to live in their home.
The Private Duty Nursing program is similarly in need of attention. Through this program, licensed practical nurses (LPNs) provide vital care that allows patients — including newborns who require tracheostomy tubes — to remain in their homes. Children and other vulnerable Coloradans often want and need to be at home, especially now, yet many remain in hospital settings longer than necessary due to a shortage of LPNs in the Private Duty Nursing program. The reason comes down to the math: The current reimbursement rate for licensed practical nurses working in the Private Duty Nursing program is far below what these nurses can earn in other settings, making it difficult to recruit and retain these professionals. Addressing the reimbursement rate would make the program a more attractive option for LPNs. That in turn would reduce hardships for families who would prefer to have in-home care and would save taxpayers money by providing care in this more cost-effective manner.
To prevent the state's vulnerable Medicaid population from being locked out of access to safe, cost-effective home health and personal care, reimbursement rates must be updated to keep pace with the rising costs that all health care sectors have experienced. The Families First Coronavirus Response Act is an important part of making that a reality.
Colorado faces dire health care needs, and as patients are sent home from hospitals, home-based providers are an important lifeline. Investing in home and personal care providers would allow them to continue to work and provide care in Colorado's communities, for the benefit of those receiving care and for the benefit of the taxpayers who fund that care. More than ever, the time to act is now.
Don Knox is the executive director of the Home Care and Hospice Association of Colorado.