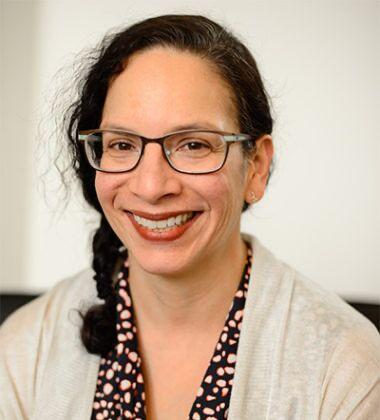 As a physician, I have served families and their health needs for many years. Every day, I am a firsthand witness to the struggles these families go through as they try to navigate a health-care system that is getting increasingly complex and expensive every year.
Dysfunction in health care has only become more obvious in the past year of this pandemic. The biggest teller? The maximization of profits from large health-care corporations even during this pandemic. With the stranglehold that insurance and pharmaceutical corporations have on health care today, what's clear is that the status quo must change, and the Colorado Option is the best way forward.
The reason: Business as usual is no longer sustainable, and health insurance corporations and large drug makers are only making things worse for Colorado families. 
Premiums for health insurance continue to go up faster than wages and inflation. At the same time, the nation's largest insurer, UnitedHealth Group, reported its full-year 2020 profit of $15.4 billion. However, UnitedHealth Group wasn't the only insurer seeing this profit increase. For 2020, Humana reported a profit of $4.6 billion, a 40-percent increase over the company's 2019 profits of $3.5 billion. Cigna earned $8.5 billion in profits, a 66-percent increase from the company's profits of $5.1 billion for 2019. Meanwhile, in 2020, price increases for 500 prescription drugs doubled the inflation rate. 
Drug and insurance corporations are clearly doing well, yet outcomes are not improving for Americans. We spend more than our peers in other developed nations on insurance, yet we live shorter lives. 
Expanding health care through the public option now is also critical for an estimated 500,000 Coloradans who are at risk of losing their employer-provided health insurance because of the pandemic recession. Colorado could soon see double the number of currently uninsured people in our state.
And for Black and Latino residents who are getting sick and dying from COVID-19 at higher rates in Colorado and nationally, ensuring they have health care is vital. Black, Latino/Hispanic, and Native Americans are more likely to work essential jobs that increase the risk of exposure to COVID-19, and they're also less likely to have health insurance. When nearly one in three Hispanic Coloradans worry they can't put food on the table, and four in 10 Black Coloradans can't pay the rent or mortgage and fear losing their homes, unaffordable health care and the lack of it will only compound these challenges for countless families of color.
The health care industry likes to use a study (that they bought and paid for) to claim that the Colorado Health Insurance Option would backfire on Black and Latino communities. But the system Colorado currently has in place doesn't work for many people — including communities of color. Coloradans who can't find affordable health insurance are resigned to the two-tiered system of care: rely on hospital emergency rooms — the most expensive place to go for medical care — or go without. By contrast, those with quality insurance, who are more likely to be white, are able to use more affordable preventive and primary care. 
The simple fact is: the very industry that stands to benefit from today's status quo has held American families hostage for too long. While some Coloradans have resigned to keep paying more every year, too many others say they're skipping health care, quoting expensive insurance premiums, large out-of-pocket costs, and a depletion of their hard-earned savings to pay astronomically large medical bills. Even as they pay more, my patients still don't understand what their health care gets them. Treatments I recommend require prior authorization from a nameless, faceless insurance bureaucracy. Medications I prescribe get taken off the list of what's covered, giving my patients sticker shock. Insurance policies are, to borrow from Winston Churchill, "a riddle, wrapped in a mystery, inside an enigma."
Coloradans deserve better.
Having health care means people can see a doctor when they want to, not when they're facing a life-and-death emergency. When people have healthcare, they can manage chronic conditions such as diabetes, asthma, COPD, arthritis and more. And for people of color who experience underlying diseases at higher rates than white people, managing these chronic conditions can save lives. 
In addition to helping Coloradans address manageable chronic diseases, the Colorado Option can also help countless people infected with COVID-19 and who now face potential long-term harm to their health that we are only now beginning to understand. 
Many of those who have been sickened will struggle with lingering injuries to their lungs, brain and other organs, including their kidneys and liver. Health care can give them hope against these conditions. Without healthcare, their lives and the lives of their families will be a constant struggle, as without access to doctors, treatments, and medications, they are condemned to prolonged suffering, poor health, and more.
The Colorado Option is a break from the status quo that continues to leave too many people behind, especially Black, Latino/Hispanic and Native American people. The Colorado Option can deliver more affordable health care to underserved, under-represented communities who continue to get shut out of doctors' offices, wellness visits, routine mammograms and screenings. The Colorado Option provides affordable medications and basic care that can help all Coloradans be healthy, regardless of their background or wealth, throughout this pandemic and beyond.
Yolanda Bogaert, M.D., is a nephrologist in Wheat Ridge and a member of the Colorado Chapter of the Committee to Protect Medicare. The views expressed in this piece reflect only the views of Dr. Bogaert.