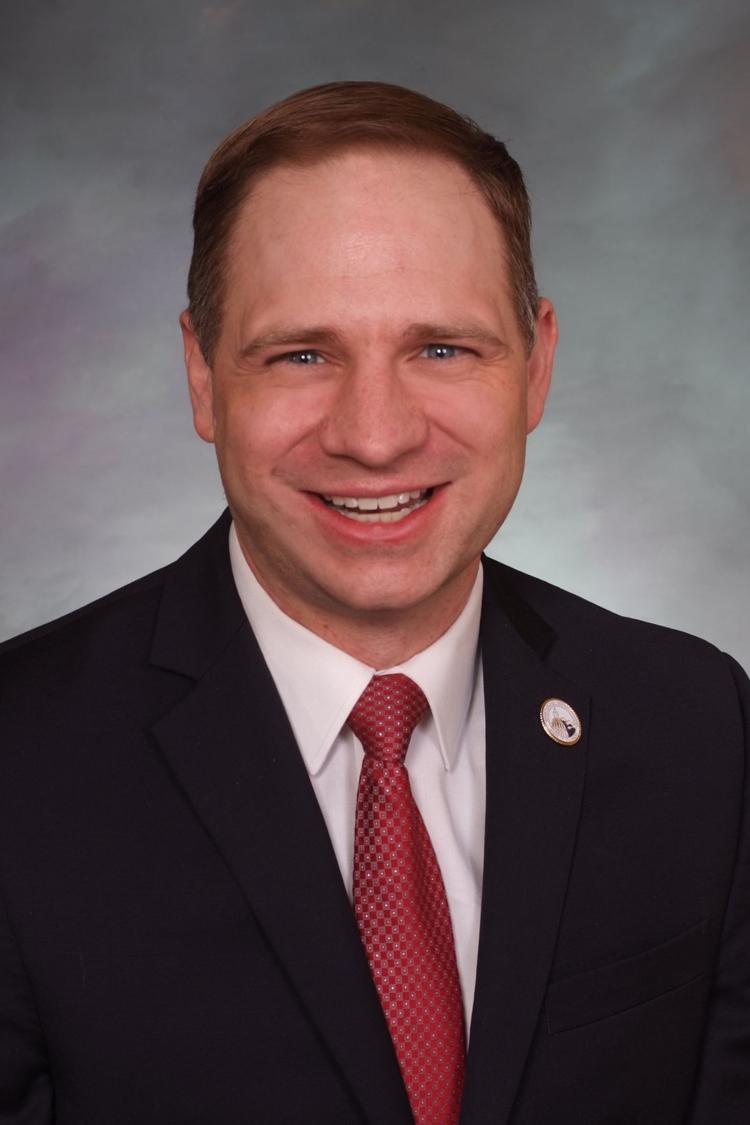 The Colorado legislature has finally resumed its duties, and we are obliged by our constitution to pass a balanced budget and provide for public school funding. But the pandemic and the ongoing crushing economic shutdown means we must do more to revive Colorado.
Constitutionally, our shrinking state budget must be balanced — but we must not balance it on the backs of the most vulnerable. That includes our children and our seniors. My top budget priority is to preserve education funding and the senior property exemption.
From 2017 to 2020 our state budget grew 24%, and General Fund revenues increased 25%. Let me repeat that one more time — in four short years our state budget has grown 24%. During the same time, our population only grew 4% and K-12 student enrollment growth was less than 1%.
I can assure you we have the money to maintain education spending if fellow legislators join me and make it a priority. Likewise, the senior property tax exemption should also be saved. It doesn't exempt seniors from all tax but reduces the property taxes they owe on homes valued much higher than when they were purchased. Seniors have been hardest hit by the pandemic as a group and mostly live on a fixed income. It's hard to imagine a worse time to raise their taxes and threaten their ability to stay in their homes.
Over the past several years our budget has become bloated under three straight Democrat governors, and it's time now to refocus our priorities and "right-size" our state budget to insure the most vulnerable are not hurt further.
Our economy has been devastated. Many of our fellow Colorado neighbors have been laid off or have completely lost their businesses. A second step I'll take is to pass my Red Tape Reduction Act and ensure state government helps lighten the burden on small business. It's more important than ever to free business owners from over-taxation and over regulation.
In addition to my Red Tape Reduction Act, we can relieve taxes and further help business owners so that workers and the unemployed can get back on their feet faster. Two specific examples: First, we can use a portion of the federal money coming in to replenish our state unemployment funds so that businesses won't be forced to pay dramatically more into the fund when they're struggling to survive. Second, businesses shut down by Gov. Polis are still forced to pay personal property tax. Think of a restaurant paying taxes for their tables and chairs — but they're not allowed to use the property to make money. We should eliminate this tax for those businesses so no one is forced to pay a tax on property they're not allowed to use.
My home of Highlands Ranch may be suburbia, but we are inexorably tied to rural Colorado and in every economic downturn rural Colorado is hit hardest. Colorado farmers and ranchers feed the rest of us. A third priority therefore is the need to modernize and update state regulations so that the farmers, ranchers and business owners who feed Colorado won't become extinct. Archaic government mandates force ranchers to choose between starving their animals or get fined for simply feeding them. We just need some common sense and modernization.
Finally, we need more accountability for elected and appointed leaders in their use of emergency powers. Our current state law rightly gives the governor substantial emergency powers. Certainly, during a declared emergency it's important that he or she have the authority to take quick and decisive action. But once the immediate emergency has gone on for half a month (or in this case, over two months), there must be reasonable limits on a governor's ability to shut down the economy, distribute hundreds of millions of federal dollars, and force us all to change the way we live.
Just last week the governor announced that he alone would determine how 96% of the roughly $1.6 billion in discretionary federal money Colorado has received will be spent. This is an appalling disregard for the constitutional role of the legislature in deciding how state monies are spent. The federal money Colorado has received is money Coloradans paid to the federal government in the first place; it doesn't belong to the governor, and it's deeply unwise to give any governor that much power to unilaterally spend state funds without approval by the elected members of the legislature. Colorado is not a dictatorship. This is precisely why we have a separation of powers, with a legislature having the sole constitutional responsibility to create the state budget. By adding this common sense element of accountability, we will be able to give this governor (and future ones) wise counsel, support and a specific plan agreed upon by the elected legislators representing all of Colorado.
Additionally, we want mayors and county commissioners to have greater flexibility to create policies which are best for their unique communities. Up to now, the governor and many state agencies have tried to impose a "one size fits all" approach upon all 64 counties. That just doesn't make sense.
Local elected officials know what is best for their citizens and they need the flexibility to manage their communities' health and economic realities as best they see fit. The current decision-making process is the equivalent of allowing a serious health crisis in New York City to dictate policy in Colorado. We are a very diverse nation and similarly a diverse state, we need to implement new policies which understand and respect this reality.
As a Republican legislator, I might currently be in the minority, but these are "majority concerns' — never more so than now. We should be thankful that the people's representatives are finally back at the Capitol, engaging across the aisle, and working tirelessly to make needed changes for the benefit of all the people in this great and diverse state. They deserve no less.
Kevin Van Winkle, a Republican from Highlands Ranch, has represented District 43 in the Colorado state House since 2015. He is also a small-business owner.