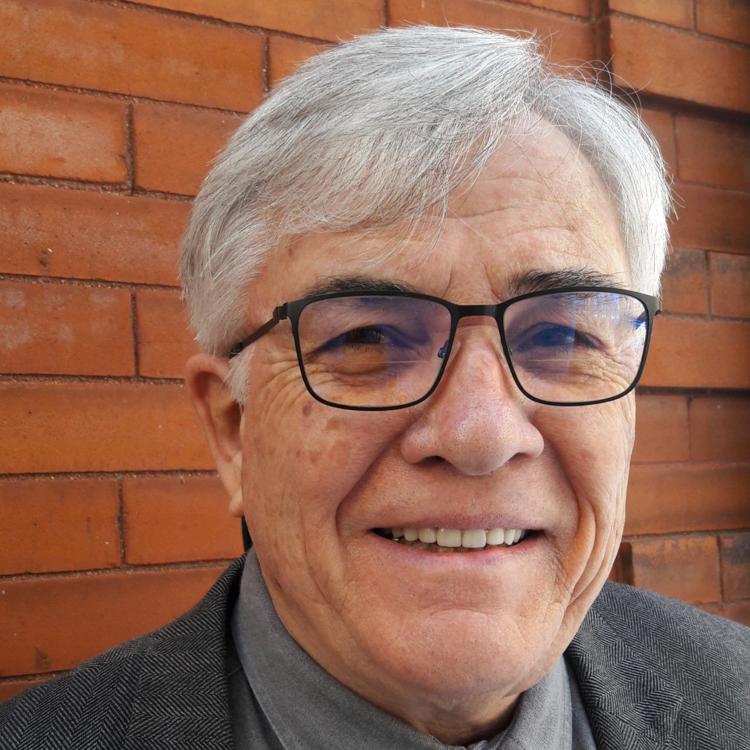 Before Jamie Giellis stood with Pen Tate and Lisa Calderon on the steps of the Denver City and County Building Tuesday morning, her chances of success in the mayoral runoff June 4 were probably slim. If Tate and Calderon each pull hard on a campaign oar during the next month, her odds will rise substantially. As unlikely as it might have seemed last winter, Giellis will now run as the champion of minority communities aggrieved with the Hancock administration and its pro-development chumminess with the rich and powerful. For voters who desire a new set of faces calling signals at City Hall, the choice is simple. Uniting behind Giellis was apparently an equally easy decision for her former rivals.
In 1982 Sal Carpio was the most powerful and productive member of the Denver City Council, skillfully funneling millions into projects benefiting his Westside constituents. He was expected to become Denver's first Hispanic Mayor. Deciding when to run is perhaps the hardest call in all of politics. When a group of former staffers from Gov. Dick Lamm's campaigns approached Federico Peña, the House minority leader, to consider a 1983 run against three-term incumbent Bill McNichols, they suspected voters were ready for a generational change. As a courtesy Carpio was asked whether he would be interested in running and he declined, indicating he thought "the old man" couldn't be beaten and he was willing to wait another four years.
There are candidates who could have entered this year's race but who decided that Michael Hancock, was unbeatable. If Giellis is elected Denver's first female mayor, at least two candidates who could have entered this year's race will be kicking themselves around the block. Reputedly, both council member at large Robin Kniech and Chamber of Commerce President Kelly Brough have glanced in the mirror and glimpsed Denver's first woman in the top job at City Hall. We should not overlook the ambitions of several on council who have decided caution was the better part of valor. They could wait out another four years with Mayor Hancock. A Giellis victory will relegate most of these aspirants to the "might-have-been" shelf.
Hancock retains the significant advantage of being the "devil we know," while Giellis is a bit of a mystery. If money flows to her campaign, as it should now, she can feature her success as a city planner with skills that attracted clients as far afield as Singapore. And, yes, she missed a few Denver election votes during those years when she was undoubtedly a "low information" voter whose vision was focused elsewhere. Yet Peña had a similar voting record and even fewer years as a resident, but his endorsement from Bill McNichols in a runoff against McNichols' three-time nemesis, District Attorney Dale Tooley, sent the message that "the kid" could be trusted. And once elected, Federico built the Convention Center and 21st century airport that Denver needed against entrenched and unceasing opposition. Only his daily insistence to his staff that "…we will get this done" carried the fight.
Hancock has to convince voters he has learned something over the past eight years that will inform the next four if he is re-elected. It is not growth that troubles residents so much as the arrogance of the city's developers. They barely go through the motions of taking community concerns into account when they know City Hall will roll over on its back for a tummy scratch. Touting the fact that national experts believe Denver is doing great — that we are rated a virtual paradise for Millennials — doesn't persuade anyone of anything. Denver is more than a work camp. It is a home for families, a place to live (if you can afford it) and neighborhoods that believe they have unique characters worth preserving.
The candidates' campaign slogans tell us a lot about their point of view. Hancock's "We are all Denver" made some sense in the shadow of the great recession. Today, it is largely nonsense. Some are obviously more equal than others. "The people come first" speaks to a reordering of priorities from Giellis. Will she make a difference? That's anyone's guess. Tate and Calderon have thrown their reputations behind her. That's something. Of course, if you believe everything in Denver is just dandy, that's on offer. The choice belongs to voters. Stay tuned.
Miller Hudson is a public affairs consultant and a former state legislator. He can be reached at mnhwriter@msn.com.