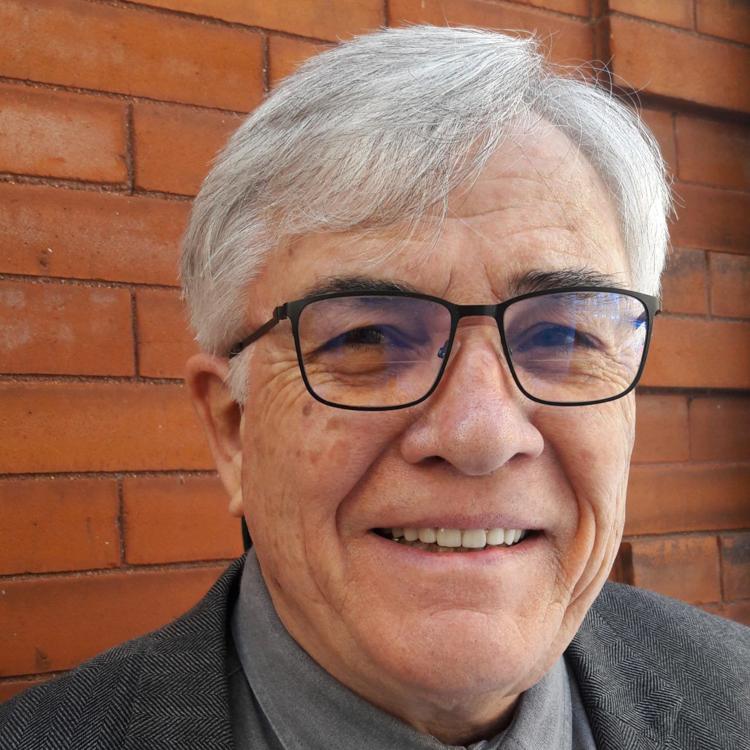 I was lucky enough to serve in the Colorado legislature for several years that coincided with Molly Ivins' tenure as New York Times Rocky Mountain bureau chief in Denver. She periodically blew through the Capitol in search of an outrage to report. For the most part she found the Centennial State legislature a bitter disappointment, unlike our perennially colorful and openly corrupt colleagues in New Mexico. "A bunch of damned Boy Scouts," was her pithy assessment.
But Colorado wasn't entirely without stories. Our youthful governor was launching something Orwellian sounding, a "Human Settlements Policy," which his successor, Roy Romer, would shrewdly recast as "Smart Growth." Anne Gorsuch repeatedly attempted to kill the Women's Commission whenever she wasn't busy stripping its funding. Ivins was particularly amused by Walt Younglund, a Republican farmer/rancher from New Raymer, who regaled anyone that would listen regarding the virility it took to father eleven children despite losing a testicle in the military. "I suppose there's little else for a man with one nut to do on a ranch," she quipped.
The description of Molly as a force of nature gives Mother Nature too much credit. Molly Ivins had carefully honed her lanky, Texas cowgirl persona into a foul-mouthed, two-fisted, hard-drinking and ribald presence in every conversation. Watching the documentary "RAISE HELL" this past week on an alarmingly warm, late September afternoon, I learned for the first time that Ivins attended Smith College before securing her master's degree from Columbia's School of Journalism. Holy cow! Who knew? Try to catch the movie. This woman was a hoot!
She reminded me of Democratic lobbyist Wally Stealey's long reign as the most powerful lobbyist under Colorado's Gold Dome. Wally's cowboy hat, boots and the tobacco juice he dribbled atop his beer belly obscured the fact he possessed a Ph.D. in political science. As one Republican legislator marveled to me recently, "Members on my side of the aisle tripped over one another for a chance to carry Wally's bills." I could always get a rise out of Wally by greeting him as Dr. Stealey. "Don't repeat that, Miller. You'll ruin my reputation," he would grumble with a grin.
Molly departed Denver to take a job in Austin writing for the Fort Worth newspaper. She was offered the freedom to pen columns covering the Texas Legislature and national politics with zero editorial interference. No journalist passes up that kind of gig. They earned her a national reputation as a keen wit and caustic observer among her admirers. When Ivins suggested that should Dallas Congressman Jim Collins lose a few I.Q. points "…we may have to water him twice a day." Her editors mounted billboards with the message, "Molly Ivins can't say that, can she?" By 1995 her commentary peaked with syndication in 400 papers across the country.
It was 1996 when my phone rang one evening and Molly kicked off our conversation by asking brusquely, "How are they hangin', Miller?" She'd seen a story that Dick Lamm was jumping into the Reform Party's nominating campaign. Founded by Ross Perot as a vehicle for his 1992 presidential run, Perot had announced the Reform Party would open up its 1996 nomination to all aspirants. "What the hell does Dick Lamm think he's doing?" was her query. Since I'd just agreed to do some speech writing for Dick, I asked why she called me — thinking perhaps she knew this. Her reply was, "I figured there could only be one Miller Hudson in Denver."
I informed Molly that Dick had spoken several times with Perot and the governor's candidacy had been actively solicited — that he was recruited as a foil to generate a vigorous debate that would draw attention to the Reform Party. I hastened to add that I'd told Dick I wasn't going to change my Democratic registration but would help him tell his story as a favor to a close friend. I explained that I had asked Dick, "Ross Perot designed this bus, built this bus and then he paid for it. What makes you think he'll let you drive it?" Dick assured me he believed Perot was sincere and the nominating process would be truly open. Molly laughed, "I know Ross Perot. Only a sucker would trust him." At the convention in Long Beach Perot captured 80% of the delegates, but Dick Lamm got to deliver his speech.
I spoke with Molly several more times at the Conference on World Affairs in Boulder. I can't help wishing she were still scribbling as we ponder our current, political train wreck. Trump, Pence, Giuliani, Barr and Lewandowski are just the sort of guys she lived to skewer.
Before her final appearance at the University of Colorado she reassured a student, "Don't worry … America's still out there." I hope so.
Miller Hudson is a public affairs consultant and a former legislator. He can be reached at mnhwriter@msn.com.