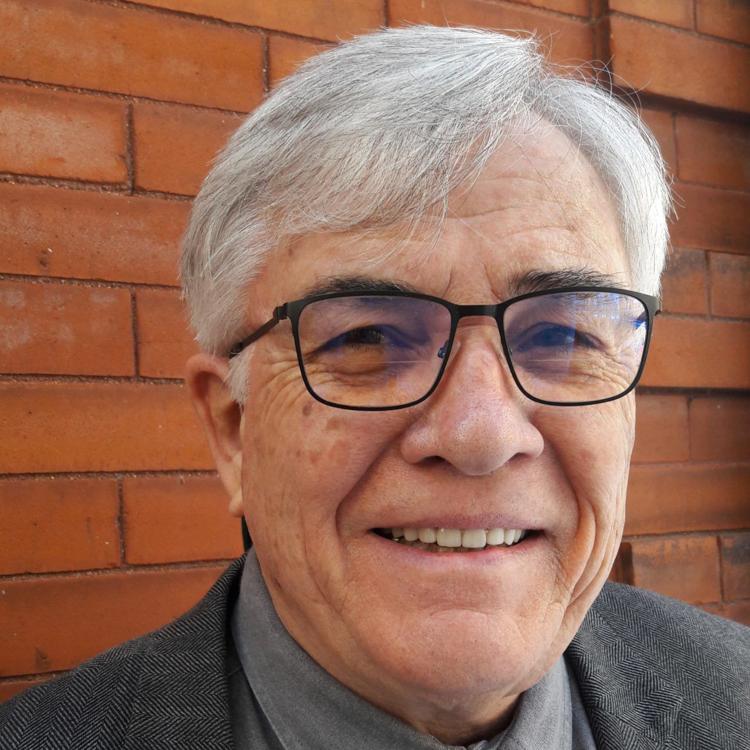 Words matter. Labels most of all. Republicans understand this principle far better than Democrats. Think of the "death tax." What a brilliant recasting of the estate tax. Although this levy is only paid by families whose wealth places them in the very tippy-top of our income distribution, the 80 percent majority of Americans who believe the 1 percent should be paying higher income taxes also opposes death taxes. The names we attach to our arguments can determine whether they are accepted or rejected. In a country founded on the elimination of aristocratic privilege, the estate tax long pre-dates the income tax. For 200 years it was deemed entirely reasonable to require those who accumulated the most in America to return a portion of their gains to the commonwealth rather than passing it all directly to their children.
So what should we make of the "Green New Deal"? It links income inequality with climate change. Republicans in Washington are attacking the proposal incessantly as a Trojan horse for socialism. This is, in part, a result of the conflation of economics and ecology. While these are not entirely unrelated phenomena, their connection is neither obvious nor leads to an intuitive conclusion. The funneling of all the profits produced within our economy to the top 1 percent, as has been occurring recently, expands the environmental footprint of the 1 percent exponentially. Nonetheless, upon cursory examination, these seem to be different challenges better addressed with separate policy agendas.
I suspect that well before 2020, the Green New Deal will be renamed with a more persuasive phrasing — perhaps even a pair of names that can capture both the economic and environmental imperatives looming ahead of humanity. Forty years ago then-Gov. Dick Lamm launched his "Human Settlements" initiative. While it was a relatively innocuous, mainstream effort to control the impacts of growth and development in Colorado, Republicans swiftly pounced on its Orwellian undertones. State Rep. Anne Gorsuch persuaded her paramour, Speaker Bob Burford, to appoint an interim committee charged with investigating the Machiavellian motives behind Lamm's allegedly quasi-Soviet agenda. I was, without warning, appointed to serve on this panel.
By mid-summer Anne, who chaired the committee, was seeking testimony from mid-level state bureaucrats and demanding detailed accounting of their hours dedicated to the implementation of the governor's Human Settlements policy. One young manager in the Department of Local Affairs had the temerity to ask why this mattered, noting that she simply executed the tasks assigned to her. Gorsuch replied that she needed to know whether this civil servant's job needed to be eliminated and how much the department's budget should be cut. It was at this point that I earned one of my two headlines as a legislator by interrupting Anne stating that, "I am not here to conduct a witch hunt Ms. Gorsuch."
A few years later Roy Romer recast the Human Settlements program as "Smart Growth." Whether he nabbed the name from one of his fellow governors, or the remainder of the country has since purloined it from Colorado, who can oppose smart growth? Gorsuch's jihad against Human Settlements likely secured her appointment as administrator of the EPA in a Reagan White House short on conservative women. "Good ole" Bob Burford accompanied Anne to Washington as director of the Bureau of Land Management where they would marry before Anne's predictable sacking and the prosecution of several of her subordinates.
All of which brings us to the current Democratic majority in the Colorado Legislature. They have adopted no name, no campaign slogan, for the avalanche of bills their freshmen are pushing through the Legislature. And that is probably for the best. Republicans are quietly conferring to consider whether they should launch a handful of recalls as they did successfully after Democrats approved gun control measures following the Aurora theater shooting. The trouble is that sex education, oil and gas oversight and red flag restrictions probably don't carry the emotional heft to propel grassroots recall petitioners onto the streets. It seems likely the "God and guns" chorus on the right has lost its power to animate Colorado voters struggling to pay their bills while the cost of living skyrockets and salaries stagnate.
Neither does climate warming denial seem likely to rouse the ire of skiers who can recall snow seasons like this one, with knee deep powder every year. Or, farmers and ranchers struggling to irrigate their crops and water their stock. When I arrived in Colorado in 1972 there had never been more than two consecutive hundred degree days in Denver. Today we suffer through weeklong stretches of hundred degree days. Erring on the side of climate caution hardly seems a socialist plot.
Miller Hudson is a public affairs consultant and a former state legislator. He can be reached at mnhwriter@msn.com.