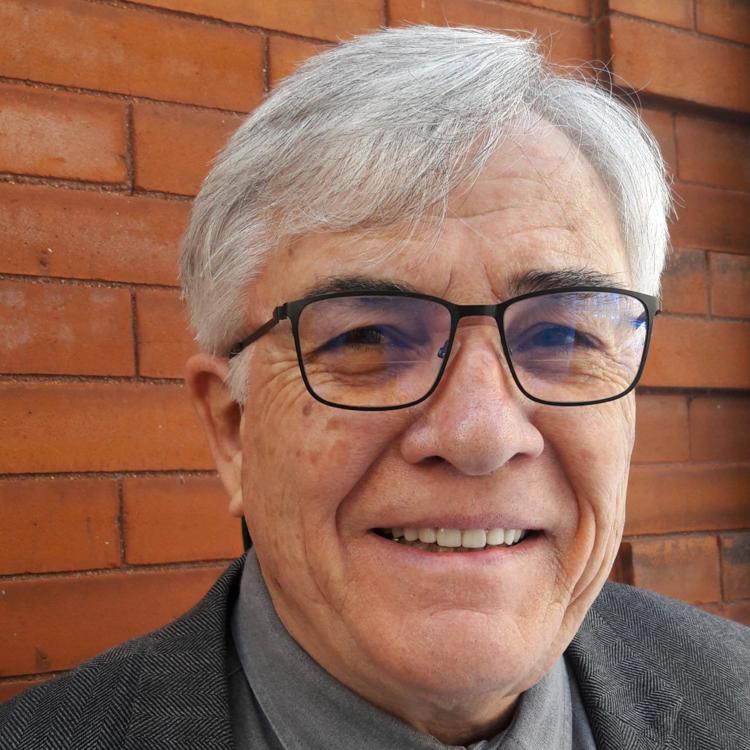 Colorado's homeless quandary played a principal role during the first round of Denver's recent municipal election. The issue lingered into the runoff debates in June, with challenger Jamie Giellis indicating she had reservations regarding the wisdom of the city's 'camping ban.'
Question 300, which would have repealed the ban enacted by City Council 10 years ago in order to shut down a messy Occupy Wall Street encampment along Broadway, was crushed by voters in May, as Michael Hancock frequently reminded voters. This prohibition was repurposed to justify frequent sweeps of homeless squats on downtown sidewalks and in Denver parks.
Last week mayoral candidate and former State Senator Penfield Tate, together with two representatives from the Colorado Coalition for the Homeless, spoke to the Downtown Denver Democratic Forum breakfast at the Colorado Press Club. Their observations were eye-opening and left many Democrats in the room wondering whether there is an accurate understanding of who are actually homeless and whether their needs are being served by existing public programs.
Tate recounted his frequent conversations with residents who seemed genuinely fearful of the highly visible rise of homeless on Denver's streets. He linked this expansion to the proliferation of high-end luxury apartment construction at the expense of affordable housing. Rents are now so high that 20,000 of these units sit empty while developers can still more than cover their debt obligations until demand catches up with the supply.
This is not a problem unique to Denver. Los Angeles just completed a census that found its homeless population jumped 16% in just the past year, despite an aggressive array of services and dollars spent. Mayor Garcetti, who toyed with a run for president before deciding more than enough Democrats had already stepped up to the plate, finds himself under attack for miles of sidewalk encampments that allegedly infested City Hall with rats.
In another study sponsored by the United Nations to identify factors that cause traffic congestion in the world's 10 most gridlocked cities — thankfully, only four are in the United States — an absence of affordable housing in city centers was discovered. Connecting the dots, if you are coping with severe congestion, you're likely to see the homeless; and, when you notice them, it's probably because you're sitting in traffic. Sound familiar?
The Coalition for the Homeless provided some surprising demographic characteristics for this population. A significant segment of the homeless struggles with substance abuse or mental illness and can prove difficult to engage in required "wrap around" services. The size of this group is a matter of some contention. The nomadic, transient homeless, who pass through Denver for a few weeks of ready access to pot shops, represent a fraction of the total. They place little pressure on public services, since they rarely remain long enough to jump through bureaucratic hoops or devote the time required to fill out paperwork for assistance. Holding a sign at an intersection offers immediate cash.
Most illuminating is that nearly 70% of the homeless work at least part time, picking up day labor whenever available. Nearly half work full time, primarily in minimum wage jobs that offer little hope of escape from the streets. The bulk of our homeless are apparently economic refugees and/or victims of economic circumstances, with their roots planted in Colorado.
While more visible in Denver, homelessness also exists in our suburban communities and rural towns. During the year I worked in Trinidad, I was surprised to learn there was a semi-permanent encampment beneath the bridges over the Purgatoire River. Yet, there is no coherent or permanently funded statewide homeless program except for a handful of municipalities, several of them resort communities, that recognize they must offer affordable housing to a workforce they don't want camped on their sidewalks. The fact that the Metro Mayors' Caucus and Denver Regional Council of Governments have failed to rally around a regional approach is regrettable. Merely hoping your town can push its homeless into Denver is not a strategy for success. It's clear that even Denver voters, who are usually quick to approve tax levies for worthwhile programs, are confused by this one.
I am rarely a supporter of Blue Ribbon Commissions, which often produce recommendations that wind up being ignored. There is a public education component to this challenge that may not be met any other way. We need data. How many additional shelter beds do we need? How many more affordable units do we need, and where do we need them? What are the wrap around services that best prepare the homeless for independent, sustainable lives? And, perhaps most critical, how much will all this cost (remembering there could be a return on this investment)? Finally, what is the best option for establishing a reliable, permanent revenue stream to alleviate homelessness?
Miller Hudson is a public affairs consultant and a former state legislator. He can be reached at mnhwriter@msn.com.