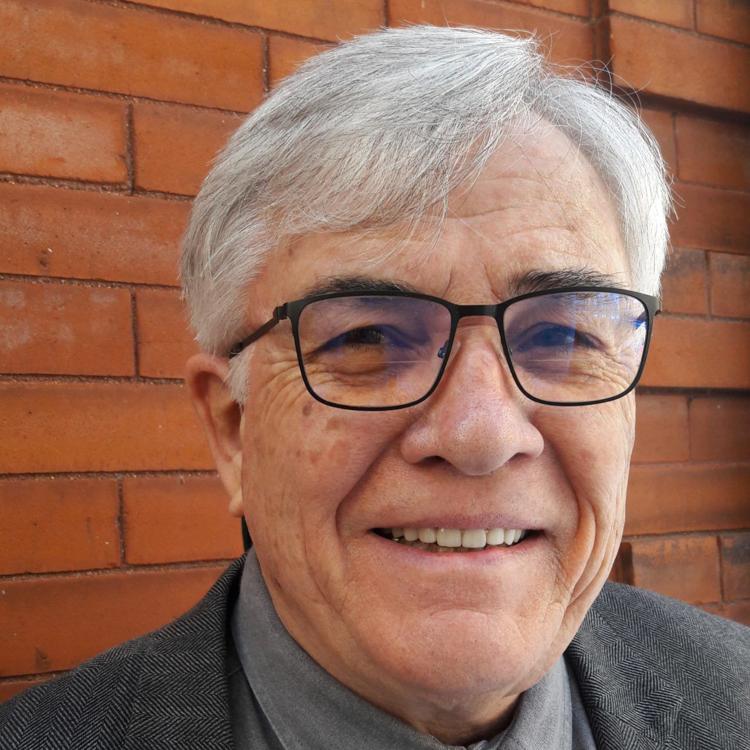 During the first half of the past century when the legislature returned to the Capitol each January, Denver wits were inclined to warn residents it was time to "hide your liquor and lock up your daughters." Legislators were not expected to serve as role models and many were swift to oblige. Attending the opening of the 2019 session this week, 40 years after my own election to the Colorado House, reminded me that much as sociologists have observed that each new generation of Americans believes they have invented sex, freshmen* legislators arrive with an enthusiasm for solving problems destined to be chilled. (*It's been reported that the class of Congressional freshmen arriving in Washington are unhappy with this appellation: too sexist, too rude, and too demeaning. They would prefer "first years." That's both ugly and awkward. Perhaps rookies would do? Or, cadets?)
I suppose it is churlish to dash cold water on this fresh-faced (oops, there I go again) sense of possibility. I was just as eager myself in 1978. Still a puppy at the time, I would make puppy mistakes until properly House trained. So will this crop of rookies. Nonetheless, there is something majestic about the Capitol Chambers bursting with family and friends. The administration of the oath of office by the chief justice, the military honor guards and the accomplished youth choirs testify to our abiding hope for representative democracy. Leadership speeches weren't quite as effulgent this year with commitments to bi-partisan comity. There are simply too many recent bruises that remain to heal. Fourth-term House members and second-term senators are well aware that hidden away in windowless warrens are platoons of young men and women sharpening knives for the legislative debates ahead.
For a decade, through Democratic and Republican majorities, there has been a jointly expressed commitment to provide additional transportation funding each session with zero results. Apparently it will once again be a priority (yawn). The joint House and Senate Transportation Committee met the afternoon prior to the new session. Departing CDOT Director Mike Lewis noted that the entire structure of Colorado highway financing would be severely challenged by the imminent fleet conversion to electric vehicles. Volkswagen, the world's largest car manufacturer, will produce its last internal combustion models in 2025. So much for the gas tax as a revenue source. It might be advisable to reprise the Zubrow study of Colorado's tax structure conducted in the early 1960s. Half a century later, our economy has changed substantially, just as it had during the post-war boom of the '50s.
Naturally the House and Senate lobbies were bulging with lobbyists on opening day. They expressed the same concerns heard at the outset of each new session. They are worried there has been little or no outreach to them from Legislative leaders or the governor's transition staff in advance of the session. Anxiety is an occupational hazard for the lobbying corps, aggravated by the "good government" restrictions imposed on their contacts with legislators. They can no longer purchase a lunch or breakfast. Truth be told, no legislator ever sold his or her vote for a sandwich and it seems only reasonable that a petitioner would pick up your lunch tab in exchange for an hour of your time. So be it. Libations were probably a bad idea as members occasionally returned to the floor well lubricated. I still remember Meeker rancher Nick Theos' "toothache medicine in my glove compartment" rant opposing an open container law. By golly, you should have been there!
The hallways were filled with "Red for Ed" T-shirts, presumably on the backs of aggrieved teachers. It was evident they expect Democratic majorities to deliver significant appropriations relief to public education. With the prospect of an extra billion in the state cash register this year, the rugby scrum for those dollars has only just begun. This predictable tug-of-war is sure to assume partisan overtones. Who is worthy inevitably divides on ideological lines. Twice I was recalled to the Capitol during the summer for special sessions to fund grasshopper control. There was never any partisan squabbling about the grasshoppers, but I wonder where they've gone? Are they a part of the 60 percent of insects that have disappeared, likely because of climate change? Or, did we over do it? Are half our birds missing because they no longer have grasshoppers to gobble? There's always something to worry about.
It's a good thing we have a new crop of legislators to do the worrying. The circus is back in town.
Miller Hudson is a public affairs consultant and a former state legislator. He can be reached at mnhwriter@msn.com.