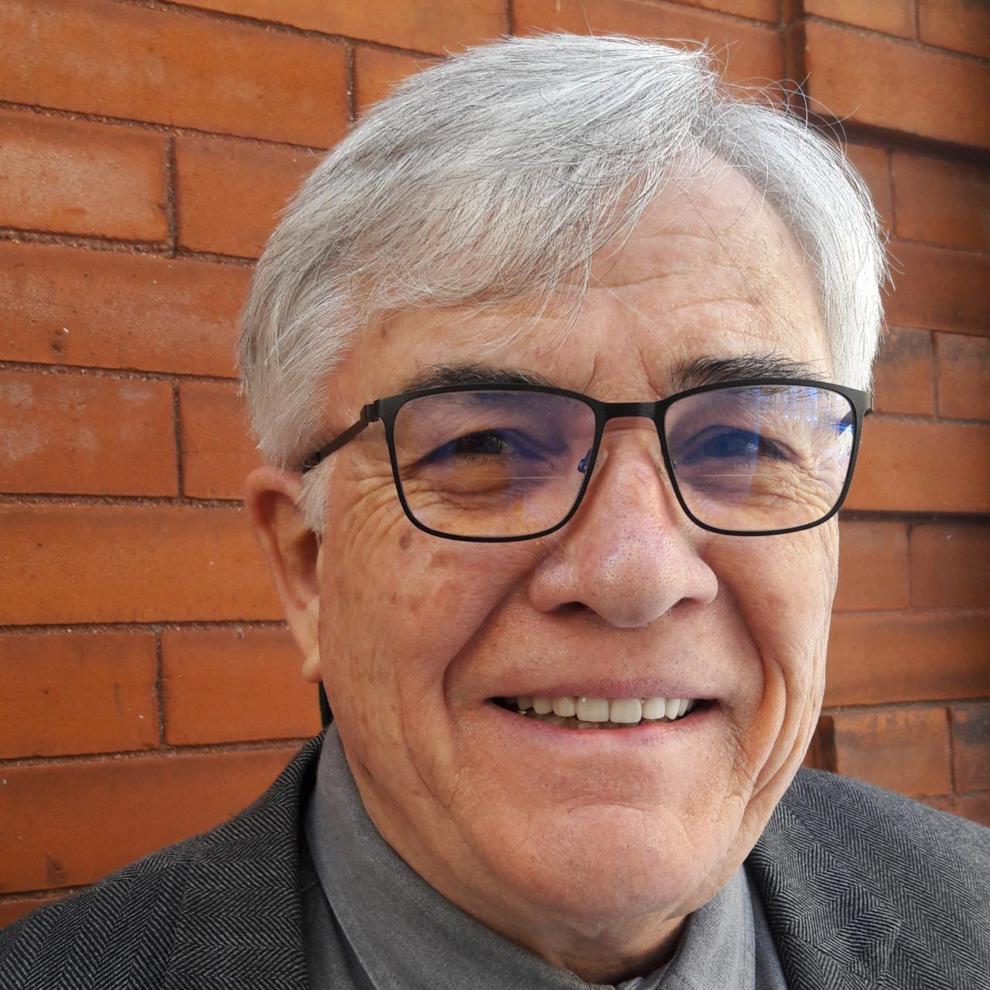 Seventy years ago, Bernard Malamud's first novel was "The Natural," the story of Roy Hobbs, a baseball phenomenon whose blossoming career is interrupted by a gunshot fired by a paramour. Loosely based on two actual shootings of major leaguers during the years immediately following World War II, a 1982 movie version featured Robert Redford. After several years of recuperation, Hobbs struggles to return to the Bigs. I'm reminded of this book as we witness the unfolding tale of Tay Anderson, the Denver School Board's once rising star.
I watched Tay several years ago, while still a teenager, emcee an afternoon of gun control speakers on the west steps of the State Capitol. He was and remains a political natural. When he decided to run for an at-large seat on the Denver school board, I wrote that it could prove useful to have someone serving who actually remembers what it's like to sit in a 21st century classroom. Tay barnstormed his way to a landslide victory. Then last winter, during the worst of the COVID doldrums, the Black Lives Matter leadership where Anderson was active accused him of a sexual assault. The charge may not have been a bullet, but its wound was just as grievous.
Tay apparently has yet to recognize he will no longer be invited to serve on the community panels that used to feature him or keynote the meetings that sought his input. His fellow school board members have censured his conduct. He will soon find himself ostracized behind a wall of silence. It's curious to compare the treatment meted out to former state Rep. Jovan Melton from within the black community after a history of harassment and domestic violence charges involving college girlfriends 20 years earlier surfaced. A panel of respected black women convened an informal hearing at the Capitol demanding his resignation. Anderson has avoided a similar demand while his defenders allege the women filing complaints were tools of white supremacists. This seems dubious.
It is odd, of course, that the investigation authorized by the Denver school board failed to substantiate even one of the assault claims. However, the formal inquiry didn't prevent Tay from behaving badly in recent months. He had publicly bemoaned the fact that the assault charges had the potential of damaging his family and, particularly, his future relationship with the son he was then expecting. Social media flirtations with high school students seems an incredibly stupid way to strengthen his family's confidence in his judgment. Claiming he was surprised to discover one of the students was a minor also beggars belief. This young man needs to grow up.
The best thing Tay could do for his newly born son would be to get a college education. He should have little trouble landing a scholarship. Then he can get active in student government, where I suspect he will be successful. Anderson remains a natural. Our politics can only benefit from leaders with the audacity, talent and what I still believe to be Tay Anderson's good intentions. He needs to let go of the notion he has been the victim of a "high tech lynching" and look in the mirror for the author of his misfortunes. News reports indicate few elected officials have been willing to comment on his travails — reportedly fearing attacks from twitter mobs that may rush to his defense. One advantage to advancing years is that I no longer have ambitions the twitterati can threaten.
None of this appears to have frightened off the thousands of students who were willing to walk to DPS offices and demand his resignation. They remain young enough to have little to worry about and the protection of large numbers. They seem to think that all women should be believed, including black women. And they can see what their elders seem to have missed: that Tay Anderson has a problem engaging appropriately with women. It was those who knew him best, who worked with him and interacted with him that have filed complaints. Rather than offering a heartfelt apology, Tay has lost his way in the land of denial.
There is no conspiracy to pull down this young man. Tay Anderson has as much promise as anyone serving in public office. Although bruised, he doesn't need to resign. Jovan Melton refused to resign, but he acknowledged responsibility when he said, "While I categorically deny any allegations that suggest any violence against the women involved, I am both embarrassed and heartbroken to be reminded of my immaturity all those years ago." Tay should examine his behavior. He's not in trouble for what he believes or for his political values. He's in trouble for the way he treats others. When leaders fail to show respect, they cannot command respect. It's that simple.