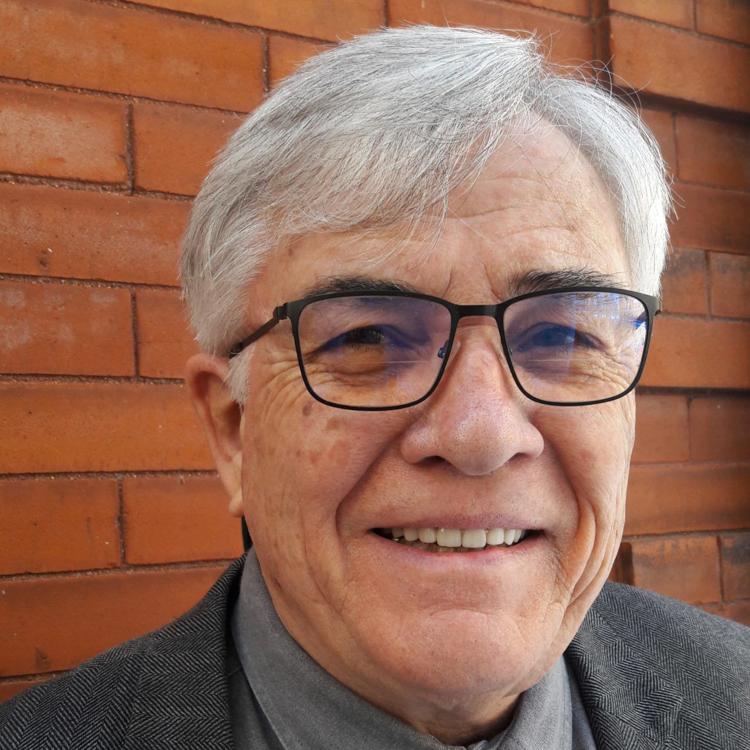 Only once has my photo graced the front pages of most of Colorado's papers. That occurred a few days after the 1984 New Hampshire Presidential primary. Gary Hart had just upset the Democratic favorite, former Vice President Walter Mondale. State Democratic Party chair Floyd Ciruli lived in Pueblo so I was recruited on short notice, as Denver County chair, to introduce the Senator before a welcoming crowd that would gather to celebrate his victory when he retuned to Colorado. A few minutes before taking the stage, Mike Stratton, a campaign aide to the Senator, handed me a chrome-plated showerhead and asked that I present it to Gary during my welcoming remarks. Mondale had called the unexpected loss a "cold shower" while conceding to Gary in New Hampshire.
With no time to think of anything clever to say, I handed the plumbing fixture to Gary as a gift from Colorado Democrats for the vice president. He was expecting the showerhead and had prepared a far more humorous quip than mine. But the photo of my handoff rocketed across national newsfeeds and I received calls from family and friends across the country. A few weeks later at the Denver County Democratic Convention at then Currigan Hall, Colorado's Mondale contingent attempted to grab at least one slot in the Colorado delegation to the National Convention. They were unlikely to succeed elsewhere in the state, but labor delegates, whose national offices were supporting Mondale, had a real chance of winning a delegate in Denver where their numbers would be greatest.
The Hart campaign, of course, wanted to send a solid "favorite son" delegation to the national convention. Party rules required a candidate receive 15 percent of the vote in order to be awarded a delegate and Mondale received a little more than 13 percent on the floor of the county assembly. That didn't stop them from attempting to wrest a seat anyway. Appeals were made to fairness, to decency, to protection of the rights of the minority and developed into 20 motions, including numerous challenges against "rulings from the chair." All this parliamentary scrimmaging consumed several hours, as the Hart majority grew increasingly restive. Finally, Judy Gold, who was serving as the Mondale floor manager, made a personal entreaty that I should honor the dignity and preference of the minority. I pointed out that every one of her motions had gone down to defeat by more than 80% majorities and said, "When, Ms. Gold, will you respect the will of the majority?" The roar from the delegates silenced her.
Four years later I would be playing bridge with three other couples at the invitation of Bill and Shirley Schley, north Denver Democratic stalwarts, on the evening the Miami Herald reported on a presumed liaison between Gary Hart and Donna Rice. Having completed our second rubbers a few minutes before 10 p.m., Bill suggested we flip on the news to see what was happening in the world. The lead story recounted the Herald's allegation of infidelity.
By this late in the day there was now video of Gary being confronted at his townhome in D.C. by a news crew. I remember being surprised to see him wearing heavy, horn-rimmed glasses. All four women, feminists and Democrats each, immediately discounted the story with the observation that, "Gary isn't that stupid." The four men all wondered whether this wasn't the beginning of the end of the Hart campaign.
In the "me too" era, many men, myself included, haven't "fessed up" to what we know about our brethren who like to hit on women. They might as well be drug addicts. They simply can't not do it. More than once we have spoken up when these addicts pester a waitress or clerk with, "C'mon XXXX, leave the poor girl alone!" puzzled why they might think their charms could overwhelm the reticence of a total stranger.
On that evening in 1988 there was a young married couple living in my basement. They had arrived from Rhode Island the week before to work full time on the Hart campaign. They had sold all their furniture, packed what was left in their car, and driven two thousand miles to help elect the candidate they believed could lead America to a better place. They were looking for an apartment, waiting for their first paychecks in order to make a deposit. When Gary quit they were devastated. Eventually I gave them $400 so they could return home and put their lives back together.
I will be astonished if the current Hollywood accounting of this debacle, "The Front Runner," turns a profit at the box office. Its future probably consists of screenings for political science classes. It's more a documentary than a dramatic entertainment.
During the recent Denver Film Festival, a panel discussion was held with Matt Bai, author of the book on which the film is based, "All the Truth is Out." I spoke with him briefly afterwards and mentioned I had been one of the few Colorado Democrats to criticize Gary at the time. I expressed my concern that a presidential candidate cannot ask supporters to make huge personal sacrifices and then betray their trust. Bai asked if that quote appeared in the paper and I said it had. He told me, "You'll be pleased then. It found its way into the movie." And, sure enough, it did. Campaign manager Bill Shore expressed my complaint.
The Greeks got it right: hubris is the real enemy.
Miller Hudson is a public affairs consultant and a former state legislator. He can be reached at mnhwriter@msn.com.