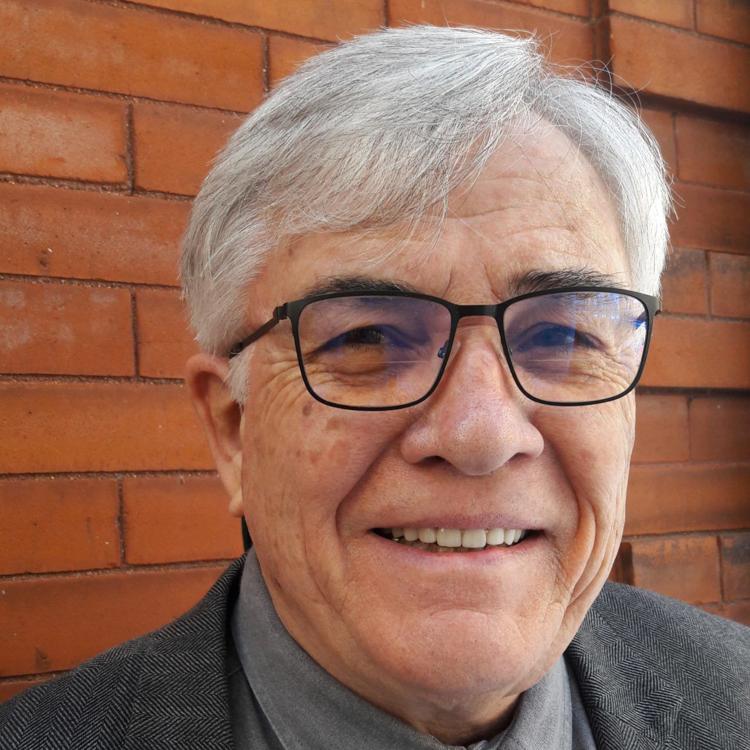 It is said Karma is an unfeeling mistress. She will come after you, whatever your intentions. In 2020 she is coming for John Hickenlooper. Democrats have accepted the presumption that Hick will prove their strongest paladin against Cory Gardner in November. Whether Democrats are enthusiasts, or pinching their nostrils with both hands, they stand prepared to place Colorado's former governor on the ballot. Pollsters tell them that is the smart thing to do. Pundits agree. There is only one shadow that flickers across his candidacy.
It is not the largely bogus charges of corruption filed with Colorado's Ethics Commission. Yes, perhaps Hick failed to pay for every meal he enjoyed at the Davos and Bilderberg conferences. Every other attendee also scarfed down those same meals without paying. And, aren't we really rather pleased that the billionaire class would invite Colorado's governor to their parties? What's the harm? Rubbing elbows with the privileged managers of the world's largest companies likely brought jobs home to us. What's there to complain about?
Complaints filed with the Colorado Ethics Commission represent asymmetrical warfare in its most sublime incarnation. Any disgruntled citizen can file a complaint, thereby launching a subsequent investigation guaranteed to generate headlines, consume public dollars and besmirch the reputation of an elected official required to defend his or her honor. Utterly frivolous claims are occasionally dismissed, but both major political parties have discerned how to kneecap rising stars within the ranks of the opposition. It's always easier to strangle the baby in the cradle.
When progressive activists launched an attack against a former Republican Secretary of State Scott Gessler for the horror of attending a national conclave of Republican attorney generals, Democrats remained mute. They controlled the Ethics Commission through partisan appointments and there was considerable satisfaction in tormenting Gessler. At the time, I wrote that Democrats would one day regret their manipulation of the hearing process for partisan advantage. I assumed a day would come when the Commission would fall under Republican control and be used, in turn, as a political weapon wielded against Democrats.
Republicans proved craftier than I anticipated. They concocted a strategy to leverage the Commission against Democrats irrespective of whether they might eventually prevail in an ethics finding. Their target was Hickenlooper's travels. He borrowed Larry Mizel's jet to attend the commissioning of the nuclear submarine Colorado in Rhode Island. Elon Musk provided him a ride on his corporate plane to officiate at Musk's brother's wedding. There are plenty of laws to punish genuine criminal corruption.
Hick was among the Democrats who failed to object to the Gessler imbroglio. Why, we might ask? Voters approved the constitutional amendment creating the Ethics Commission more than a decade ago. There is no evidence that Colorado suffered from a plague of official skullduggery then or now. Unfortunately, almost any ballot question promising reform in government is approved by voters.
Jared Polis already had his eye on the governor's mansion when he assumed a leading role in funding and promoting ethics reform. It earned him credibility with the Common Cause wing within the Democratic Party. He cashed in those chits in 2018.
Rather than object that the Ethics Commission was being transparently manipulated for unethical purposes, John Hickenlooper remained silent. Once he became its target, he engineered a diversion of tax dollars to pay for his legal defense and the $500-an-hour services of attorney Mark Grueskin. Apparently, another half-million tax dollars were expended in the defense of Scott Gessler. The Ethics Commission is beginning to look like an extravagance we can ill afford. There is no record it has uncovered far-reaching criminal conspiracies by our elected officials.
A deputy sheriff in Pitkin County, serving as the school's security officer, recently lost his job for accepting a $400 Christmas bonus from grateful parents along with the teachers at Aspen High School. While it appears he may have compounded his difficulties by initially denying the award, is there really something magical about the $50 legal limit? It would be terrific if we could all live in a county wealthy enough to thank each of our underpaid teachers, but would that be unethical? Just who are we protecting?
President Trump has begun tweeting about Hickenlooper's irregular use of federal funds to compensate his personal attorney. Andrew Romanoff, whose political career has evidenced the feral instincts of a koala bear, should be flogging this fumble daily. I can guarantee you Cory Gardner's campaign will. Perhaps Hick isn't the right candidate for Democrats. Just as it is often observed that the cover-up always proves more damaging than the crime, asking taxpayers to protect against political attacks seems ethically dubious.
The legislature may want to ask Colorado voters whether they really wish to keep financing partisan squabbles? Repeal anyone?
Miller Hudson is a public affairs consultant and a former legislator. He can be reached at mnhwriter@msn.com.