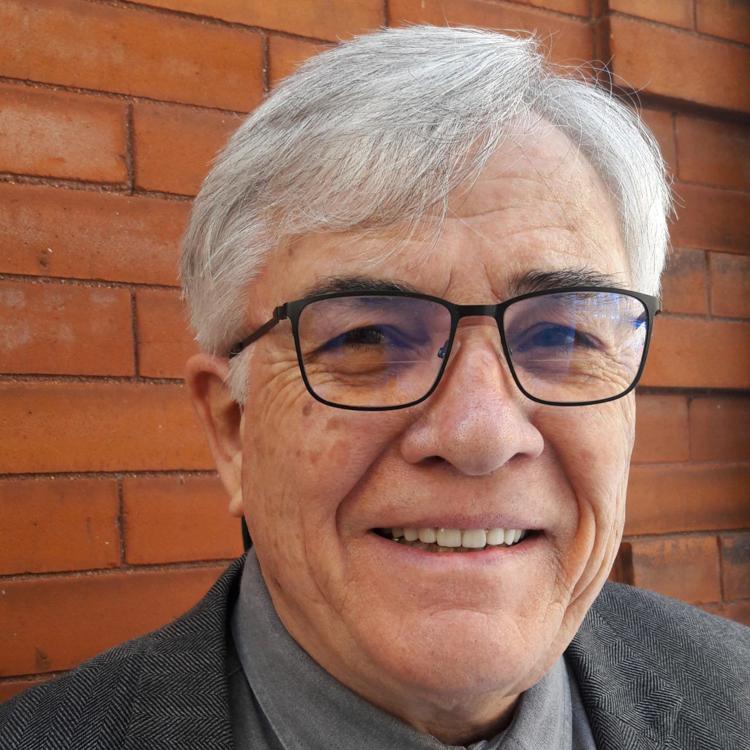 Just in case there isn't enough to worry about, we can always turn our attention to Colorado's public schools. Closed for the past three months in response to the COVID-19 pandemic, most school districts successfully cobbled together remote learning curricula offered on-line. Their quality and reliability proved uneven, as should be expected, since they were created virtually overnight — a case of building an airplane while trying to fly it. Accessibility disparities emerged almost immediately, particularly for families without computers, broadband, WIFI or internet connections. Alas, a troubling percentage simply fail to participate. My daughter, who teaches in Virginia, found none of her seniors joining classes on ZOOM.
On the positive side, many districts have worked out their early technology kinks and will offer a robust, remote learning alternative in the fall. Denver Public Schools has announced their intention to operate at full strength, but this is very much a fingers-crossed assurance to students and parents. Good intentions could be swiftly toppled by a second viral wave and subsequent lockdown. Denver Superintendent Susana Cordova's letter to parents last week revealed her plan. "I am pleased to announce that, in addition to a 100% online option for students, we are now working toward opening all schools for full, in-person instruction in August instead of a hybrid model," Cordova explained.
The hybrid model under development by several districts limits classroom instruction to every other day, thereby reducing attendance by half. On alternate days, students would rotate into online attendance. Another option staggers instruction with morning and afternoon sessions. Either scheme drives up the cost of school operations at a time when revenues have taken a 15-20% hit. As Congress draws up its fourth COVID-19 economic assistance package, shoring up public education should be a priority.
When Superintendent Cordova testified before Congress recently, she pointed out the urgency of delivering financial relief. Authorization of aid for school districts is an issue that Colorado U.S. Sen. Cory Gardner should jump on in a tough re-election campaign. Following a bitter Democratic primary, he has an opportunity to counter the prevailing perception his re-election campaign is gasping for oxygen. As Colorado parents return to work, managing remote learning schedules, not to mention arranging for child care, will be difficult. Grateful Colorado educators and parents would be inclined to reward Gardner if he convinces his Republican colleagues to step up to the plate.
In response to a request from Tennessee U.S. Sen. Lamar Alexander, who previously served as secretary of Education, the Council of Chief State School Officers prepared an estimate that nearly $250 billion will be needed nationwide to reopen schools safely for the next two academic years. Mark Ferrandino, a former House speaker and current deputy superintendent of operations in Denver, notes that PPE, frequent disinfectant sweeps, new signage and plexiglass barriers alone will cost "tens of thousands of dollars in each building."
In testimony before Alexander's Senate Committee on Health, Education, Labor and Pensions earlier this month, Nebraska Education Commissioner Matt Blomstedt noted that "…school systems face a 'perfect storm' of increased needs and decreased resources to prevent a generational harm to our nation's youth." Conservative Republican state Rep. Jim Wilson, a former school superintendent in Salida, shares similar concerns. "Our economy won't recover until we have students back in regular classrooms and businesses are re-opened so that child care is available to families," he worries. "Parents won't go back to work when they have kids at home." He is somewhat optimistic about the upcoming school year. He speculates that, "With money the legislature was able to give schools this year and a creative expenditure of dollars from the CARES bill, which must be spent before the end of 2020, they can limp along. 2021-22 will be a much bigger challenge."
National associations of superintendents, principals and school boards have registered a further request that any federal infrastructure program include, "…financial support for state and local efforts to modernize our nation's school facilities … (and) assist local communities to build, repair and renovate (them)." In the current economic environment these planned investments are likely dead in their tracks. Ripple effects, including fewer teachers, following the Great Recession are still evident in Colorado schools more than a decade later. COVID-19 represents another blow. The legislature's IOUs to public schools continue to be rolled over each year in the "negative factor" — pushing past a billion dollars in this year's budget.
This represents more than a fiscal crisis. School budgets involve moral and ethical obligations as well. Test scores fell nationally during the years following the Great Recession, only beginning to recover in 2015. We can expect a comparable erosion in achievement for students in school today. The successful education of an entire generation deserving our protection has been placed at risk. Time to do the right thing.