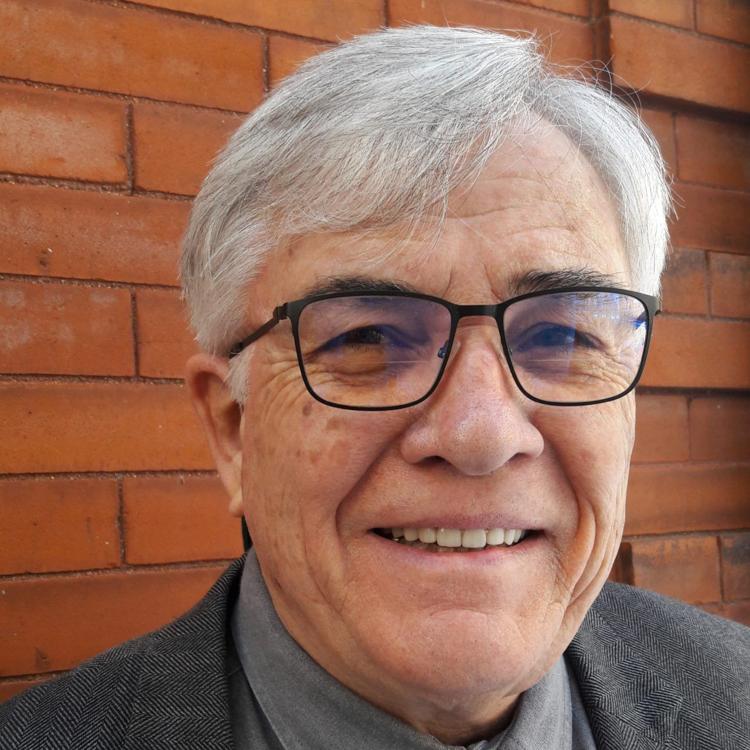 During the summer of 1962 I accepted an internship to study mammalian genetics at the Roscoe B. Jackson Memorial Laboratory (JAX) in Bar Harbor, Maine. Roscoe was President of the Hudson Motor company, who seeded the JAX laboratory in 1929 with a gift of $60,000 for the purpose of developing new medical treatments for human diseases. Today the Jackson Lab is a world leader in medical research, employing 2,500 at facilities across the country, as well as two outposts in China — one of them in Wuhan. Twenty-six Nobel Prize winners have conducted their research at JAX.
Early in its history, JAX decided to use the mouse as its research model for understanding the human genome. It may come as a surprise to learn we share 98% of our genes with the humble mouse. More than 11,000 strains of cloned and, yes, genetically modified mice can be ordered from its breeding program for specialized investigations. Scientists can request alcoholic, diabetic, ALS and Alzheimer's-prone populations from the JAX catalog. As the largest provider of "lab mice" in the world, it is revenue from three million annual sales that generate much of the revenue needed to support JAX research.
Mice are not usually susceptible to infection by corona viruses; but, as luck would have it, a corona prone mouse was genetically engineered at JAX during the 2007 SARS outbreak. Its transgenic code was frozen and placed into cryonic storage as a precaution after the SARS epidemic was largely extinguished. Early this year that SARS genome was pulled from the freezer vaults. By late March JAX had nurtured a sizable population of research subjects that would produce corona antibodies. They were then dispatched to medical teams around the world. Several weeks ago, the Jackson staff and its affiliated researchers held a Zoom conference to update researchers on what they've learned about COVID-19.
I may have graduated as a zoology major, but portions of this conversation passed well above my head — so what follows is my interpretation of what we now know and what remains to be understood. Plasma donors who swiftly recover from COVID-19 have generally experienced mild cases, many even asymptomatic. Consequently, these donors exhibit relatively low antibody loads in their plasma. The virus in those who have fallen seriously ill, by contrast, precipitates massive antibody responses leading, in the case of children, to the cytokine storms that can damage organs and occasionally prove fatal. The long and the short of these findings is that convalescent plasma usually carries fewer antibodies than hospitalized corona patients have generated themselves. Therefore, while donated plasma can shorten recovery for a few individuals it offers no surefire cure for most.
Other discoveries include the fact that most recovered COVID-19 donors who were only mildly ill often neutralize their antibodies in as few as 90 days, transferring a genetic memory map of how to reproduce them within B cells that settle in bone marrow. The main difference between B cells and the more familiar T cells is that B cells recognize surface antigens, while T cells are triggered by antigens floating outside infected cells. Those who are severely ill and still recover are almost certain to develop a stronger immunity with more antibodies and may serve as better plasma donors. There were also discussions of technologies for bioprinting the COVID-19 virus itself and the laboratory creation of synthetic antibodies. Most of this, however, didn't sound as though it was imminent.
The COVID-19 virus evidences other pathologies that cannot yet be explained. There is clearly an element of genetic susceptibility as evidenced by multiple deaths that have torn tragically through some large families. Obesity is an indicator of heightened vulnerability in which there is a tendency to acquire an infection through the small intestine rather than the inhalation of droplets. JAX is developing an adipose (fat) SARS mouse to explore this disease vector. Men seem twice as susceptible as women, and the elderly are six to ten times more likely than children to be hospitalized. This latter risk may be related to the fact that the older you are the larger the soup of residual antibodies you carry following a lifetime of viral exposures. With an entirely new, novel virus, which demands a new defense, it may be easier to customize a novel antibody without competing detritus from previous infections. That's one theory, anyway.
Banking on a miracle cure is shortsighted and promoting unproven treatments is unethical — even if it originates from the White House. Convalescent plasma probably won't hurt you, but it offers little assurance of recovery. Wearing masks, maintaining social distance and exercising remain our best defense. Even the most optimistic JAX experts' predictions on the availability of an effective vaccine was 18 months. Stay safe!