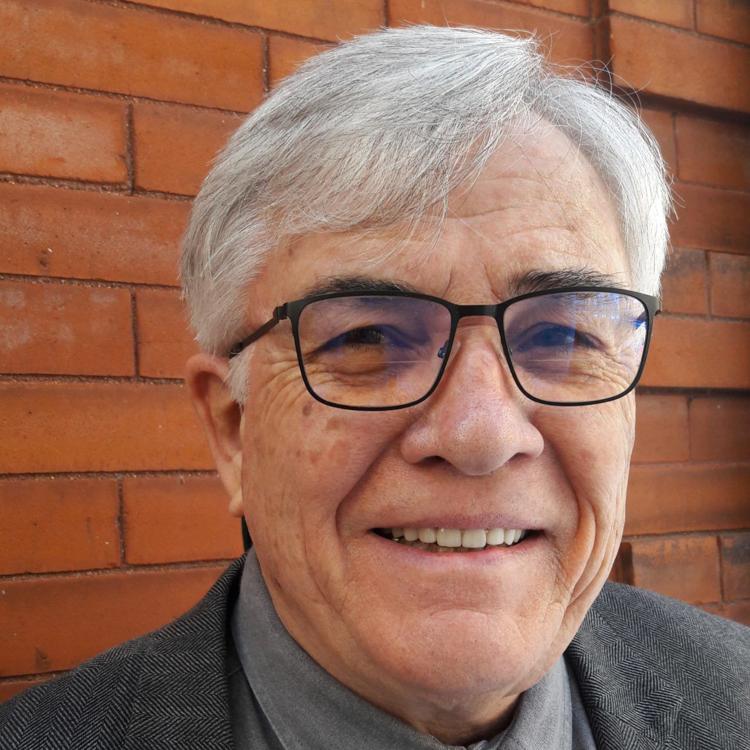 The Colorado legislature won't be able to punt its budget bloodbath down the road when it returns to the Capitol on May 26. There is some hope Congress will toss additional money to states to cope with economic shrinkage from COVID-19, but this won't occur before the Joint Budget Committee must prepare a long bill that includes a plus or minus 25% general fund cut. The only positive thing that may emerge from this exercise will be to educate taxpayers on just what services they've actually peen purchasing all along.
So much else remains uncertain that it seems probable a special session will have to be convened later this year to consider further budget adjustments. Will a second spike in virus infections disrupt Colorado's economy once more? Will state colleges and universities actually open their campuses in September? Will there be a 2020-21 ski season? Will tourists be able or willing to visit this summer? These are merely a partial listing of known unknowns. Congressional Republicans appear ready to join Democrats in forestalling a total economic collapse before this November's election. The funding spigot will then shut off until the next Congress arrives.
The wisdom of reopening businesses will become evident within the next few weeks. The novel coronavirus is in the driver's seat and its travel plans are to keep spreading. Republicans reportedly believe we've seen the worst of the pandemic, while Democrats suspect the worst still lies ahead. We will soon know who is right. While we should all be praying for the best, we should be preparing for the worst. Just as social distancing was intended to flatten the demand for hospital care so as not to overrun our medical capacity, another problem is silently running up the exponential curve.
As COVID-19 has been punching holes in government revenues, the demand for help at food banks has doubled. Mayor Michael Hancock is to be commended for organizing a committee to manage the demands on Denver's safety net. But government is only one strand in this net. Nonprofits, charities and the faith community have been wisely included in Hancock's planning effort. Similar initiatives should be launched statewide. This is not a discussion that requires elected officials or partisan leadership, except as volunteers. Adrian Miller with the Colorado Council of Churches and Renny Fagan at the Association of Non-Profit Organizations both bring extensive political chops to their work.
In a recent meeting, former State Sen. Rollie Heath of Boulder observed that, "Desperate times demand desperate measures." He is surely right that these times demand extraordinary measures. Coloradans need to set aside partisanship in the interest of assisting the exploding number of families which will soon require assistance until we can put them back on their feet. Not only is that the right thing to do, but it is an integral part of Western frontier character.
We've witnessed the spontaneous formation of mutual-aid initiatives in response to the COVID-19 pandemic across the country. The current issue of the New Yorker magazine cites a group of librarians in Aurora who, "…started assembling kits of essentials for the elderly and for children who wouldn't be getting their regular meals at school." I am sure there are other, comparable initiatives underway statewide. Better yet, we need to abandon our silos.
At the University of Minnesota Medical School, students have organized child care volunteers for their faculty members, doctors and nurses, now working 12-hour shifts in COVID wards. This effort has been duplicated at several medical schools across the country. In the Bedford-Stuyvesant neighborhood in New York City COVIDSitters can dispatch a babysitter within four hours or less. Scheduling these volunteers and coordinating delivery assistance for grocery and prescription pick-ups benefit from centralized administrative support.
Colorado social service agencies will require all the volunteers they can recruit. The tensions that frequently plague relations between government agencies and community groups needs to be moved to the back burner while our sense of possibility needs to expand. Could school kitchens be used to prepare evening meals for families? That would be better than soup kitchens. Can the Department of Agriculture help move foodstuffs to churches, foodbanks and other non-profits? Some restaurants have their carryout business working like a Swiss watch.
For the duration of what remains an emergency, why can't we suspend most of the licensing and regulatory hurdles for offering child care? Credentialing isn't important when we need to get parents back to work. If you are ready to join a mutual-aid network, but don't know where to find one, you're not alone. (Try: helpcoloradonow.org and sparkthechangecolorado.org) More websites, phone numbers and coordinators are needed. Some of the federal grant money can only be used for COVID-19 costs. What better way to spend it? Now. Let's get on it!
Miller Hudson is a public affairs consultant and a former legislator. He can be reached at mnhwriter@msn.com.