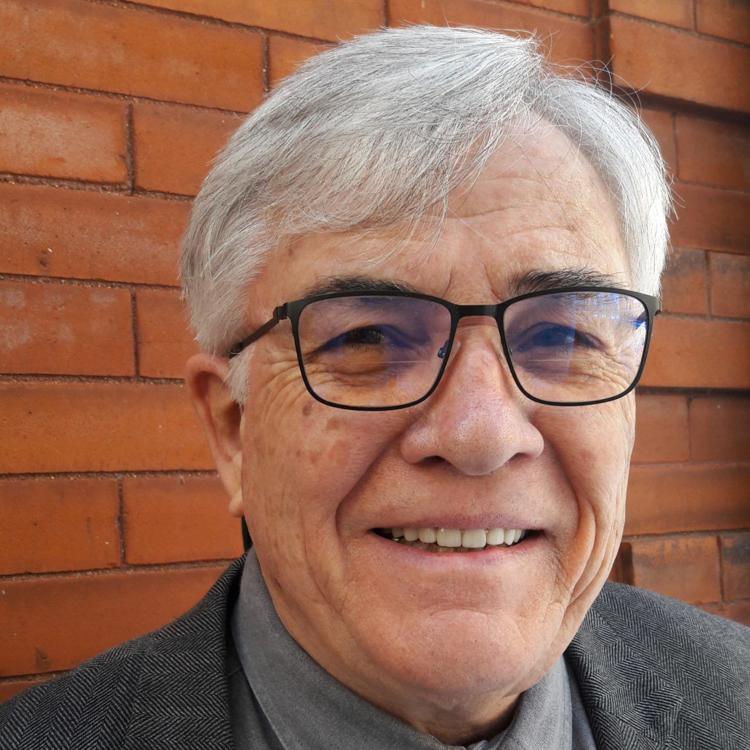 I attended a Denver mayoral debate last week for the first time in more than a month. Yard signs are starting to pop up across the city alongside spring flowers as residents tune in to a campaign that has been producing few ripples. This calm may be about to change. I can report the four major candidates have raised their skill levels substantially — honing responses and focusing their appeals. Several hundred voters turned out for the LGBTQ event at the EXDO Center, blessed with a cash bar and located in a near-RINO neighborhood humming with Millennials most evenings. Joining the debate was newcomer Kalyn Rose Heffernan, an HR manager's dream hire — gay, female, in a wheelchair, as well as a "little person" — she punches a bunch of diversity buttons. Kalyn brought with her a wry sense of humor and equal opportunity barbs tossed expertly at her "more serious" opponents.
There is little question that the incumbent, Mayor Michael Hancock, has by far and away the most professional campaign operation — more signs, more literature, a feel-good TV commercial featuring his daughter airing during March Madness and the capacity to salt every crowd with a contingent of avid supporters. Hancock has raised more dollars than all his challengers combined; $1.5 million was the number being thrown around during the debate. Nonetheless, it is rumored polling finds him falling short of the magic "50 percent plus one" required to avoid a June runoff. Although much has changed in Denver over the past half century, history indicates that a second-place finish in May is the sweet spot in Denver mayoral contests. Incumbents who fail to secure a majority during the initial elimination round usually wind up eliminated themselves in the runoff.
The mayor points to the successes of his first eight years in office. Denver's economy boomed, more than 100,000 immigrants have moved into the city and downtown has emerged as a roosting ground for North American construction cranes. With the impending redevelopment of the National Western site and the possibility of Stan Kroenke's "mini-city within the city" replacing Elitch's, the fiscal good news is not likely to vanish whomever is elected mayor. The question lurking in the minds of voters, however, is whether all this progress has moved into bomb cyclone territory? Lisa Calderon indicated the average annual paycheck for LODO residents has surpassed $128,000. Bully for them. Yet, despite this prosperity, all is not well. Congestion, homelessness, affordable housing and gentrification are all sounding alarms. Hancock's challengers uniformly promise to be more responsive to the needs of residents than the demands of developers.
Just how easily such a change in emphasis might be introduced seems debatable. Hancock is hardly oblivious to neighborhood grumbling, but there are limits to what any mayor can do to deny development rights embedded in a zoning code revised during the Hickenlooper regime and deliberately crafted to stimulate growth in the wake of the great recession. It has succeeded beyond anyone's expectations.
The mayor rarely explains what he has learned over the past eight years and how that experience might inform his goals during a final term. Promises to leave the city better than he found it likely won't prove sufficient while Denver transforms itself before our eyes. Those 100,000 new arrivals are now living in nearly as many spanking new residences — apartments, condos and homes with ever-rising price tags that existing residents, by and large, can't afford. Opulence is no longer viewed as community progress. Resistance to change, developers and a rabid defense of the status quo have attracted a constituency among Denver's most liberal voters — and Denver is a very liberal place. It's unclear which candidate can credibly plug into their angst.
The good news is that any of the four major candidates appears capable of serving as a competent chief executive for Denver. A Lisa Calderon administration would likely prove more caring and compassionate towards those struggling to remain economically afloat. A Jamie Giellis City Hall would prove responsive to a more innovative group of developers and show sensitivity to neighborhood impacts. Pen Tate offers a longer perspective on infrastructure, urban dynamics and where Denver should be headed. And, if re-elected, no one need flee the city in fear of Michael Hancock. Despite an occasional whiff of politics as usual, this may be as good as it gets.
Miller Hudson is a public affairs consultant and a former state legislator. He can be reached at mnhwriter@msn.com.