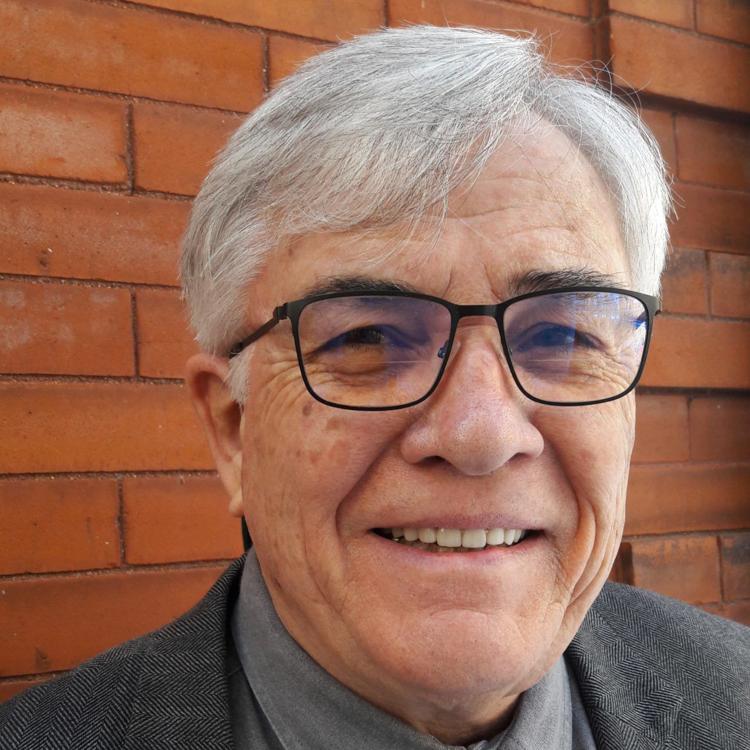 We rarely pause to distinguish government from elected officials when we grumble with disdain about endless delays in addressing self-evident public service failures. Transportation funding across Colorado is one such irritant. For three decades or more it's been apparent that access from the Front Range to our mountain recreational areas requires more than Band-Aid remedies — the widening of I-25 north to Fort Collins has presented a similar dilemma for at least 20 years. The condition of Colorado's rural Interstate highways was recently ranked 47th — actually next to last, as Delaware and Hawaii don't maintain any rural segments.
This new school year has seen Colorado's starting teacher salaries slip to the bottom of the heap — another embarrassment. No more poking fun at the deadbeats in Mississippi, Arkansas and New Mexico. The majority of our school districts only hold classes four days a week. That doesn't prevent critics from bemoaning the quality of the education offered by these low-cost providers. A handful of teachers and parents protested in front of the Denver School Board building last week on behalf of kids attending the 60 schools lacking air conditioning. Imagine trying to stay focused in a 90-plus degree classroom. I raise these challenges not to launch a jeremiad against TABOR, but to point a finger at the dysfunction rooted in our democratic process.
I assure you that CDOT is not staffed with incompetent managers, nor are most of our school districts. In fact, their resourcefulness obscures the fact that Colorado's roads and schools are in even worse shape than they appear. This is a pitiful predicament for a state that brags about enjoying the best economy in the country. So, let's take a look at the performance of our elected officials. They are, after all, responsible for funding, policy and results.
If we look to Washington where Congress has failed to adopt annual budgets since the turn of the century, stumbling from one continuing spending resolution to the next, there is little reason for optimism. It is instructive that when groups of citizens, randomly selected for partisan affiliation receive a half-day tutorial on the federal budget, they can usually reach agreement on spending priorities in under an hour
So, why have things gone haywire? A piece of it is, in large part, that we have all deputized organizations to conduct the work of democracy, so we don't have to bother to do it ourselves. Businesses form trade associations and join chambers of commerce. As individuals we pay annual dues for non-profit advocacy on behalf of environmental, health, gun rights or reform, and a myriad of other special-interest concerns important to us. There are few issues that lack a group willing to accept your money. They then serve as the voice for your concern in the legislative process. Or do they?
It's been my experience that over time many of these organizations and their lobbyists lose touch with their membership. They brazenly substitute their own expert opinion for that of their members. We find unions that rarely speak about wages, a National Rifle Association that opposes background checks supported by a majority of its members and trade associations that complain about the difficulty in reaching compromise on legislation. Upon scrutiny, however, they often are locked into positions linked to a vanishing economy that has been overtaken by artificial intelligence and gig employment. All of this dysfunction brings me back to the question of transportation funding.
No one is an enthusiast for traffic congestion. It wastes our time and it wastes our money. Relief requires significant public expenditures. Only a fraction of voters believes there is sufficient waste, fraud and abuse in state budgets to fund expanded mobility or full-time schools. In Colorado, the fat was squeezed out of government years ago. Nonetheless, repeated funding requests have been rejected by voters in recent elections. Why is that?
For one thing, these requests were rarely grown organically from grassroots grievances. They have usually been concocted in small rooms filled with political consultants, lobbyists and contractors where the discussion has focused on "what is possible," not "what is needed." The missing ingredient has been vocal political leadership.
The T-REX project that widened I-25 through southeast Denver and built a light rail line provided nearly 15 years of congestion relief; but it has run its course. Funding succeeded at the ballot box with support from a Republican Governor, Bill Owens, and the Metro Mayors' Caucus led by Wellington Webb. Frustration with inaction prompted El Paso County Republican voters to fund a widening of I-25 themselves.
Political pressure must come from voters. Legislative candidates should be asked not merely to support, but to promote tax investments for our roads and schools. Absent that, we will continue to get more of what we don't pay for.
Miller Hudson is a public affairs consultant and a former state legislator. He can be reached at mnhwriter@msn.com.