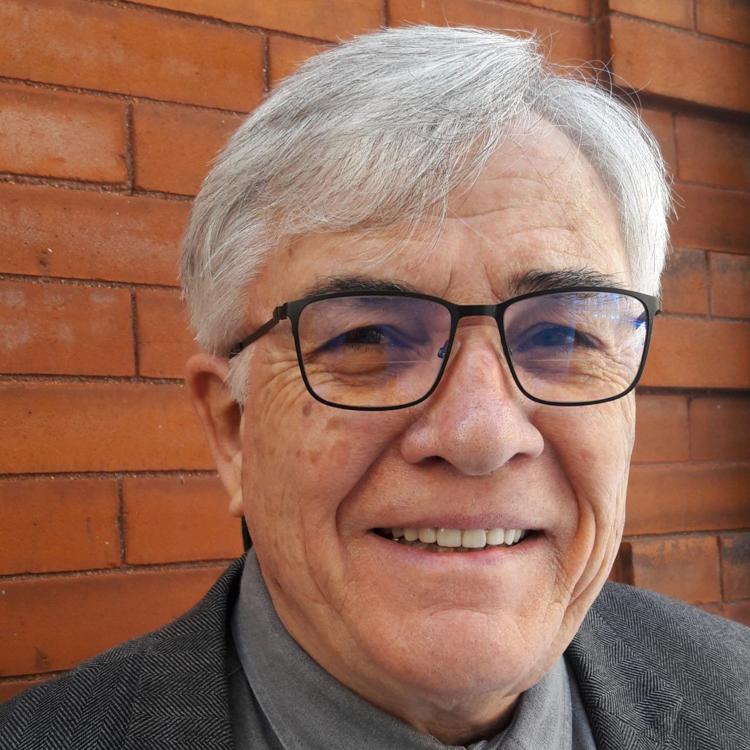 The public admiration for whistleblowers and those who tilt with windmills proves fleeting and offers small solace for the broken lances and ruptured friendships. For the better part of a decade I've penned screeds critical of Colorado's Independent Ethics Commission (IEC) and the corrosive role it plays in shaking public faith in government. Commissioners concluded a two-day, quasi-judicial inquiry into alleged ethics violations by former Gov. John Hickenlooper with a finding that may leave elected officials well advised to take a forensic accountant with them each time they leave the state to attend a conference, participate in a public panel or promote Colorado.
It's worthwhile to take a moment and revisit the origins of Amendment 41 and the formation of the IEC. In recent decades Colorado voters have been willing to approve any ballot question promising government reform or claiming curbs on waste, fraud, abuse and corruption. Critics on both the left and the right characterized the behavior of our elected officials, civil service employees, contractors and lobbyists as an open sewer of self-dealing and grand theft influencing. Little of this was actually true and there are ample existing criminal laws forbidding bribery, nepotism, diversion of public funds and favoritism.
Jared Polis was deploying his enormous financial resources to commence paving a path to the Governor's Mansion when he was approached to help finance the ballot proposal creating an Independent Ethics Commission. Several years ago, as the commission was careening wildly out of control, he acknowledged Amendment 41 may have been "poorly worded." In a move worthy of Pontius Pilate, he pointed out that he had only been writing the checks. None of this history, however, prevented him from praising the achievements of the commission before last week's hearing. Even Hickenlooper opened his remarks with an expression of appreciation for the role the commission has played in keeping state government clean.
Truth be told, it is nearly impossible to point to any significant contribution the commission has made to strengthening public ethics. Much of their deliberations have focused on hair-splitting debates over whether a Christmas gift exceeds $59 in value or a scholarship awarded to children of state employees constitutes a breach of the amendment's restrictions on gifts. I know and like many of those who have served on the commission, but they have trapped themselves in a culture of self-congratulatory groupthink blinding them to the hijacking of their process by political malefactors for the purpose of besmirching partisan opponents.
The blame for this originates with progressives who used a dark money group to fund Colorado Ethics Watch and then launch an unrelenting assault on then-Republican Secretary of State Scott Gessler for the sin of attending national Republican meetings. While Ethics Watch closed its doors several years ago, not once did it ever file a complaint against a Democrat although they were requested to do so. Former Republican House Speaker Frank McNulty recognized two could play this game and he organized the Public Trust Institute to bedevil John Hickenlooper. He first slapped Hick around for attending a Democratic Governor's Association meeting in Aspen where he was hosting. They struck paydirt following a line-by-line examination of the governor's travel records.
John Hickenlooper was invited to speak at the "secretive" Bilderberg conference in Turin, Italy, where he was ferried to and from the airport in Maserati (possibly Lamborghini) limousines. While he paid for his own travel and $500 a night for his hotel room to participate on an economic development panel, the commission voted unanimously that Hick should have readily recognized those limo rides were worth more than $59. Apparently, his late arrival the first evening cost him a "gift bag" most attendees received, He did receive a few free cocktails and canapes. This was all underwritten by Fiat-Chrysler, repeatedly referred to as a foreign company. The Ethics Commission determined unanimously that even though no participants paid fees, the governor should have done so to avoid the appearance of impropriety. (His moonlighting as a wedding officiant for Kimball Musk was dismissed along with three other flights.)
The commission slapped the governor's hand again with a 4-1 vote for accepting a seat to the commissioning of the USS Colorado nuclear submarine in Groton, Connecticut. Larry Mizel of Richmond Homes offered his corporate jet to carry a Colorado delegation to the festivities and later provided meals for the group. The commission would like us to believe this behavior greased a "slippery slope," larding what Commissioner Bill Leone characterized as a "…stockpiling of political favors." He further alleged this favor was exactly the kind of thing voters hoped to prevent with Amendment 41. I seriously doubt it.
The current IEC may be unsalvageable. It serves primarily as an expensive arena for partisan cage matches. There is little benefit in that for taxpayers.