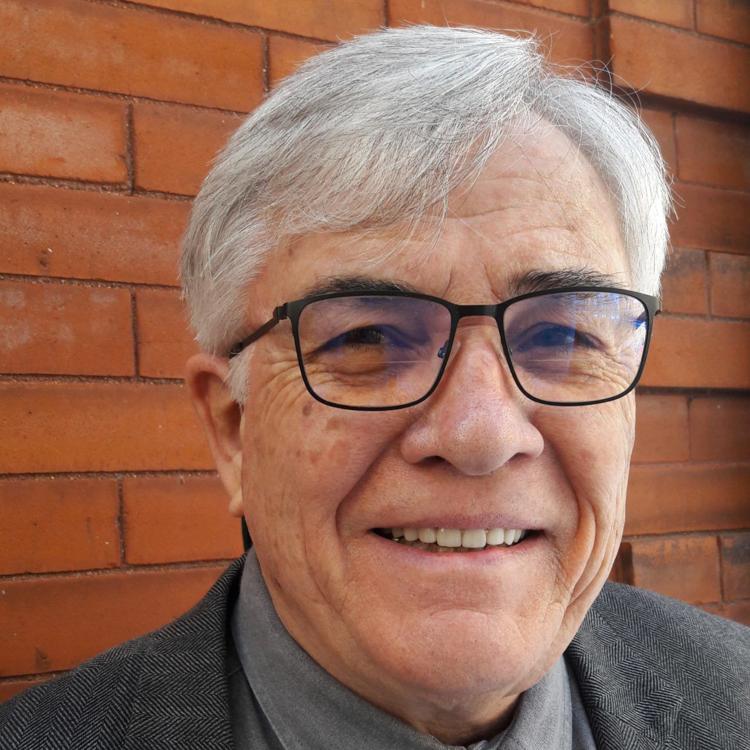 Congressman Ken Buck had to strike a hallway bargain with current party Vice Chair Sherrie Gibson on the fourth ballot to narrowly capture the Colorado Republican chair's slot at Saturday's statewide reorganization meeting. Gibson, the one candidate who emphasized that Colorado Republicans need to start standing for something other than serving as a party of opposition, had been running third on three previous ballots at Englewood High School before throwing her support to Buck. Legislator Susan Beckman led two of those three previous votes. Among the several hundred Republican delegates, I counted nine red MAGA caps and five cowboy hats. But, in what should be a cause for some consternation among Democrats, there was a visible youth movement in the auditorium. The Millennial agenda, if any, wasn't clear, yet they captured several minor party offices in spirited contests.
While there were rumors of an impending repeat of county secession resolutions and a table collecting signatures to repeal the recently approved national popular vote measure that could redirect Colorado's Electoral College ballots, the real buzz in Englewood concerned anticipated legislative recall elections this summer. The more ambitious expressed a desire to recall Jared Polis as governor. Overlooked was the fact that Polis was willing to spend $25 million plus of his own money to secure the job, so it seems likely he will be more than willing to plow another $10 million to $15 million into protecting it. That could bankrupt the Colorado Republican Party despite the valiant exertions of Congressman Buck, who promises to devote the next two years to personally raking in dollars for the party's 2020 campaigns.
The genuine horror for many Republicans appears to be a unified Democratic phalanx beneath the Gold Dome apparently intent on fulfilling a liberal punch list of untended priorities. This is, of course, what governance looks like — what it should look like. More significant legislation has already passed into law this session than during the previous six years of split majorities and, just wait, there is more to come. Wails of "creeping socialism" are unlikely to deter Democrats from keeping their campaign promises. It may be surprising that Democrats are so determined to tackle multiple hot-button proposals. The question that remains unanswered is whether their initiatives are actually unpopular beyond the confines of the Republican echo chamber. Recalls would clear that up and a few legislators are likely at risk, having been elected in formerly conservative districts. Untested, however, is whether voters really have the stomach for divisive recalls that charge legislators with doing exactly what they said they would do as candidates.
If the message from Republican challengers in recall elections is that they will stand athwart change shouting "No," voters may well gift Democrats with a pass for their votes on oil and gas regulation, sex education reform and red flag protections. Only a fool can miss the fact that Colorado's future is fast becoming more crowded, more congested and more expensive. Defense of the status quo is a form of cultural and social blindness. As Sherrie Gibson articulated in Englewood, the Republican agenda needs to offer voters an alternative to Democratic priorities. Democracy works best as an expression of what we can collectively support, not what we object to. The sacred market won't provide us better transportation infrastructure; nor will it conjure up affordable health care; nor will it reduce the price of higher education. Interventions are required. They are the building blocks of governance.
While Colorado's recall statutes permit the removal of elected officials for almost any reason, recalls also sow seeds of enduring community resentment and division whenever attempted. It is unlikely the drafters of these provisions envisioned removing a legislator for his or her support or opposition to a single piece of legislation. Corruption, moral turpitude and flagrant influence peddling qualify as deal breakers with voters. But, if Democrats understandably choose to test support for their Republican colleagues in a tit-for-tat war of recalls, I wonder who the Colorado voters are that will be pleased with a rancorous summer and fall redolent with nasty charges and counter-charges impugning the integrity and decency of their elected officials. Is there a problem here that cannot wait for resolution in 2020? And what, really, are the motives of recall proponents?
Miller Hudson is a public affairs consultant and a former state legislator. He can be reached at mnhwriter@msn.com.