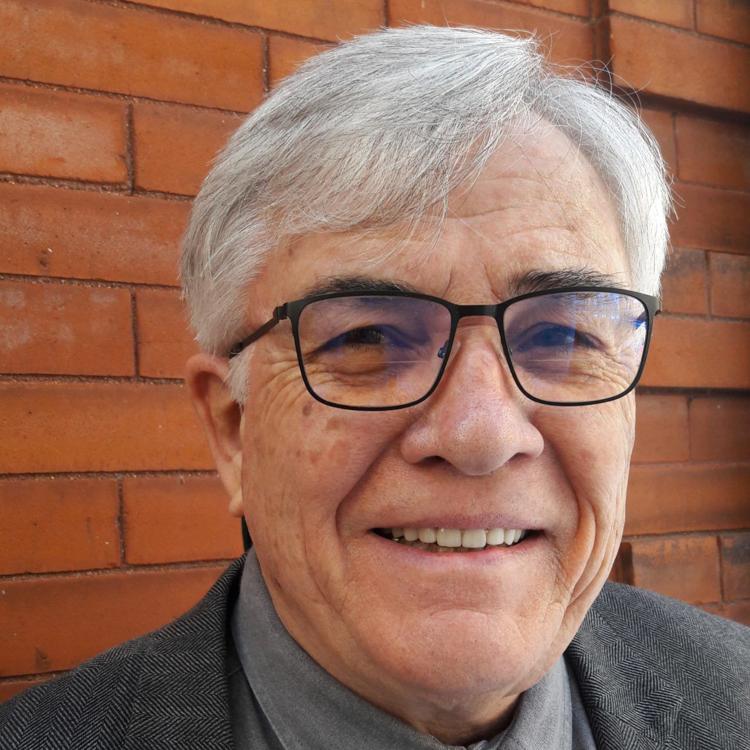 If you've been distracted by impeachment or wondering what Rouhani, Putin and Erdogan were plotting for the Kurds last month, I'll bet you weren't paying much attention to Colorado politics. There really are times when you can't walk and chew gum at the same time, whatever Nancy Pelosi alleges to the contrary.
Let's review the highlights:
More Colorado Democrats have been jumping out of races than jumping into them. Former House Speaker Crisanta Duran's decision to scuttle her challenge to 12 term Denver Democrat Diana DeGette for her Congressional seat isn't as much testimony to the incumbent's strength as it is to the weakness of Duran's campaign. Should Colorado earn an eighth seat following next year's census, she will likely consider another run although that race is likely to prove crowded for both parties.
Did you notice that Greta Thunberg drew a larger crowd to Civic Center last week than John Hickenlooper attracted when he announced his ill-fated Presidential run? That hasn't deterred Hick from driving his strongest opponents out of the Senate primary race. The latest graceful departure was from former House Majority Leader Alice Madden of Boulder, who speculated that a large "Blue Rock" could defeat Cory Gardner in 2020. During recent cable comments James Carville joined local Democratic consultant Steve Welchert in theorizing that Colorado's incumbent would be smart to dodge a re-election campaign he is nearly certain to lose.
It can't be long before we start seeing the cardboard cutout of Gardner again that was trotted around Colorado during Brett Kavanaugh's confirmation hearings. As Welchert noted, Senator Gardner seemingly won't appear in public -- opting in favor of closed-door meetings. In a flight of genuinely wishful thinking, at least one Republican operative is spreading a rumor that Cory Gardner has been meeting secretly with former South Carolina Governor and U. N. Ambassador Nikki Haley to structure a Republican "rescue ticket" should the Tangerine Terror disappear beneath the political waves.
The Bennet legacy protection project that has dominated Denver School Board campaigns for better than a decade appears to be approaching its "sell by date" as pro-teacher candidates are poised to wrest control of the Board next month
In the meanwhile, the Democratic machine, such as it is in Colorado, continues to burnish Hickenlooper's record as a "gets things done" kind of Democrat. If Gardner were to duck the 2020 election, however, it's likely Democratic voters would give Andrew Romanoff a closer look. Gardner's replacement would prove even more vulnerable than the incumbent.
And then there is Gov. Polis. Remember him? He was elected just a year ago and, despite several major legislative victories, he has, nonetheless, successfully cruised beneath the media radar. The Republican recall effort to remove him predictably foundered.
Campaigns and careers are usually about the future, while governing is better managed by focusing on the present. Our governor understands this. Universal kindergarten and cheaper health care premiums may not be legacy infrastructure projects, but they impact family budgets and well-being in the here and now.
Jared Polis has proven a more "hands-on" chief executive than his predecessor. One Democratic legislator relates a tale of the governor walking by a room at the Capitol where she was meeting with a gaggle of lobbyists regarding pending legislation. He stuck his head in the door, asked what they were discussing, and joined the conversation for nearly an hour. Initially she was non-plussed, perhaps a tad irritated, at having her meeting hijacked, before recognizing he was artfully forcing the compromise she sought.
There's been some grumbling that he "…thinks he's the smartest guy in the room." Truth is, the governor often is — yet he remains smart enough to realize he doesn't always know the most. He actually listens. Just look at the State Option insurance plan he is advancing as a response to the public option debate undertaken by the legislature. It is novel, it is audacious, and it is anyone's guess whether it will work.
It certainly isn't what many of the stakeholders were expecting. But no one denies it shows promise. The governor rarely searches for magic bullets. He seems content with tweaks and fixes — incremental improvements. This is what management consultants term nudging. Policy doesn't have to be grand schemes.
I recently heard his executive director at the Department of Health Care Policy and Finance, Kim Bimestefer, outline what her staff is up to. She isn't one bit discouraged by the complexity of health care policy, unlike our president's discovery that, "Who knew health care was so complicated?" Driving down costs for Coloradans is no fool's errand for Bimestefer. She has half a dozen initiatives to trim costs underway and another half dozen incubating. If she can remain enthusiastic and optimistic, so should we. It pays to pay attention.
Miller Hudson is a public affairs consultant and a former legislator. He can be reached at mnhwriter@msn.com.