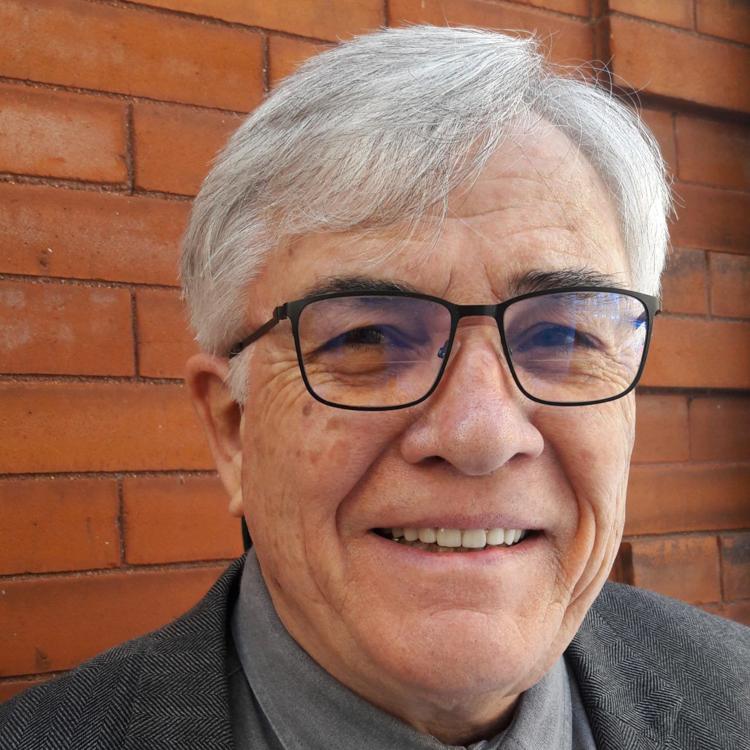 Colorado now has a pair of Democratic candidates vying in the 2020 presidential primary contest. U. S. Sen. Michael Bennet, recently recovered from prostate cancer treatment, launched his campaign last week. Despite a three-month head start, former Gov. John Hickenlooper remains mired with a half dozen others sharing 2% of Democratic voters in a May 1 preference poll. Acknowledging his expressed enthusiasm for multiple voices in the race, it still seems safe to assume that Bennet, who served as Hick's first chief of staff in the Denver Mayor's Office, is underwhelmed with the microbrewer's notion that our nation can be managed with the bipartisan camaraderie of a neighborhood pub.
A close reading of his announcement statement, "Rising to the Challenge," indicates Bennet's voice will thrust a distinctly different message into the primary debate. It is worth recalling that the senator struggled with his 2016 decision to seek a second term in the world's ostensibly most exclusive club. Whatever else observers may feel about the merits of Bennet's priorities, his entire career has been characterized by a desire to implement change and get things done. Both during his tenure in the mayor's office and later as superintendent of Denver Public Schools, he opted for experimentation and change — usually producing results for the better.
His announcement fairly seethes with frustration at the quicksand he sees engulfing Washington. "Today, we are reaping the whirlwind of four decades of economic immobility," is not the observation of a satisfied man. Nor is the complaint that we suffer from a "…political system too bought and broken to forge a better course." He links his candidacy to an abiding faith this tide of failure can be reversed. His is not an appeal to the bonhomie of bipartisanship going forward, but rather to the immediate, bipartisan rejection of "…a pessimistic, divisive and gerrymandered view of our nation." He does not fuzz up the identity of his culprits, calling out Mitch McConnell, TEA Party zealots and the House Republican Freedom Caucus. He charges the latter as "…proceed(ing) from the idea that there is only one way to be an American, one set of beliefs that are American, and that the destruction of our democratic institutions is a worthy price to pay to prevent the American people from governing ourselves."
Six weeks of recuperation and ample time to polish his remarks has Bennet treading in tandem with Obama quality rhetoric. Whether an audience remains for more than sound bite responses in Trumpworld is worth testing. During his appearance this past weekend on "Meet the Press," Bennet powered through complete answers over Chuck Todd's repeated attempts to interrupt and move on to another question. His resolve to finish saying what he believes needs saying was impressive. Bennet's manifesto points out that, "There is no two-year solution to climate change, health care, or higher education." Neither, he implies, is there a two-minute explanation of the path to achieving real solutions.
He won't endear himself with many of his colleagues by serving up comments like, "Recent history offers ample evidence of the effects of doing nothing. With every year it seemed we moved closer to a system where politicians created controversy to raise money in order to win elections — all for the privilege of creating controversy to raise money in order to win further elections." That analysis, however, may sound pretty much on target for both Democratic and Republican voters. There is probably room in the current Democratic field for a "truth teller," particularly at a time when the White House is occupied by a 24/7 prevaricator. Bennet's optimism that a majority exists for hard truths is an untested theory in 2019, but the senator might find himself still occupying this uncongested lane come 2020 — and that could prove the quickest route to a nomination.
"We have many points of view in our country, and rediscovering our will to reconcile, navigate and negotiate them is how we correct our course … some people might say that's naîve. I think it's more naîve to suppose we can keep doing what we are doing and expect anything meaningful to change for our country, and for the kids who will inherit it long after we're gone." Bennet's challenge is not extended merely to Democrats, but to every American who has had a bellyful of the policy gridlock in Congress. It's hard not to suspect the senator will ponder long and hard about running for a third term if Donald Trump is re-elected next year.
It has taken 10 years for Michael Bennet to hone the skills required to communicate his intrinsic decency, passion and conviction. He's not calling for a revolution, but the restoration of our collective commitment to democracy and one another. That's a platform every Coloradan can be proud of — whatever your affiliation.
Miller Hudson is a public affairs consultant and a former state legislator. He can be reached at mnhwriter@msn.com.