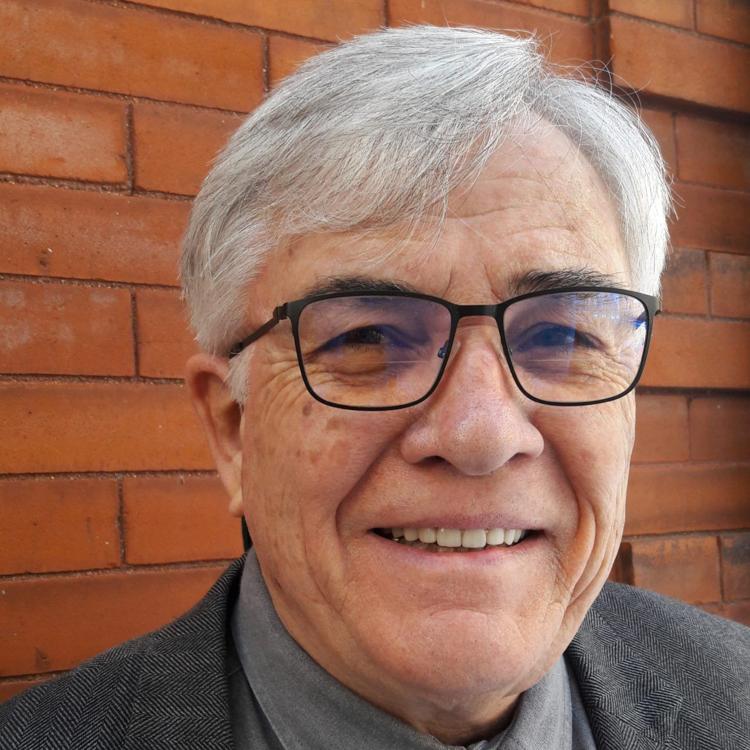 Joe Biden's half-century career in American politics has been handicapped by the curse of the B-plus student. We've all known the conscientious strivers who labor to succeed. Yet, their confidence grows with the lessons learned from hard knocks, and they eventually outshine the noisy carnivals that envelop more charismatic stars. During the twentieth century, both Franklin Roosevelt and Dwight Eisenhower were successful Presidents largely because of their personal diligence, first rate staffs and emotional intelligence.
I cast my first ballot for president in 1972, at the age of 27. In 1964 the voting age was still 21 and in 1968 the Pentagon made little effort to assist absentee voting for anyone serving overseas. I cast that first vote as an absentee ballot in Maryland, knowing I would be moving to Denver at the end of October. I was aware that a 29-year-old Democrat named Joe Biden was challenging the incumbent U. S. Senator Caleb Boggs in neighboring Delaware. He wasn't given much of a chance; but he pulled off an upset by 1.4%.
Then came the tragic death of Biden's wife and daughter and the severe injury of his two sons.
The newly elected senator considered quitting to care for his boys, but with support from Senate Majority Leader Mike Mansfield, Joe Biden became Delaware's AMTRAK senator, commuting daily between Wilmington and Washington, D.C. We later witnessed his ill-fated 1988 run for president, and the rocky management of Robert Bork and Clarence Thomas' Supreme Court hearings. Then there were the hair transplants to stem his premature balding, followed by another bungled presidential run in 2008.
Despite Biden's gaffe-ridden observation that Barack Obama's campaign was the first for a "clean and articulate" black candidate, Obama tapped him for the vice presidency. The strengths he brought to a Democratic White House rested on knowing everyone in Washington and, seemingly, being liked by nearly all of them — no small achievement. Previously, Joe Biden was rated by pundits as a quality, triple-AAA ballplayer unlikely to ever earn his way onto a roster in the "Bigs".
I first met Joe at the Greeley Stampede grounds on a chilly fall morning in 2012 as he was campaigning for his boss' re-election. Reviewing notes from that day, when he arrived clutching a steaming Starbucks with gloved hands, I discovered a remark he could recycle tomorrow, "Republicans have a fundamentally different view of this country than the president and myself. I don't recognize the America they're talking about — they see problems rather than promise; they see an America in decline."
Four years later, I met the veep again at the Community College of Denver's vocational skills campus during a national tour promoting Obama's proposal for tuition-free Associate Degrees. There were no more than a dozen in attendance and Biden took time to speak with each of us. Eventually he huddled behind a young man who was remotely operating a pipe lathe from a computer console. Squeezing the student's shoulders, he asked what he was trying to do? It wasn't many more months before the "Me Too" movement exploded, and complaints emerged noting the vice president's penchant for physical, hands-on touching that left several women genuinely uncomfortable. He apologized.
Only Tara Reade alleged an assault. During the '90s, when this reportedly occurred in a basement hallway at the U. S. Capitol, I was traveling regularly to Washington. These subterranean corridors that connect office buildings in the Congressional complex are always crowded with scurrying aides, lobbyists and tourists. What Reade alleges transpired would have been impossible to hide from view. She merely had to shout out for help and these pedestrians would have quickly responded. Politico reports Reade has left a trail of "…aggrieved acquaintances who remember that she always spoke favorably of her time working for Biden."
In my experience, men who cannot leave young women alone are much like drug addicts — they can't stop themselves, whatever the risks. A single, uncorroborated complaint is just that, especially an accusation from a woman whose personal history evidences a shaky relationship with the truth. I choose to remain a skeptic. In a thoroughly despicable move, the president with more than 20 credible charges of sexual harassment, is believed to have invited Ms. Reade to address the Republican Convention.
Richard Ben Cramer's thousand-page accounting of the 1988 presidential primary, "What It Takes", reported that, "Biden (was) speech driven … but that was just guru talk for the fact that Joe didn't know what he thought until he had to say it." Last week this garrulousness had vanished. In a well-crafted acceptance speech to 2020 Democrats, Biden made it crystal clear that he and Kamala Harris intend to place the twin engines of American economic and social progress back on the tracks leading to a stable and prosperous future. I'm ready for that.