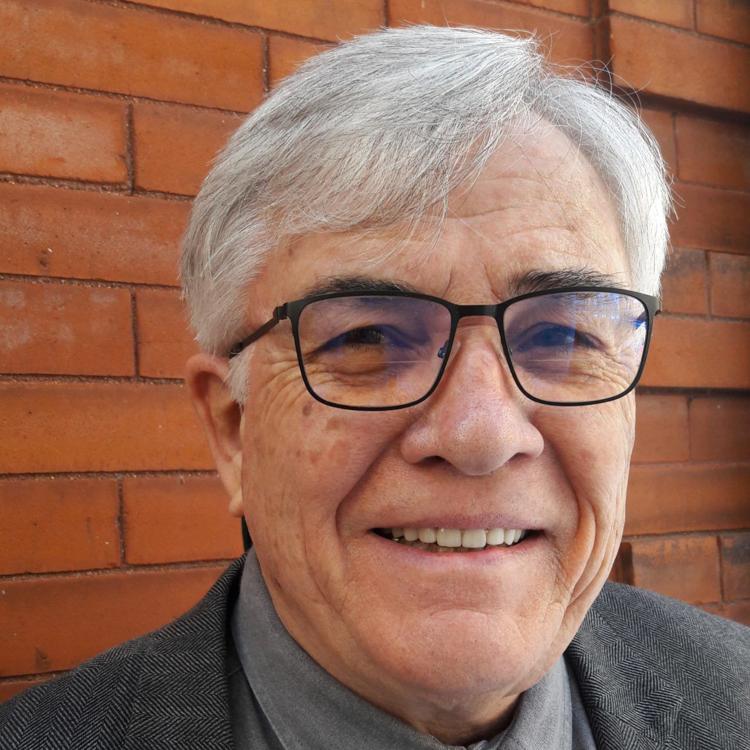 A pair of experiences over the weekend reminded me we are just eight weeks from the elimination round of the Denver Mayor's race. If you are only dimly aware an election is approaching, don't blame yourself for ignorance. There's been very little reason to take notice. Usually the contours of this contest begin to emerge in time for the St. Patrick's Day parade, now just a week away. Dominant challengers have emerged and campaign momentum begun to crest. Last week it was former Mayor John Hickenlooper who turned out a crowd of several thousand for his presidential announcement while recent Mayoral forums have struggled to attract more than a few dozen voters.
Since I reconciled with my status as a senior citizen, I find I don't often get out for a weekend evening downtown, which may be a mistake. Last Friday my bride was occupied, so I was free to prowl. Truth be told, I was invited to an event I was more likely to blow off otherwise in favor of a rum and coke watching Bill Maher at home. Sharing the LODO sidewalks with me were sporadic packs of young men and young women darting in and out of restaurants and drinking establishments featuring large bars, intensely loud entertainment and ten-dollar drinks. By and large these revelers seemed to be enjoying themselves immensely. They seemed untroubled by development and gentrification in favor of enjoying a good time in a great city.
The following morning I attempted to reach I-25 via Park Avenue only to encounter a curb-to-curb closure of the street, encompassing two full blocks, where a huge construction crane had been dumped on the pavement. Presumably much of the remainder of the day would be required to assemble and erect it to enable the rise of another monstrous building. The contractor had placed small detour signs, which only became visible once you reached the barriers closing the street. There were no police to assist with traffic, no further detour signs to direct traffic once cars were diverted away from Park Avenue and a colossal gridlock as drivers were ensnared in the grid of one-way streets in Curtis Park. The only positive thing I can say about the road closure is that, thankfully, it didn't occur on a weekday.
As any Denver resident knows, this was likely more a matter of luck than one of courtesy. Traffic lanes are repeatedly closed, even on major arterials, during peak commuting hours in Denver. I know of no other major American city that would tolerate this behavior on the part of contractors. When I supervised a cable crew for AT&T many years ago in Washington, D.C., the fine for blocking traffic along commuter corridors before 9:00 A.M. or after 3:30 P.M. was $15,000. That got our attention. Despite having raised this issue with four Denver administrations and more elected officials than I can recall, all of whom promised to "look into" my complaint, at the end of the day the fees the city collects for permission to block traffic have always proved more persuasive than the inconvenience to residents. As one Public Works manager told me, "Drivers don't blame us, they get mad at the contractors." He was probably right, but that's also a coward's explanation.
The argument this year's challengers for mayor most like to raise is their unanimous concern about runaway development and growth in Denver. This is, of course, a problem most urban areas in our country would be delighted to face. Growth, unlike lane closures, must comply with legal strictures in the municipal zoning code. After 50 years with few changes, Denver's zoning rules were long past due for a thorough going overhaul when the Hickenlooper administration tackled the task. Changes were made at a time of near economic collapse and were designed to encourage rather than harness developers. Denver paid a price for that emphasis. No one envisioned the "slot homes" City Council has been forced to restrain.
Michael Hancock's opponents would like us to believe he has been a pushover for developers — that he should have leapt in front of the bulldozers crying, "No! Stop!" Although Lakewood and several other inner suburbs have started to squeal beneath pressure from developers, there are plenty of others that envy Denver's success. A vital core city is an asset for the entire Front Range. Denver was not perfect in 1954 as some claim today. It was a cow town in a cowboy state. Today we need to preserve the cowboys, not the cow town. I suspect it's not growth, but the management of growth that troubles voters. With a decade's experience, the zoning code would benefit from a review. And, my personal favorite, we could use a few more rules placing the rights of residents ahead of developers.
Miller Hudson is a public affairs consultant and a former state legislator. He can be reached at mnhwriter@msn.com.