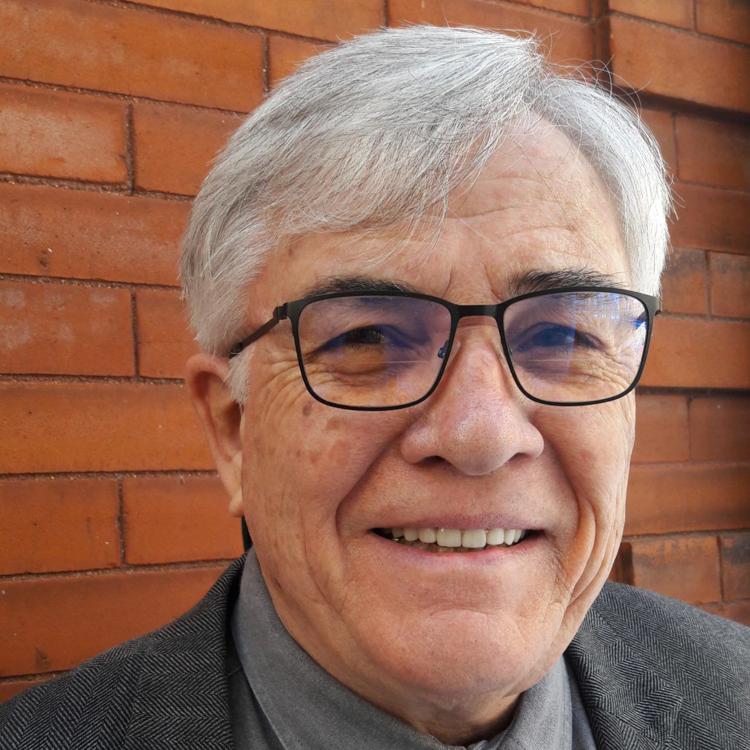 Several years ago, I attended a forum in Denver contemplating the continuing crisis of rapidly escalating health care costs. At the time, I observed the participants struck me as a remarkably well-tailored, well-fed group that didn't appear concerned with scraping together the dollars each month to cover their mortgages, nor their health insurance for that matter. This is a sector of our economy that has benefitted as its slice of GDP has leaped from 5% to nearly 20% during the past 40 years. Who, how and why this diversion has occurred is a matter of considerable debate, but it seems unlikely to have resulted from either the magic of an unfettered market or an act of Providence.
On a bitterly cold morning last week that assured Colorado a snowbound Halloween, this same contingent straggled in to a similarly themed program sponsored by an organization calling itself "State of Reform." There is sufficient cash sloshing around within the health care industry that it has nurtured a phalanx of non-profits, consultants and public policy entrepreneurs — many intent on skimming off a generous portion of the cream before it curdles. Somewhat more brazenly, State of Reform is a private, for-profit initiative out of Seattle designed to kickstart health care policy discussions across the country. Ostensibly searching for policy innovations that reduce medical costs, these groups recommend placing the health care system on a diet though their ultimate well-being is dependent on the symbiotic strength of their host.
The conference keynoter was John Kitzhaber, a former emergency room doctor, legislator and four-times elected governor of Oregon. Today he serves on a handful of prestigious health care advisory panels and is spearheading the creation of Coordinated Care Organizations across Oregon. If you listened carefully, however, he had some pretty radical things to say about the American system of care. He began by noting we have a propensity for asking the wrong questions when discussing medical costs. He pointed out that health care has grown too expensive, "…for individuals, for employers and now for government itself." In closing he went so far as to attribute much of our accumulated federal debt to the continual purchase of health care with dollars borrowed from our children.
Kitzhaber recommended that our national policy objective should be, "To improve the health of the population through a financially sustainable system that both: (1) ensures all Americans timely access to affordable, quality medical care, and (2) makes effective, strategic long-term investments in the social determinants of health." He indicated such universal coverage must take place within an indexed global budget that recognizes the limits of what he terms our "fiscal commons." He sees the current system as subject to cost shifting that benefits some but does little to reduce total costs. This criticism has already been raised regarding the proposed "Colorado State Option" that may well benefit the 8% of residents who purchase their insurance on the individual market, but these savings will likely raise premiums for the remainder over time.
Believe it or not, there are apparently hedge funds and private equity investors who are currently snapping up the most profitable elements of the current system. These firms are, "…attracted to specialties that promise rich revenue…eyeing a 400% return on their cash investments within a few years." Perhaps that explains why Colorado hospitals have been purchasing so many medical practices. Grab 'em before the real pirates can get them!
Oregon's Coordinated Care Organizations are intended to foster community agreements between providers, local citizens and local governance. This is an incremental approach, similar to the agreement recently reached in Summit County. It's not an effort to overturn the entire system with a uniform, "Medicare For All" program — which Kitzhaber sees as even more unaffordable than the one we have. It is his hope that a focus on community health, broadly defined, can produce better results at a better price than top-down regulation.
This former governor sees a paradox at the center of the American health care system: "We provide unlimited care or benefit one individual at a time, while increasingly relying on limited public resources to pay the bills." Quoting Herman Kahn, he points out, "Something that can't go on forever, won't!" KItzhaber advocates leaving the existing commercial/employer market unchanged for now, while attempting to bring public delivery systems under fiscal control. As a candidate for president, Donald Trump promised to deliver better, cheaper medical insurance only to observe later, "Who knew health care could be so complicated?" — obviously the discovery of someone who never had to shop for his own insurance.
Uncomplicating American health care in a world where most other developed economies have figured it out starts with asking the right questions. Otherwise, the answers won't matter. The governor's right about that.
Miller Hudson is a public affairs consultant and a former legislator. He can be reached at mnhwriter@msn.com.