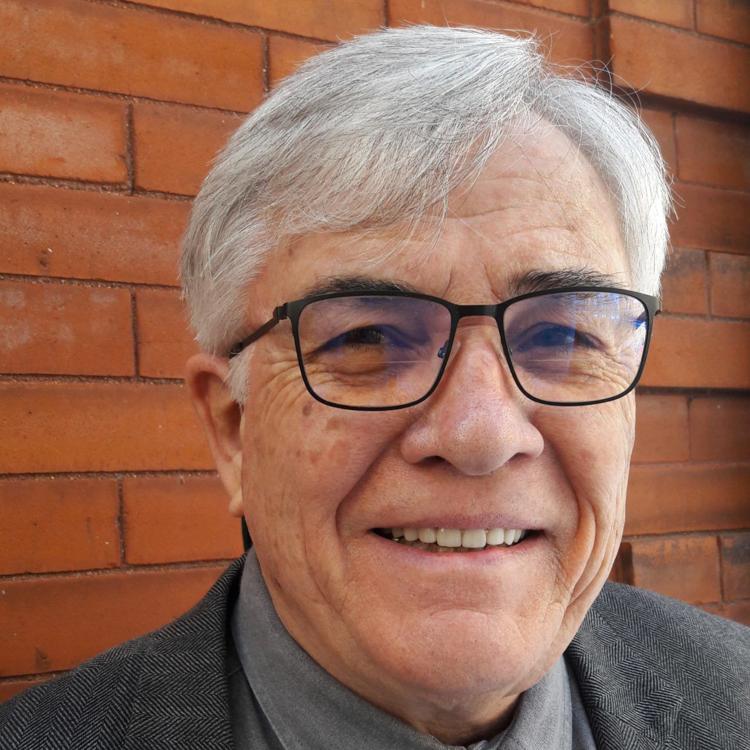 The Biblical tale of the prodigal son highlights sibling resentments following the wanderer's reappearance. Colorado Democrats will soon face their own rocking of emotional boats amidst family waters. While there is no paternal scion clutching a coat of many colors for John Hickenlooper's prospective U. S. Senate campaign, the desire of the party's faithful to dispatch Cory Gardner to the joys of private life on the Eastern Plains dominates internal political conversations.
Alas, a dozen candidates are already vying for this opportunity to expedite the senator's early retirement. Only the most recent entrant to the race, state Sen. Angela Williams of Denver, has spoken disparagingly of our former governor's potential candidacy, endorsing his repeated self-assessment that he isn't really cut out for legislative office.
The leading Democratic fundraiser to date, former Denver state Sen. Mike Johnston, evidenced his knack for never missing an opportunity to miss an opportunity by effulgently praising Hickenlooper's service to Colorado voters. Yet, as prime sponsor of the gun control measures approved by the legislature following the Aurora theater shooting, he was best positioned to point out that the governor's chest thumping embrace of reasonable gun controls during his recently concluded presidential campaign failed to match his words at the time. When Colorado's sheriffs filed a lawsuit, since dismissed by the courts, to overturn Johnston's gun-control measures, Hickenlooper apologized to them for "poor staffing" in his office that persuaded him to sign these bills once they reached his desk. Colorado gun control advocates have not forgotten this lapse in commitment.
There is also reason to suspect the 61% support for his senate candidacy reported in a recent poll of active Democrats represents a ceiling, rather than a floor, to his support. Unfortunately, politics often proves a cruel and unforgiving business. With no provision in Colorado law for a runoff, Hickenlooper is virtually guaranteed nomination should he jump into the Senate race. His dozen opponents can probably trim his current support by a third, yet 40% will assure a plurality victory if the remaining 60% of primary votes are distributed among 10 or more rivals.
It may even be questionable whether Hickenlooper's centrist message is attuned to increasingly liberal sentiments embraced by Colorado Democrats. Just as Democrats attest they want a presidential candidate who can and will defeat Donald Trump in 2020, above all other considerations, Colorado Democrats share a similar intensity regarding the state's impending Senate election. As long as John Hickenlooper appears the strongest general election opponent against Cory Gardner, most partisans will gravitate to his campaign.
Perhaps the biggest loser in this turn of events is former House Speaker Andrew Romanoff. While some candidates are blessed with good fortune, John Hickenlooper certainly among them, others seem to step off the curb just as the bus whistles past. Following several electoral bruisings, Romanoff seems more mature, more thoughtful and more attuned to voter concerns than ever before. His newfound wisdom may prove for naught.
It's unlikely the Democratic field will clear for Hickenlooper the way it did for Ken Salazar's Senate candidacy in 2004, but it will, nonetheless, thin out rapidly. Money will grow harder to raise. Doors will close. Invitations will fail to arrive. That's politics. And, yes, it's also unfair. But, as Jimmy Carter frequently observed, "Life isn't fair." There may be some small consolation in the fact that Hick will turn 70 during his first year in the Senate. A second term could prove tricky when Millennials tire of waiting for generational change.
Last winter I speculated the Hickenlooper presidential show would run no more than 120 days. Almost exactly four months later many of its campaign staff quit, urging the candidate to return to Colorado and run for Gardner's Senate seat. While the campaign lingered for another six weeks, occasionally twitching like a rattlesnake after its head is cut off, it was apparent Hick simply wasn't prepared for the national stage. Like a lot of triple-AAA ballplayers, he wasn't ready for the "Bigs." Nothing to be embarrassed in that. Not to have tried would have been an even more embarrassing failure of nerve. Coupled with my prediction of futility I wrote, "Fortunately, this will preserve more than enough time for Hick to switch gears and return home to jump into Colorado's 2020 U. S. Senate contest."
Returning from Iowa he will not encounter a "Gate of No Return" across I-76 at the Nebraska border. Welcome home, John!
Miller Hudson is a public affairs consultant and a former state legislator. He can be reached at mnhwriter@msn.com.