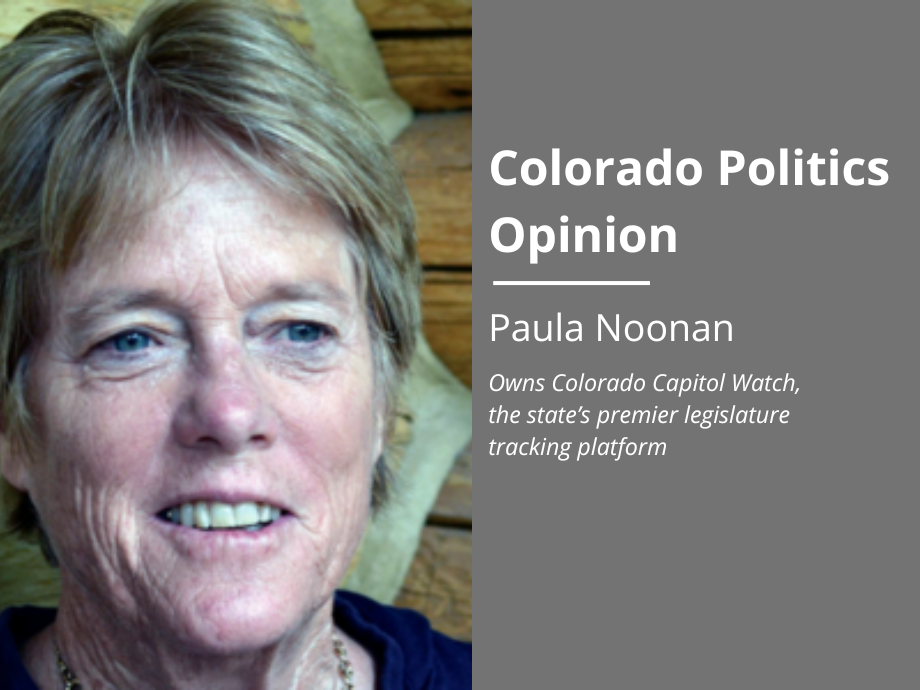 Why is the state waging a three-front war on the Adams 14 School District that serves much of Commerce City? Gutted environmental laws and rules affecting the Suncor Refinery, anti-democratic actions by the state Board of Education, and unleashed charter school advantages with free transportation offerings have attacked Adams 14 and Commerce City from every direction with relentless ferocity.
Let's start with the ongoing Suncor disasters that impact Commerce City neighborhoods. The 80216 zip code of north Denver-Commerce City is the most polluted in the United States. Recently, Suncor, the largest single source of air pollution in the state, closed the entire refinery for three months to repair a massive failure. Now, the plant has closed one of its three operations units for maintenance as a result of additional failures.
Cultivando, a Latina non-profit, monitors the plant to get specific, ongoing readings of Suncor's pollution record. Six months of these measurements show Suncor has violated particulate matter levels of 35 micrograms per cubic meter 14,820 times. That's a lot of soot, most days, containing dangerous pollutants inhaled by Commerce City's mostly minority, mostly Hispanic children. Contrast these numbers with measuring sites in the Denver/Julesburg Basin of oil and gas fracking operations. These sites near mostly white, middle-class communities have registered 1,721 exceedances in the same time frame. Both are terrible, but the one in the minority-resident community is almost 10 times worse.
As to trust, Suncor and state regulators have earned none from the Commerce City community. Sulphur dioxide is a dangerous emission. Large, uncontrolled releases at the refinery occurred in 2016 and 2018. Then on April 12 of this year, Cultivando's equipment recorded a 491 parts-per-billion burp when the allowed amount is 75 ppb averaged over an hour. Suncor did not report the incident. Later, Suncor reported an exceedance of 17-times over its limit during a 12-hour period. The state ultimately issued a warning that "short exposures to sulphur dioxide could have exacerbated asthma and made breathing difficult."
Stay up to speed: Sign-up for daily opinion in your inbox Monday-Friday
A note: April is the time frame during which school districts conduct their CMAS standardized tests. Should we assume parents and children in Commerce City will be unaffected by pollution stress during the stressful CMAS testing season as the kids get a menu of sulphur dioxide and other poisons for their free lunch?
Two weeks later, still in April, Suncor added to its pollution exceedance record by emitting large doses of hydrogen sulfide as well as sulphur dioxide and other junk. According to Suncor, the effects were not acute. If you lived in Commerce City and surrounding areas, would you believe that? The state sent out a press release that said hydrogen sulfide may irritate the skin, eyes and throat and can cause headaches, poor memory, tiredness and balance problems. These impacts wouldn't affect students taking CMAS tests, would they?
So that's the abridged version of the untrustworthy relationship the state and its regulatory agencies, managed by Gov. Jared Polis as well as Suncor refinery with its corporate $27.7 billion in profits, have built with the people of Commerce City and the Adams 14 school district.
The state Board of Education has conducted its Adams 14 assaults in the refined board rooms of the Colorado Department of Education. There, it's taken on the district for its breach of "the clock," or its five-year time frame to redress its "poor performance" as a school district.
Assault number one occurred when the state Board of Education cancelled Adams 14's accreditation as a district when the district's superintendent fired the mismanaging management team the state imposed on the school system. Eventually the state board reinstated accreditation so the district could hire teachers who are particularly skilled at working with Spanish-speaking students. This is important since half of Adams 14 children are Spanish-speaking English language learners (ELL).
These ELL students are required to take the state's CMAS standardized tests, mostly in English! No wonder these students don't score well on the exams. Neither do ELL students score well in Denver, Jeffco, Cherry Creek, Aurora, or any other school district where non-English speakers are required to take reading tests in English. They also don't score well at the charter schools with non-native English speakers taking reading exams in English.
Aurora Public Schools has many elementary schools with majority Hispanic students. Denver does too. Are these districts threatened with non-accreditation? No. Only Adams 14 and other small districts in the metro area with largely minority populations and little political punch are threatened.
These districts, especially Adams 14, are particularly susceptible to the state-sanctioned assault by charter schools that claim they're excellent, at least more excellent than traditional district schools. University Prep (U Prep), a chartering entity seeking to move into Adams 14, makes that claim. It also claimed to a former Adams 14 board that it would open a charter with a preschool-to-fifth-grade enrollment. Once the charter application was granted, U Prep said it might not be able to open the early education side of its application according to the application's timeline.
The current Adams 14 school board balked at that bit of information. It declined to move forward on the contract if U Prep reneged on the early education piece. That's when U Prep used its outsize influence in the elite chartering community and on the state Board of Education to push the Adams 14 school board of four Hispanic women and one Hispanic man who represent the mostly Hispanic community into a corner. U Prep's argument, made by David Singer, the executive director of the U Prep management organization, is that his superlative education model will put U Prep's students on a path to college.
But Singer's statements are hot air. His U Preps in Denver, with fewer non-English speaking students than Adams 14 elementary schools, are not producing test scores any better than Adams 14.
Singer's schools face many of the typical challenges of working with a majority of kids on free and reduced lunch, just like the educators in the Adams 14 district, and it's difficult work. But for Adams 14, it's more challenging because the district educates many more students in special education programs as well as the larger number of non-English speaking children.
Without the early education piece to U Prep's application, the Adams 14 school board figures, what's the point of having another K-5 school in the district that will poach Adams 14 students from its large investment in new buildings and other infrastructure with "talk" of education quality that doesn't match reality? This is how trust is broken.
And so U Prep took its case to the state Board of Education. It argued that Adams 14 negotiated in bad faith. Fortunately for U Prep, it had five of nine directors in its bag, so the vote went five-to-four against the district. The district has lost its exclusive chartering authority. Count on many more charters invading Adams 14 without oversight or decision-making from Adams 14's democratically elected school board.
Then add salt to Adam 14's wounds. The state has awarded two transportation entities $3 million to transport Adams 14 students into Denver, as if those schools are not similarly challenged in educating non-English speaking children. But do you think those Commerce City children will be transported for free to Denver's traditional public schools to relieve school closure problems? Don't count on it. Given who is supporting this transportation flim-flam, Colorado Concern and Root Ed, both well-heeled charter school advocacy entities, these Adams 14 students will no doubt attend Denver's charters, thus putting more demographic pressure on neighborhood schools in both districts. The war on traditional school districts grows like Russia's on Ukraine.
No wonder the Adams 14 board and many residents in Commerce City have lost faith and trust that the state's governing bodies and industries are in their corner. They are not fighting to make the air Commerce City children breathe safe. They are not committed to bringing resources and education capacity to the district's 6,000 kids.
Here's what Adams 14 students, teachers, administrators and residents can count on: poisoned air and a ferocious attack on the community's capacity to meet the education needs of its students. Adams 14 is Colorado's Flint, Michigan.
Paula Noonan owns Colorado Capitol Watch, the state's premier legislature tracking platform.