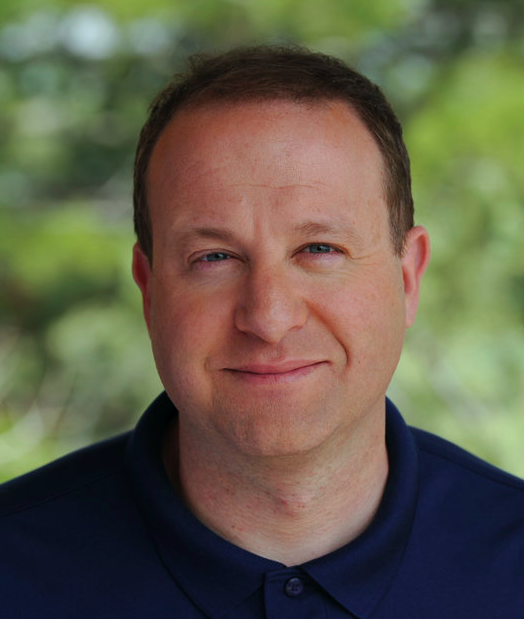 From the first prospectors who blazed the western trails in search of gold and silver, to the Climax Molybdenum Mine near Leadville, to oil and gas, Colorado's history and economy have been inextricably tied to mining and our bountiful natural resources.
But as our state's population has grown, as the technology in the energy industry has evolved, as our economy has changed and diversified to include more outdoor recreation and renewable energy, we have raised our own standards and expectations for our health and safety.
In recent years, those conflicts resulted in expensive, divisive fights at the ballot box and the courtroom, which did not satisfy homeowners, environmentalists, or the oil and gas industry. There are no real winners in these fights, and for most of this election season it looked like we might see another round of the oil and gas ballot wars in 2020. But today, I'm very proud to report that we have a path before us to make those divisive oil and gas ballot fights a thing of the past.  
In conversations I've had with industry and environmental groups, both have committed to me a willingness to let Senate Bill 181 (SB181), the landmark oil and gas legislation enacted in 2019, work through the regulatory process. These groups have committed to withdraw current ballot measures filed for 2020 and have expressed a willingness to work together to prevent future ballot measures through 2022.
RELATED: Polis' pledge to oppose oil-and-gas ballot measures ends two more questions for November
SB19-181 requires Colorado to put health and safety first when it comes to oil and gas extraction activities, and gave local communities a major say over residential drilling in their area. And SB181 established a full-time, professional Colorado Oil and Gas Conservation Commission (COGCC) — the state regulatory body charged with overseeing oil and gas drilling in the state — to implement new rules to protect Colorado's environment and public safety. These were key changes — the most consequential reform to oil and gas drilling in the state in decades — and ones which are well-suited for our state.
As we focus on building a clean energy future, SB181 established an oil and gas regulatory framework that fits our state, and we must give it time to work. 
Therefore, as governor, I will actively oppose ballot initiatives related to oil and gas extraction in 2020 and 2022 from both sides. I have also asked legislative leadership in the General Assembly to join in this effort, and to allow for SB181 to be fully and effectively implemented as envisioned by the sponsors and the administration before pursuing additional significant regulatory legislative actions for oil and gas extraction so we can together determine how the new law is working for Colorado. 
Under the new framework established by SB181, disagreements around particular projects in particular areas will now be resolved by the COGCC and by the decision makers closest to the ground — local city councils, mayors, commissioners — who are deeply involved in all land-use decisions that impact the quality of life of their constituents.
In addition, the legislation also established regulatory certainty with regard to the oil and gas industry — a point that was echoed by both the Colorado Petroleum Council and the Colorado Oil and Gas Association, trade industry groups representing oil and gas companies. 
SB181 also included strong direction to reduce greenhouse gases and other pollutants from the oil and gas industry, and I was proud to sign further legislation this year addressing  air quality standards to reduce smog and pollution in our state. 
Our administration is hard at work implementing the legislation passed last session. This past month, I named the new five-member, full-time professional commission, a group of thoughtful Coloradans who will ensure quality, science-based decision-making and are set to act on three more significant rule makings later this summer and into the fall.  
The oil and natural gas industry employs hundreds of thousands of people across the state, and so even as we pursue a transition to 100% renewable energy by 2040, and continue to lead the way in ensuring electric cars and trucks are inexpensive and widely available, we have to provide regulatory certainty and ensure that the continued functioning of this industry aligns with Coloradans' expectations that we will have clean air to breathe and water to drink and a say over what goes in our own back yards. When you're making a cake, you don't pull it out of the oven after two minutes and start randomly adding new ingredients — you follow the recipe and wait until it's fully baked. 
Let's give SB181 a chance to work, and let's see the full effects of the law instead of returning to the same old ballot box wars that this legislation was designed to avoid.
Jared Polis is governor of Colorado.