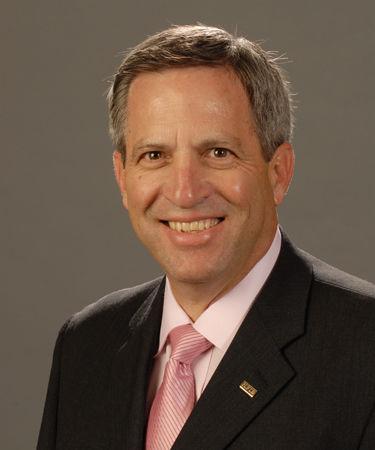 The National Federation of Independent Businesses (NFIB) in Colorado is the voice of small businesses across our state. We represent the small-business owners in Colorado whose enterprises are visible to everyone walking any Main Street; the small-business owners who can't afford to have a regulatory compliance officer on staff; the small-business owners who can't afford to have a human resources director on staff; the small-business owners who handle all the paperwork government requires, themselves.
These are the people we fight for every day in Colorado and these are the people who Sen. Cory Gardner fights for every day in Washington. I have known and worked with Sen. Gardner for many years and know he is a champion of Colorado's small businesses.
Recently, Gardner has been touring Main Streets across the state with stops in Littleton, Fort Morgan, Westminster, Trinidad, Greeley, Canon City, Gunnison, and Lakewood to meet with small-business owners and listen to their concerns. He is solutions-oriented and always looking to put forth policy that helps Coloradans. Whether that is cutting burdensome regulations or helping to shape the tax reform legislation that is helping Colorado's small businesses, Gardner is always working for Colorado.
The tax reform legislation Gardner was instrumental in helping pass has led to half-century highs in job growth, employee compensation, capital purchases, and business expansion plans, according to NFIB's Small Business Economic trends report, a monthly barometer of the Main Street economy considered internationally as the gold-standard measurement.
According to another report, for the first time since 2009, "the bottom half of earners are benefiting more than the top half." This is good for our small-business workers and good for our state. Any politician who wants to repeal the tax cuts is ignoring the positive benefits it has for small businesses across Colorado and the country.
While gridlock often dominates the headlines coming out of Washington, Gardner's focus on helping Coloradans, and Colorado small businesses, is a welcome sight. As the voice of Colorado small businesses, we appreciate all that Cory Gardner has done and we look forward to continuing to work with him to ensure Colorado's small businesses are the best in the nation.
Tony Gagliardi is director of the National Federation of Independent Business in Colorado.