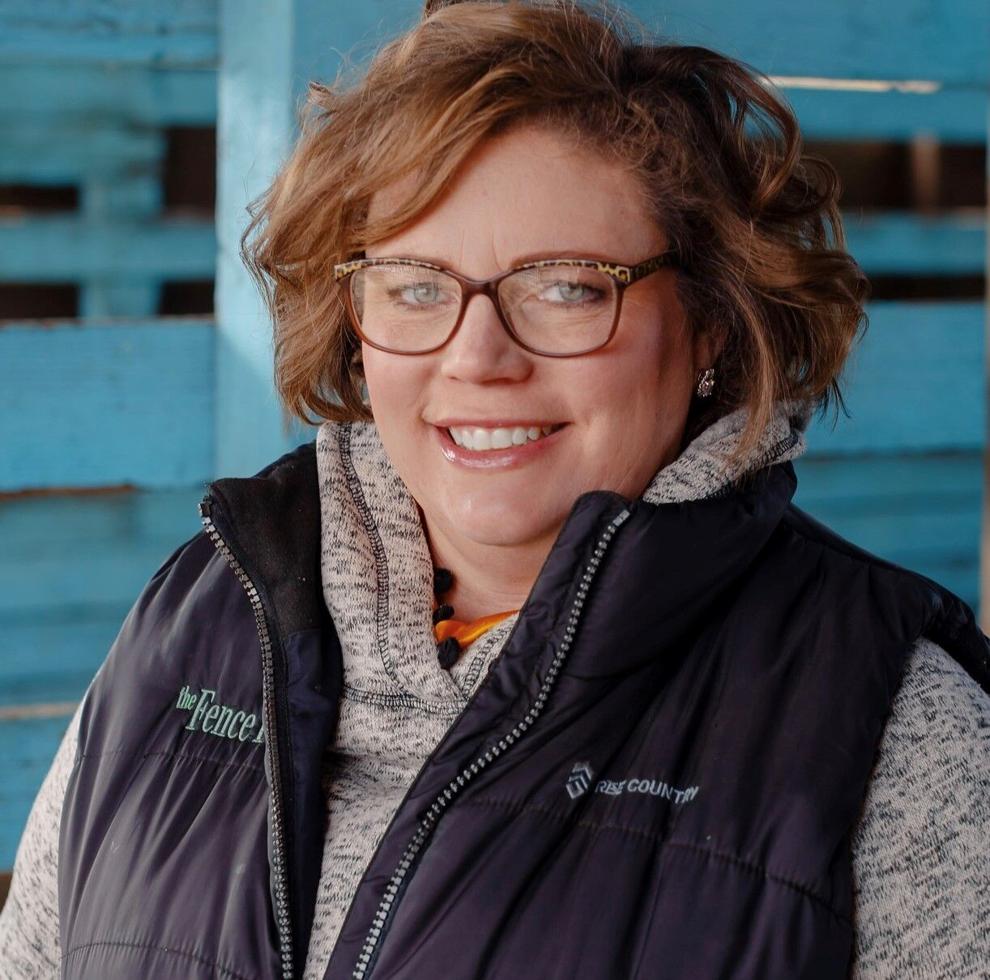 The peak-of-grilling-season consumer meat demand is nearly upon the cattle-raising families of the state like mine. Even without shopping at a "fancy" grocery store, Americans have a tremendous number of options at the meat counter.
The United States food supply is safe, affordable and abundant, and it provides the opportunity for consumers to choose products at the meat counter that align with their values. Among consumer choices are conventionally raised, free-range, organic, humanely-raised, Certified Angus, local, direct-from-the-rancher, Wagyu, natural, grass-fed, grain-fed and enough other labels to meet the desires of nearly any meat consumer.
I would be remiss here if I didn't mention that the products that tout the absence of antibiotics are redundant. Producers are required to adhere to antibiotic withdrawal periods which, paired with meat inspection, ensures antibiotics are not in meat.
Kate Miller, a consumer advocate and meat salesman, once told me the careful monitoring and heavily regulated use of antibiotics and the policies in place promote animal health and food safety:
"The pendulum swing of the radical anti-antibiotic movement is dangerous to animal health and well being and limits the proactive measures the industry is responsible in taking to ensure animal comfort and care. Consumer miseducation campaigns on behalf of radical antiagriculture groups are attempting to undermine consumer confidence in food safety by fear mongering."
I would also be remiss if I didn't also mention meats marketed as having never been treated with antibiotics.
Dr. Lora Bledsoe, a large animal practitioner said the injectable-type antibiotics commonly used in the feedyard setting are not typically medically important to humans. "Pumping animals full" with antibiotics is untrue and she called it inhumane to allow animals to suffer without the benefit of necessary medications. Bledsoe called it unethical to force producers through a financial incentive into not medicating animals that are sick.
That all being said, consumers ought to have the ability to vote with their wallets at the meat counter. Perhaps one of the most important votes is cast by the shopper who is truly just trying to stick to a grocery budget that includes high-quality proteins. Feel-good legislation pushed by activists shouldn't take options off the table or add costs to production.
Smithfield Foods announced this month they will be withdrawing from California entirely at the beginning of 2023, citing the high cost of doing business in the state. In addition to shuttering all harvesting and processing operations in the state, they will also reduce their sow herd in Utah, and will be exiting farming operations in California and Arizona. Part of that cost is due to Proposition 12, which dictates production methods to producers outside the state who sell products in California. Prop 12, which is currently before the U.S. Supreme Court, is a ballot initiative passed in 2018 by California voters that requires farmers to give hens, sows and veal calves certain space requirements. The state law imposes a sales ban on non-compliant products, including eggs, pork and veal from out-of-state.
Colorado also has a ballot initiative process that makes easy pickings of the state's agriculture industry. Several years ago, I'm told an animal rights organization threatened the state's egg producers with a ballot initiative dictating that all eggs sold in Colorado come from a cage-free environment. Sound familiar? The state's egg producers ended up working with the proverbial fox in the henhouse to pass a bill that does essentially the same thing with a deadline that is further out. I was provided an early draft of the bill that was circulating, and "California" hadn't been replaced by "Colorado" in some places in the document. Really.
Though it hasn't often passed the lips of the media lately in this time of rising grocery costs, all eggs sold in Colorado must come from a cage-free environment by 2025. Gov. Polis signed the bill, First Gentleman in tow, at a pasture poultry operation with happy little hens clucking around. Pastoral perhaps, but we have people to feed and chickens are a predator favorite. We can hope the U.S. Supreme Court rules against Prop 12, but for now, Colorado continues to be in lockstep with California despite Smithfield offering a glimpse into the future.
Rachel Gabel writes about agriculture and rural issues. She is assistant editor of The Fence Post Magazine, the region's preeminent agriculture publication. Gabel is a daughter of the state's oil and gas industry and a member of one of the state's 12,000 cattle-raising families, and she has authored children's books used in hundreds of classrooms to teach students about agriculture.