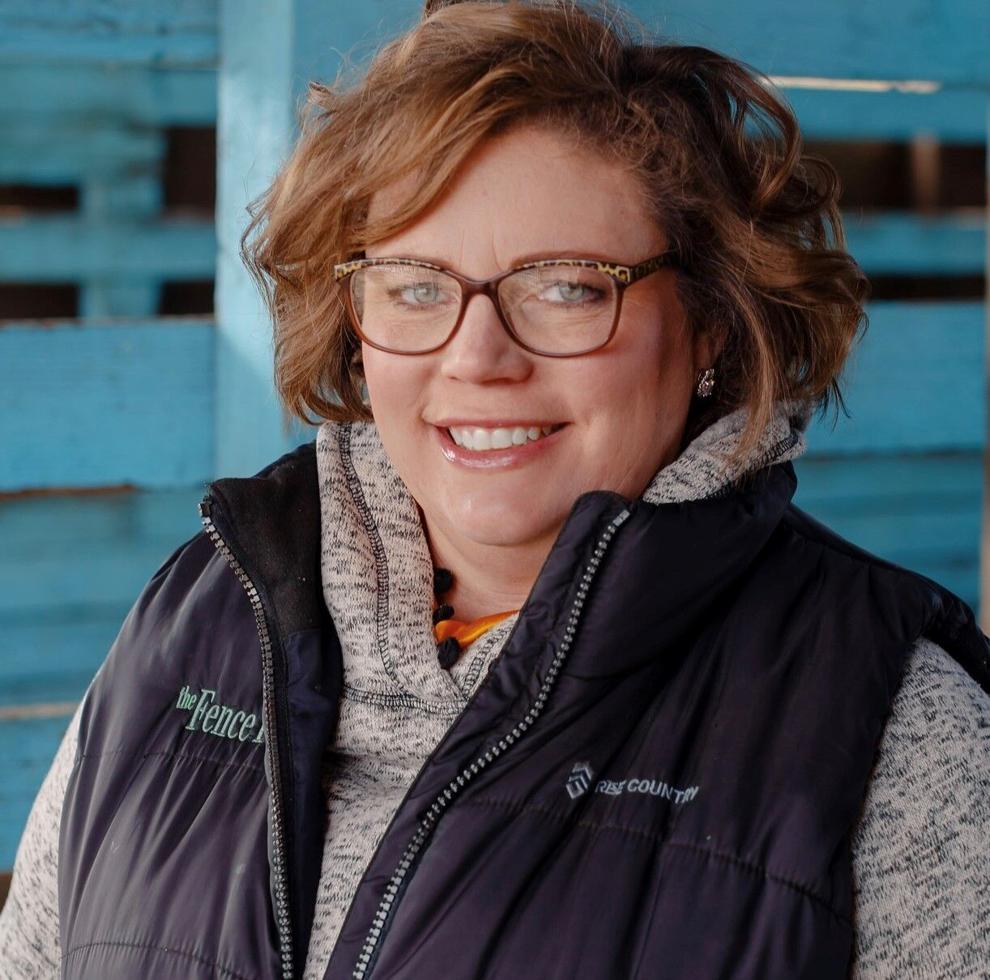 I do not like citing social media posts made by anyone in my coverage in print or on radio. It feels akin to citing Wikipedia or repeating gossip. Last night, when a dear friend who is also a Denver radio host and commentator who has his thumb on the pulse of rural Colorado, asked whether Gov. Jared Polis's Cow Appreciation Day social media post was causing hate and discontent out here in the rural communities, I said it really wasn't.
In my mind, farmers and ranchers saw it as little more than an eyeroll-inducing post from a governor who, based on his history, isn't going to win over an industry that he has kicked in the teeth repeatedly by posting a cute cow picture.
The post features a Simmental cow with a bell and collar around her neck. This is common in places like Switzerland but not in the U.S. and certainly not in Colorado. In the "we appreciate our cows" post, he said "we appreciate our ranchers and you can find Colorado beef, our number one export, at coloradoproud.com." The post, I should mention, was in recognition of Cow Appreciation Day, which is a made-up day much in the same way as Dill Pickle Day. It's not that I don't enjoy cows or dill pickles, but there are bigger fish to fry.
At any rate, by this morning, the post was making the rounds on social media and about 412 people had sent it to me asking if I would cover it. I'm not dying to because, after all, it's a social media post recognizing an imaginary day, but I will say this.
This post — combined with his past actions and comments — illustrates the lack of attention Polis is willing to offer the industry that, as he mentioned, produces the state's top export. There are more than 1 million head of cattle in the state that his staff could have photographed. In fact, he visited a dairy and a ranch in northeastern Colorado within the past several weeks that both likely offered photo opps. I have hundreds of photos of cattle — dairy and beef — that I would have shared and goodness knows his staff knows my number. Had his staff asked, I would have pointed out that posting this photo isn't representative of the cattle industry in his state and I would have happily provided alternatives.
He could have even run the post by his own Department of Agriculture, and I would think one of the staffers would have pointed out the gaffe before anyone hit "post." Of course, it appears his CDA has also lost sight of the industry, or at least their audience. There is a Colorado Proud billboard near my hometown right on Interstate-76 westbound celebrating sweet corn. In similar fashion to the "great cow post of 2022," this billboard features a giant photo of an ear of field corn. Field corn is used primarily for livestock feed. In terms of palatability for humans, if sweet corn is your granny's chocolate chip cookies, field corn is a stale gas station cookie found beneath your kid's car seat. Just like the cow appreciation post, it doesn't likely matter in the grand scheme of things, but it illustrates a lack of attention.
I mentioned Polis's visit to a dairy farm and a ranch in northeastern Colorado a couple of weeks ago and the follow up from his office also illustrated this same lack of attention to detail. The press release sent to media outlets contained a number of grammatical errors, making it appear like it was perhaps typed on a cell phone after a margarita or two. One of the towns visited was listed in the incorrect county and once his office was notified, no edited version was even sent out to media, to ensure the released information is correct.
As a rule of thumb, I avoid reading comments online because, based on, among other topics, my coverage of feral horses and prairie dog relocation, I'm unpopular with several vocal online crowds with an affinity for unicorn and angry-face emojis. I did peek at the comments on the Polis cow post, mostly to determine if any ag folks were out of bounds in the comment thread. I didn't notice that, but I was struck by the sharply contrasting comments. Whether I like the guy's policies or not, Polis can't win on social media. The wild horse advocates were outraged that he was posting anything positive about the cattle that they believe are destroying the "land that belongs to wild horses." It doesn't and they don't, but I digress. The vegans were upset that he would post about cows being exploited doing anything other than happily living out their lives in a pastoral existence. Others were pushing for bison rather than cattle to better exist with wolves, which is a new one for me, and a few people even posted links to my articles about his "beef with the state's largest export" and articles about the First Gentleman's online comments calling ranchers egotistical whiners.
At the end of the day, it's a social post about a pretend holiday. I hope it doesn't distract rural voters from the governor's involvement in complicating the Bureau of Land Management's efforts to manage public lands for multiple users by gathering wild horses. That was another social media post made July 12 that hopefully won't be lost in the shuffle.
Rachel Gabel writes about agriculture and rural issues. She is assistant editor of The Fence Post Magazine, the region's preeminent agriculture publication. Gabel is a daughter of the state's oil and gas industry and a member of one of the state's 12,000 cattle-raising families, and she has authored children's books used in hundreds of classrooms to teach students about agriculture.