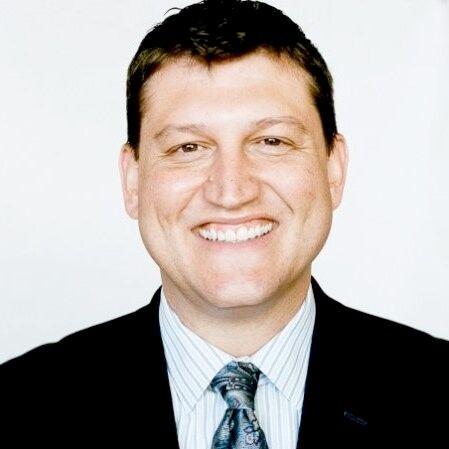 Combating climate change through ground-breaking renewable energy efforts and increasing Colorado's commitment to diversity, equity and inclusion have been two major pillars of this legislative session. These vital goals — which I strongly support — are being put in jeopardy by legislation that needlessly would force Colorado workers and their employers into labor unions.
Like many bills, Senate Bill 23-292 seems simple on the surface, but only through an in-depth consideration of its real-world negative implications can we see the wide-ranging negative consequences for our environment and for working families.
The legislation would require Project Labor Agreements (PLAs) — basically highly restrictive and prescriptive project-specific collective bargaining agreements — on public energy projects, including those focused on expanding solar and wind power. On a PLA project, Colorado contractors and their workers are essentially required to be union, regardless of their personal choice.
Stay up to speed: Sign-up for daily opinion in your inbox Monday-Friday
Why would labor unions push so hard for our legislature to use the heavy hand of state law to force companies — and individual workers — to join their ranks?
The facts tell the story.
A whopping 87% of workers in the construction sector choose not to join unions or pay union dues. Merit shop companies offer more robust routes for career training and advancement than do their union counterparts.
Our apprenticeships, for example, have proven to be a vitally important open door to the construction trades generally, and electrical contracting specifically, for young Black and Latino Coloradans. In fact, the local chapter of the Independent Electrical Contractors offers the largest, most successful electrical apprenticeship program in the country, training more than 2,200 workers annually.
Apprenticeships are the most important route for expanding the trained and ready construction workforce. Yet Senate Bill 292 creates a disincentive for workforce expansion through apprenticeships.
The construction industry is experiencing an unprecedented shortage of 650,000 skilled workers nationwide, and many eagerly anticipated renewable energy projects are desperate to find the kind of high-quality workers who are being produced by our successful non-union apprenticeship programs.
The unions' 10% share of the workforce is woefully inadequate to provide the number of workers Colorado needs on renewable energy projects.
Consider the disincentives the PLA requirement will have on workers, particularly those starting out in a contracting career.
First, the bill increases the cost of projects upward of 20% based on a study of PLA requirements nationally. These higher costs result in far fewer dollars that contractors can invest in creating new, quality contracting jobs.
The PLA requirement is a disincentive to the recruitment and retention of individual skilled electricians as well because it forces workers who might not otherwise choose union membership to either join up or pay nonrefundable union fees. In addition, PLAs force companies to pay health and welfare benefits to union trust funds and workers can't access these benefits unless they join the union and remain with the union until those benefits are vested.
The cost to workers is huge, with research detailing that PLA projects result in a 34% loss in their paychecks on PLA projects. This won't be a very persuasive selling point to bring workers aboard the renewable energy projects covered by state-required PLAs.
It's an old saying that "there's no interest like self interest." Senate Bill 292 is a bill wholly focused on the interests of labor unions that are unable to recruit significant number of contractors or individual workers on their own — and need the legislature to act as a heavy-handed recruiting department.
By looking beyond this narrow self-interest, legislators can protect the state's strong and progressive efforts to protect our planet, address climate change, provide high-quality opportunities for diverse workers and meet significant workforce shortages in a key, growing Colorado industry.
Let's put the greater good of Colorado first and reject Senate Bill 292.
Brandon Berumen is the president and CEO of LEI Companies, Inc., a Denver-based electrical contracting company he founded in 2002 with his sister, Lenee Koch.