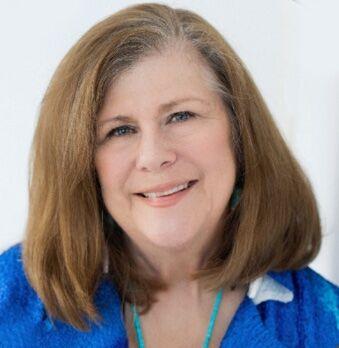 A recent report in Colorado Politics writes from the perspective of a successful (yet currently not built) project in Erie which is said to show local governments already have the tools they need to build smartly and include affordability and climate goals in their development: "Recreating Main Street: How Erie is using local control to solve its affordable housing problem | COVER STORY," Feb. 25.  I would argue the project has the luxury of being built near commercial areas rather than adding density to an already built neighborhood. There are few neighbors to oppose this development, as we see so often in other types of smart-growth projects.  Neighbors often want to keep their neighborhoods as they are regardless of the fact that we are in a housing crisis in Colorado.
According to a recent study, just more than half of Colorado residents are spending more than a third of their income on housing. The National Low Income Housing Coalition reports that for extremely low-income renters, that number jumps to a whopping 87%.
The planet is also in a climate crisis. The transportation sector is now the largest emitter of greenhouse gases driving climate change, in Colorado and nationwide, and a majority of that pollution comes from people driving gas-powered cars. To meet our climate change goals we need to not only transition to cleaner cars, but also significantly reduce the amount people have to drive to get where they need to go.
We desperately need action at a state level to tackle this crisis at the scale and pace it demands. Despite some city governments' best efforts, current local land-use policies are hampering Colorado's ability to tackle climate change and the housing crisis. They're limiting the development of modest, more affordable housing in cities and towns and pushing new housing outward, leading to sprawl. Single-family development is not only out of reach financially for most who live and work in Colorado, it also consumes more energy, costs local governments more for infrastructure, and causes more pollution through increased traffic from cars.
There is a pitiful lack of housing available for low- and moderate-income households, including in Erie. Erie is trying to remedy this, but the housing being built throughout Colorado is often larger homes with suburban-style sprawl that requires auto travel, and is not designed to be affordable or maximize pedestrian traffic and make it possible to live without a car. Many question whether developers would ever build reasonably-priced housing, without additional support, when they can make much more profit on larger homes.
Recently the town of Superior faced opposition as it evaluated a project to build affordable housing near transit, and that project has now stalled. Before that, a project on public land in Gunbarrel faced such strong opposition the county planning commission would not approve it. Recently, in Louisville, a city council-approved commercial project was overturned by the voters through citizen initiative. And in Fort Collins, changes in the zoning code to allow for more housing types were overturned by citizen initiative. Residents are willing to overturn their local governments if they don't like projects — and by experience, they frequently oppose affordable housing.
The housing and climate crises make it clear we need to change the status quo of what gets built where. Yet small but powerful groups of residents in these towns have insisted on keeping things just the same. We have a dismal history of inequitable housing policy. Our current zoning laws were designed to exclude low-income people and people of color from living in desirable places, and in our current housing crisis these groups continue to be deprived of the opportunity to live where they work and build wealth.
We can't afford to hold onto the status quo in which local governments have had sole authority over zoning and land-use decisions, because this has resulted in such things as elderly people sleeping on the street, children living in homes without any place to study or a bed of their own, natural disasters like fires resulting in price gouging of 50% for renters. If we really value livable, affordable, equitable communities — as we all should — we need to create statewide policies that support our values.
There are plenty of examples of attractive and affordable housing that allows for closer proximity to communities, greater walkability, and better access to transit. This includes "missing middle" housing like duplexes, townhomes and small apartment buildings. We know there are many models that allow communities to add more housing that addresses the dismal shortage for very low-income individuals, while ensuring that existing residents are not displaced from their communities. It has been done and can be done, right here in Colorado.
Gov. Jared Polis indicated in his State of the State address that he understands a crisis calls for bold action. We truly hope the legislature will step up and realize creating more affordable housing options, including for the very lowest income Coloradans, is crucial to the health of our people and the future of our planet. We need to not only build more housing, and create more opportunities to reduce emissions while doing so, we also need to keep people in their homes through policies that prevent evictions and keep rental prices down. The governor said he realizes we are in a crisis that calls for immediate action to keep people housed. Building takes time, but some proposals at the legislature to keep people housed are immediate. We need both, and encourage the governor and the legislature to support both.
Annmarie Jensen is founder and executive director of the East County Housing Opportunity Coalition in Boulder County.